FAN ARTS
This new page has been suggested for a long time - and now is the time to set it up!
Quite similar to the Halloween Pics and Christmas Pics pages the 'Fan Images' page will permit you to present for submission works of art that you would like to contribute to the Spectrum Headquarters community - and the world at large (Let's face it, this website receives a lot of visitors!).
But contrary to Halloween and Christmas, there is no definite subject for THIS page - EXCEPT, of course, it has to be related to either "Captain Scarlet and the Mysterons" or "New Captain Scarlet". The rest is limited only by your own imagination - and good taste. You can inspire yourself with any given situation or occasion - create your own interpretation of a given scene in the TV series, the audio adventures, comic strips - even fanfic if you want, but do give credits where they are due, whatever your choice!
You can contribute pictures, drawings, montages, paintings, collages, even comic strips - or even a photography of a work or art you have done just for the pleasure of it.
There are some talented people out there in the artistic field, and your contribution can be worth sharing with others!
There is no limited time to send pictures. This is an all year long even.
Welcome to the artists!

Updates February 14, 2009:
Valentine's Day! And a special new picture for our visitors - this year, for the ladies!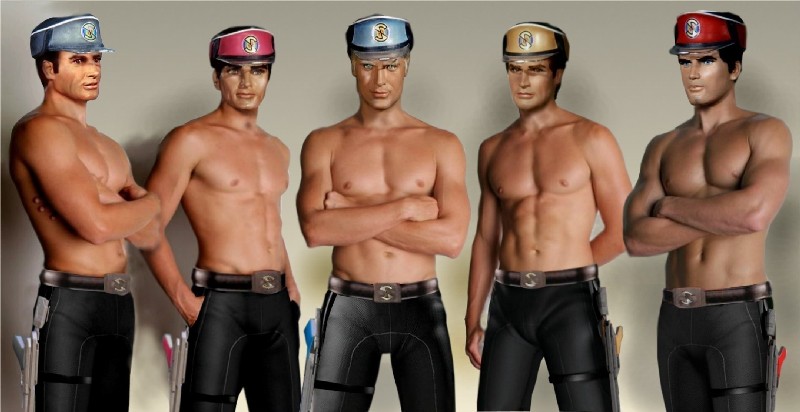 'Valentine Captains' - submitted by Caroline Smith.
You didn't really think the Captains were going to let the Angels get away with last year's picture, did you?!
Read how this picture came into being, in a story by Ronda Curtner!
Updates March 20, 2008:
Happy Easter! To celebrate the occasion, new montages have been contributed to our new Fan Arts page! Thanks to our friend Cwissy for these!
Scarlet's Easter - submitted by Cwissy.

Easter for some of us takes quite a different meaning. We can safely bet that Captain Scarlet certainly had better times than this...
Easter Angel before and after eating chocolates - submitted by Cwissy.
Really, chocolate will make you do the darndest things...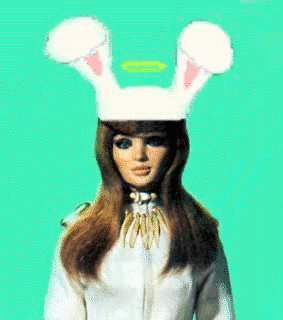 Updates February 14, 2008:
Our first contribution to the Fan Arts page: a photo montage pour our own Caroline Smith, master of the genre, submitted for this year's Valentine's Day: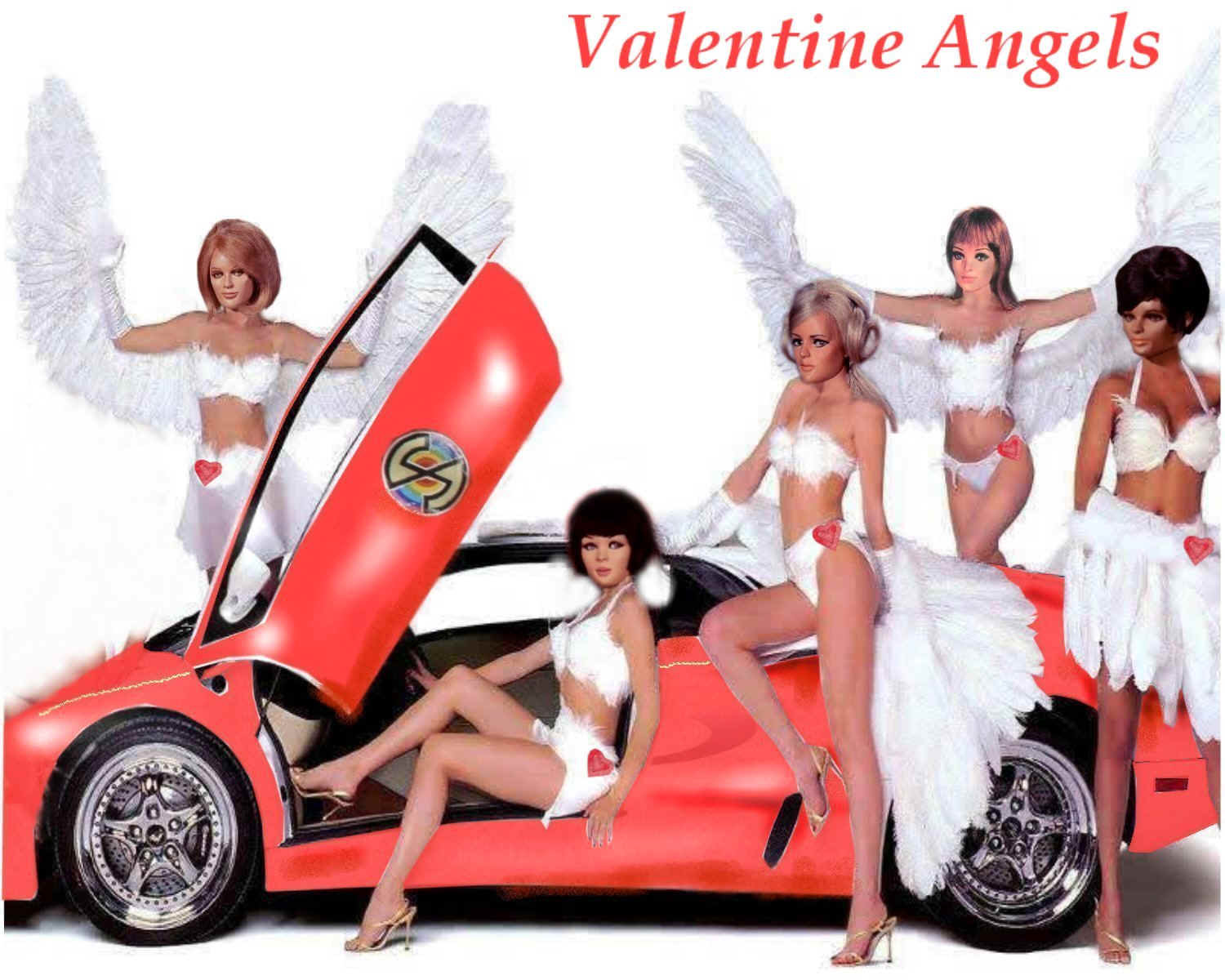 'Valentine Angels' - submitted by Caroline Smith.
As a joke, the Angels thought this picture taken by a professional artist of their friends would be the PERFECT gift to give to their male colleagues for Valentine's Day.
None of 'the boys' seemed to notice the new SSC model...
FAN FICTION GENERAL PAGE