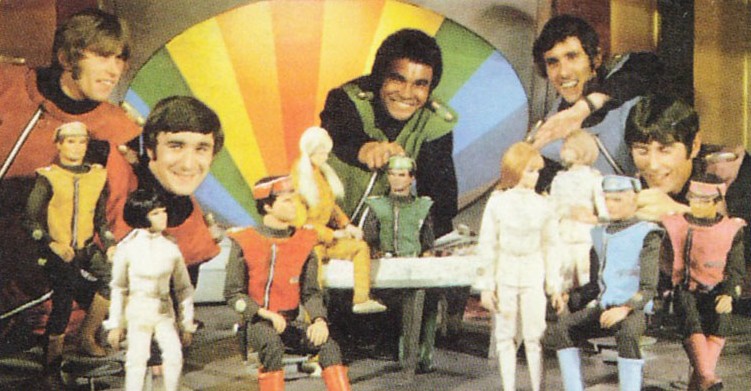 The Spectrum were a manufactured group, put together by British RCA to see if it was possible come up with a British equivalent of the Monkees. Despite exposure due to their feature in the closing credits of "Captain Scarlet & the Mysterons", they never had any luck in their own country.
The Spectrum made their debut with a single of "Samantha's Mine" and "Saturday's Child," issued in early 1967; it became more popular in Spain (reaching the number one spot) than it was in England. Their second single, "Portabello Road," was picked up by Radio London, the top pirate radio outlet in England, and played very heavily, however failing to make the chart. Their third single, "Headin' for a Heatwave," hit number one in Spain, and their fifth single, a cover of "Ob-La-Di, Ob-La-Da," reached the top spot in Germany during 1968.
Singing the title song in the end credits of "Captain Scarlet" failed to get them any significant sales, and the song was never issued commercially. Iironically, their presence on the title theme did give the group a bit of exposure in America, but they never were able to take advantage of this.
In the following years, after many changes within the group, they recorded two additional single and a LP entitled "The Light is Dark Enough", for RCA - after which the troup moved to Parlophone for one last single before they split up.
Keith Forsey continued to play drums with other artists, and became a major songwriter - co-authoring "Flashdance (What a Feeling)" and "Don't You Forget About Me", and several other movie soundtracks.
(Adapted from a text by Bruce Eder, 'All Music Guide')