UPDATES OCTOBER 31st, 2016:
Happy Halloween to all!
This is our last posting for this year's Halloween Challenge!
TRICKSTER, PRANKSTER, OCHRE: DIE!

by

. Melody Angel becomes the unintentional victim of Captain Ochre's latest prank. With the Angel pilot furious and unforgiving towards the unrepentant captain, will the two of them survive when the Mysterons make their next move?

ff 612.
Once again, our challenge this year has been a success. With a total of nine entries, counting our reposting, and multi-parts,
the challenge produced this five brand new stories, that will be available to all for reading all year long.
We want to thank everyone involved: writers, who took the effort to write these stories, beta-readers, who are always of a great help, collaborators, for their support and encouragement and of course, readers... who, we hope, enjoyed reading these stories that we put online! You all contribute to the continuous success of the Halloween Challenge, and without you, there wouldn't even be one. Thank you all, for 15 years of Challenges, and 15 years of this site's existence.
With the challenge ended, the fun is not yet finished. The Christmas Challenge is JUST around the corner, and this is still another event you don't want to miss. So keep your eyes peeled, as we'll soon make the official announcement!
And of course, whenever you want, you can submit any Captain Scarlet story (the classic series, or the modern, CGI take) on this website. Just contact us with your submission, at
See you very, very soon!
UPDATE JULY 15, 2016:
2016
HALLOWEEN CHALLENGE EDITION NOW LAUNCHED!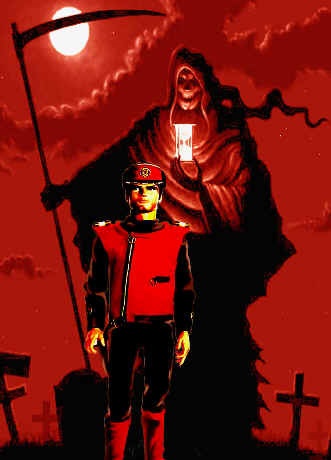 This is July 15, in the middle of the summer.
Did you know Halloween is just a little over three months away?
Did you know that October is coming and that it'll be the start of of our Halloween Challenge?
If you're a long-time visitor to this site, then of course you know! If you're a newcomer or just happened to stumble upon this site... And you love Captain Scarlet AND Captain Scarlet fan fiction, then now is the time to tell you!
As per our tradition, the middle of July is the period for the Spectrum Headquarters website to launch its Annual Halloween Challenge!
Annual as in... this is the 15th year for this Challenge! Would you believe that? This year, we'll have 15 years of Captain Scarlet Halloween Challenge, right here on this website!
Isn't that an occasion to celebrate? Especially since NEXT year, it'll be the 50th anniversary of the 'Captain Scarlet and the Mysterons' TV series!
So, back to business... Why do we launch the Halloween Challenge in the middle of the summer? Simple! It's because it takes time to write a story, and the best way to insure that there will be enough time to do so, is to launch the Challenge early! We want to give every writer as much time as he or she needs to dream up and write a story. Who knows what you can dream up, while relaxing by the pool, under a scorching sun? And what is there to do, when it's been raining for days, and you're stuck inside the house or a café? Maybe a few of you already started their Halloween story! And who knows, you might have more than one story to offer!
So again this year, fan fiction writers all around the world are invited to participate to our Halloween Challenge. Taking inspiration from either of the two Captain Scarlet TV series, the comic strips, the audio adventures, the novels and short stories, or even other fan fiction, they will have the chance to create their own story of their favourite hero. Or heroes, if you wish to include the other characters, or even villains, if you prefer Captain Black and the Mysterons! And let's face it: villains are the best subjects for Halloween stories!
So do we have to present the Halloween Challenge still? Of course, we have! Because every year, we have new fans and visitors joining us, who want to know about it and who may wish to participate!
The Halloween Challenge is a Fan Fiction Writing Challenge, in which YOU, the fans, the visitors, the authors or would-be authors, are invited to participate, by writing and submitting your own story (stories even!) and submitting it to the Spectrum Headquarters website. Any writer, whether already established on this website, or known by his or her works in other websites or fanzines, newcomers or even totally unknown, can join in the celebration.
Started in 2002, the Halloween Challenge became, straight from the beginning, and without a single doubt, the favourite of both writers and readers alike (closely followed by the Christmas Challenge.). For the last years, many great stories have been submitted during this challenge, and many of these stories remained, to this day, amongst readers' favourite. Some of these stories can even be said to have achieved the rank of 'classics', amongst all the stories to be presented on this website, either during a challenge or not.
These stories presented during the Halloween Challenge star your favourite Spectrum characters - Captain Scarlet, Captain Blue, the Angels, Captain Black and all the others - and put them in adventures that range from fantasy to fantastic, strange, completely weird, even wicked and totally horrific... Every kind of fantasy is permitted, every twisted little idea can be put into a story during the Halloween Challenge. Main characters can even die, definitely or turned into Mysterons, as you can see by yourselves, from tales presented in the past years. Even the indestructible Captain Scarlet fell victim to the might of the Halloween Challenge! The Mysterons may win! Oh yeah, they definitely can! All is fair game during the Halloween Challenge! The only limit is your imagination, however sick it may be...
ADDITIONALLY, there is also the possibility for people to also present special pictures during the Halloween Challenge, either to go with a story - or as a stand-alone presentation. See below for more information on that.
And now, for the official announcement:
The fifteenth Edition of the Halloween Challenge is now launched, for the year 2016, and you are again invited to participate in great number! The Spectrum Headquarters website offers you yet again the chance to write another story of the same eerie and creepy trade as described above! So to your pen and keyboard, writers and would-be writers, those who had written one or more than one story in the past, and those who are simply waiting for that elusive plot idea to write your own Scarlet story... Search into the darkest place in your soul and your evil, sick and tortured mind, and start writing! Here's again your chance to enter the challenge!
There's plenty of fun to have for everyone, and so, you are all welcomed to this yearly treat or trick event!
The same rules as for the previous years apply of course, in order to participate to the Challenge. So if you are a regular, you know what they're all about. For those of you who are new, and wish to try this challenge for the first time (come on, we DARE you!) you'll find below the rules you have to follow in order to participate!
We are hoping that many stories will be submitted to us and that again, the Challenge will be the success it always was! And that can only be achieved if MANY OF YOU participate!
TO PARTICIPATE: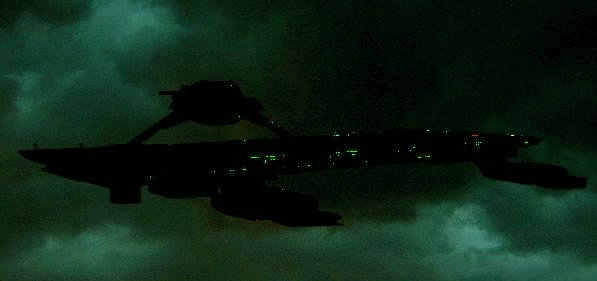 On the basis that 'Captain Scarlet and the Mysterons', with its eerie atmosphere, would make a perfect subject for Halloween-themed stories, to participate to this challenge, you have to write a Captain Scarlet/Halloween story, that would be posted on the Spectrum Headquarters website.
All brand-new Captain Scarlet stories will have this in common that they will share an Halloween and/or horror/fantastic theme.
Interested people can contact the webmaster at spectrum_hq@hotmail.com or scarlet1bishop@hotmail.com to announce their project, or to submit their story, or for further information, if needed be.
The story could be related to the Halloween holiday itself, but it is not an absolute requirement. It could also be related to one of the many subjects found in horror or fantastic tales generally, often associated with Halloween, but should keep true and faithful to the Captain Scarlet mythos, either from the Original Captain Scarlet series, or the New Captain Scarlet series. The use of the Mysterons is not an obligation. You can offer another brand of evil.

The story could be as short as one page, or as long as you wish.

You can write your story alone, or team up with one or more than one writers. A writing collaboration is a nice experience!

Slash stories will not be accepted.

Horror-fic handled with taste are welcomed. That means, for example, that you can kill canon characters, turn them bad, or do all sorts of evil things to them, without risks of reprisals! Evil can win!

'Imaginary stories' and 'Multiverse stories' are accepted (including 'What if', crossovers, Elseworld-types stories, parallel universes, etc.), without any needed relation to any Halloween theme.

Accepted will be one-shot stories, or two to six parts maximum. If more than one part, note that, to avoid an unfinished story to be posted for the Halloween Challenge, all the parts should be completed before posting. Contact the webmaster for more information.

The stories will only be accessible from October 1rst onwards. Depending on how many stories received, one or more stories will be posted each week, and October 31 will mark the last day a Halloween story will be posted, although they STILL will be accessible after that - It's just that the Challenge will be then finished.

The limited date to send your submission would be around October 25, to give time to prepare it for the site.

Check our Submission Guidelines before submitting your story. Take note that the use of beta-reader is not required, but recommended. Contact the webmaster for information. Please, if you require it, take beta-reading time into consideration when you submit your story!

We reserve the right to refuse or postpone any story to a later date, if we feels it doesn't meet this challenge's rules, this website's requirements, or if we feel that it might need a little more work. It could be that we will suggest you to wait until next year.
Remember, the Spectrum Headquarters website is not only a fan fiction archives site, it also contains a fountain of information about the Captain Scarlet and the Mysterons television series. Its sister domain Skybase Central, although at the moment not as developed, is also built with the same idea in mind. Both can be used to help you write your story with better accuracy of the Scarlet mythos and backgrounds. Feel free to consult it!
Hey, by the way, we ALSO have the S.I.D. Database website, where you can find fan fiction stories from other Gerry Anderson shows! Why not try your hand on a Thunderbirds Halloween story, or a Stingray one? Or better yet! Why not write a Thunderbirds or Stingray and Captain Scarlet crossover Halloween?!
So if you have a project for an Halloween story, contact the webmaster at scarlet1bishop@hotmail.com et tell us about it. All the announcements will be added to a list on the HALLOWEEN STORIES PAGE. Check it often to know what stories are coming our way in October! It will be fun to see how many people out there will came up with demented, crazy, thrilling and even scary stories all at once.
A SPECIAL NOTE: Multi-parts stories , or stories out of theme, that are submitted to the website during the challenge won't be refused, but they will not be considered part of this project. As the Halloween Challenge is expected to be a busy time for the collaborators of this website, these stories might be posted only after October 31, when the Challenge is completed.
Remember that the End Credits Challenge, the Challenge of Five, and the Multiverse Challenge are year-long event, contrary to the Halloween Challenge (and in its time, the Christmas Challenge). And, additionally to this, you don't have to use any of these challenges anyway, in order to send us a story. A 'regular story' is most welcome! Which means that whenever you want, you can send a story to answer those other challenges.
INSPIRATIONAL PICS:
Do you need ideas? Are you looking for inspiration? Maybe we can provide some kind of a kick-start!
During the previous years, many pictures and animations have been created to illustrate the Halloween page, or have been submitted during the Halloween Challenge. Most of these illustrations are "stand alone" and have not been attached to any story at all. So, if ever you need it, you can use any of them as inspiration for your own story. You can even use more than one pictures if you want!
Take note that you have no obligation whatsoever to specifically base your Halloween story on any of these pictures. They're simply offered as a complement for those of you who might need or want some inspiration. Stories can be short or long, and you can elaborate all you want. It's for you to decide.
Just click on the thumbnails below for a larger view of the picture.
Who is Captain Black waiting for in this cemetery?

Black as the Reaper 1

Black as the Reaper 2

Spooky Scarlet portrait

Buried alive!

Death Defying Scarlet

Scarlet's Tombstone

A familiar threatening face at the window (animated)

Destroying Cloudbase! (animated)

Cloudbase in a stormy night (animated)

Evil Mysteronised Pumpkin

A Gathering of Bewitching Angels

Grim Scarlet

Captain Black: Halloween killer

Captain Scarlet and the Werewolf
DRAWINGS, PICTURES, MONTAGES, ETC.
In addition to the writing challenge, you can also contribute drawings or pictures - to be put with your story if you are a writer, or as a stand-alone artist rendition of an Halloween/Captain Scarlet action scene, that will then be put on the HALLOWEEN PICS page. I know there are talented people out there in the artistic field, and your contribution would make a nice addition to this project.
Accepted for this project will be original drawings, paintings, pictures, montages, collages, even one line comic strips that will all be sharing the same Halloween/Captain Scarlet theme. I hope a lot of you will be able to participate again , and will have the time to write and submit a story of your own. You will have until October 27 to submit your masterpiece(s).