<![if !vml]>

<![endif]>
<![if !supportEmptyParas]> <![endif]>
A Captain Scarlet and the Mysterons story
For 2006 Halloween Challenge
<![if !supportEmptyParas]> <![endif]>
By Chris Bishop
<![if !supportEmptyParas]> <![endif]>
<![if !supportEmptyParas]> <![endif]>
PART 3
<![if !supportEmptyParas]> <![endif]>
<![if !vml]>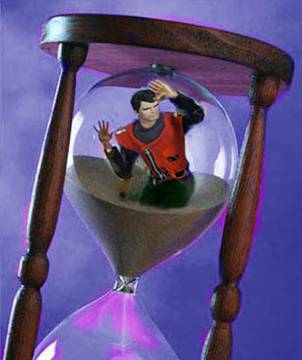 <![endif]>
<![if !supportEmptyParas]> <![endif]>
<![if !supportEmptyParas]> <![endif]>
<![if !supportEmptyParas]> <![endif]>
Chapter 1 – Back to the Underground Base
<![if !supportEmptyParas]> <![endif]>
When Scarlet opened his eyes much later, he felt light-headed; as usual, the pain was gone and his wounds had healed. He was lying on his back, on a comfortable bed, and hovering over him was the face of Colonel Blue, standing by, and waiting expectantly.
"Hi.  They told me you were about to wake up," Blue said with a welcoming smile.  "How do you feel?"
"Much better, thanks," Scarlet answered, rising into a sitting position.  "Just a bit…" he stopped when he saw the plastic glass that Blue offered to him,  "…parched," he finished with a grin.  He took the glass.  "You haven't forgotten, I see."
"No.  I still remember how you normally feel whenever you wake up from your retrometabolic sleep," Blue answered as Scarlet gulped the entire contents of the glass.  "Doctor Fawn has already ordered something to eat for you.  He's not forgotten what you like, so I think you'll be in for a feast."
Scarlet put the glass down, looking around him. 
"Sickbay?" he mused with some surprise.  "I'm back at the Underground Base?"
Blue nodded.  "The Sea Turtle arrived last evening," he explained.  "You've been deep asleep since you lost consciousness.  We moved you here, so you'll be comfortable for the remainder of your healing time."
"I slept all that time?" Scarlet was more and more puzzled. 
"Nearly forty-eight hours straight."
"Last thing I remember is being in the helijet…  And the pain I was in.  Wow…  Forty-eight hours.  I normally don't take that much time to recover.  How come?"
 "Doctor Fawn believes that the jump in time – combined with the stress of your new situation – might have played some tricks on your… unique metabolism.  You'll need time to adjust yourself."
"You're telling me," Scarlet sighed.  "Do you have the Quantum Transmitter now?"
"Yes – Black gave it to me.  Thank you for retrieving it for us.  It's in the hands of our scientific team – under Captain Green's supervision.  They'll study it, to get as much information out of it as we can…" Blue scratched his ear. "… Although it's pretty beat up, as you might have noticed yourself.  I don't know if they'll be able to learn anything from it.  But I can hardly blame you for it.  You held up your part of the bargain."  He smiled again.  "And more.  You brought us a guest?"
"Colonel White, yes."
"I can't believe he survived that crash – and lived in those ruins, for all those years," Blue murmured.  "Had we known earlier…"
"How is he?" Scarlet asked.
"Very well, considering.  He's been freshening up, and eating good food – for the first time in years, it seems to me – and resting plenty.  We gave him the V.I.P. room.  He's certainly entitled to it."
"I bet he was pretty impressed with your setup here."
"Not as much as he was over the Sea Turtle," Blue remarked with a grin.  "Or so Grey told me.  Apparently, the carrier reminded him of his time in the Navy – I'm sure he would have loved commanding such an advanced vessel in his youth."
Scarlet smiled in turn.  He reached for the glass, and as Blue filled it again, he noticed that his left wrist was now free of the bracelet he had been wearing during the entire mission.  He drank his water.  "So you removed the leash?" he asked pointedly.
"The bracelet? We had it removed as soon as you boarded the Sea Turtle."
"Does that mean you consider that I am… 'safe' now?"
"Our agents only need to wear the bracelet on missions, Paul."
"I mean the bomb, Colonel."
"Mmm?  What bomb?"
"What bomb?!" Scarlet exploded, incensed over the detached tone Blue was presently taking. "The one you had installed in that bloody bracelet, you…"  Scarlet stopped suddenly, seeing the stern and unruffled way Blue was looking straight at him.  Understanding suddenly dawned on him. "There was no bomb…" he stated, more than he asked.
"Of course not," Blue confirmed quietly.  "I never said there was.  I simply asked you if you remembered the Scarab Protocol… So you assumed that there was a bomb inside that bracelet…"
"You did all you could to lead me to believe there was one.  But it was actually like the Scarab Protocol case.  No real bomb was involved."  Scarlet grunted.  "Dirty trick, Adam."
"Sorry about that. It was just an additional safety measure.   But I guess now, we can say you are on the level."
"Oh, so kind of you to confirm it to me!" Scarlet said in a rather cold tone.  He drank more of his water.  "Now what?" 
"I suggest you rest for a while more," Blue said with a genuine smile.  "I'll have need of you when you wake up again later."
"What for, this time? You want me to tackle an entire WAAF regiment?"
"Not quite – although you might find this… er… new task equally as difficult."  Blue paused, as Scarlet addressed him an inquiring look.  "I'll be leaving for England, later tonight.  And you are coming with me."
"As your personal bodyguard?" Scarlet asked with a raised brow.
"Not exactly… And we'll not be leaving alone.  We're going on Spectrum business.  There is… someone… who you will want to meet."
"Someone? Whereabouts in England are we going?"
"Somewhere near London…"
Scarlet was about to take one last gulp of his water, when he noticed the still grave way Blue was staring at him.  He stopped, with his glass nearly at his lips. "More precisely…to Foxleyheath, Kent?"
Blue nodded.  Scarlet lowered his hand, paling as he did.
"Oh no, Adam…  I can't…"
"I'm sure she'll be happy to see you, Paul."
"Adam, I can't… I… I'm not ready to meet her right away…  I can't see her… I can't even see my parents right now…  They believe I'm dead.  I can't possibly…" He interrupted himself, as he saw the awkwardness and hesitation suddenly appear on Blue's face.  Scarlet would have had to be blind not to notice it.  He stared as his friend grew increasingly ill-at-ease.
"Adam… what is wrong?"
"Paul…  I…  There is something… that you should know." Blue sighed. "Damn it.  I should have told you earlier, but I couldn't find the strength, or the courage for it. You'll find out sooner or later, anyway, so now..."
"What?  What will I find out?  Adam, you're starting to worry me…"
"I'm sorry.  I wish there was an easy way to tell you this…"
"What?" Scarlet repeated insistently, a sinking feeling suddenly hitting him. "Is it something about Dianne?  Is there something wrong with her? But you just said…"
"No, no…  Dianne is fine, I told you."
"Is she married, with a husband and four and a half kids to keep her busy?"
"No, she's not. She never married.  No… it… It concerns your parents."
Scarlet's heart missed a beat. "My parents?"  he repeated in a very low tone.  "What… what about them?"  He saw Blue's features becoming grim and suddenly it hit him.  "Oh, no… you don't mean…"
"I'm… sorry, Paul.  They're… gone.  Both of them."
"No…"  Scarlet's voice broke into a whisper.  His face paled even more, dramatically.  Blue felt for sure that his friend wasn't feeling very well.
"Paul?" he asked in concern.  "Are you all right?"
"When?" Scarlet's voice was very weak – barely audible.  "How did it happen?"
"Seven years ago.  Remember the man I told you about – who was supposed to go against Roberts in the World Presidential elections?  It was your father."
Scarlet frowned, not believing what he was hearing.  "Wha- my father? You mean… the car that was booby-trapped?  But… but my father never had any interest in politics.  How…?"
"He might not have in the past – but his feeling was that Roberts had to be stopped… and leave the office of World President. All through the years, he didn't hesitate to denounce Roberts's position, and he defended Spectrum to the hilt, trying hard to raise the outrage of the people for the way the organisation had been treated.  He ultimately believed running against Roberts was the only solution left to him.  But he didn't even have the chance to announce his candidacy before the… car exploded."
"Roberts had him killed…" Scarlet said in a low voice, his face going blank.
"I told you – we don't know that for certain."
"Who would have done it, then?" Scarlet snapped angrily.  "My father didn't have that many enemies – even when he was a general in the WAAF.  The Mysterons?  You would have known if they had picked him as a target!  And you told me that Roberts accused Spectrum of having done it… because of my father's ties with Spectrum."  He looked away, as Blue, seeing the distress – even the guilt – on his friend's face, reached out to comfort him.  When he saw Scarlet's awfully distant stare, he stopped.
"Paul, I'm really… really sorry."
"What about my mother?" Scarlet asked again, not willing to look in Blue's direction, obstinately staring into empty space.
"She… was also in the car when it blew up."  Blue saw Scarlet take a deep and shaky breath.  "She was killed instantly."
"I suppose I should be grateful for that, shouldn't I?" Scarlet said very icily.
"Paul…"
"And my father? Did he die quickly too?"
Blue shook his head miserably. "It took him three days… in a hospital," he murmured.  "I tried my best to get there in time… and be with him at that moment, but…"  He let the rest of the sentence hang. 
For long seconds, there was only a deep, uncomfortable silence in the room.
"Paul…"
"Please, Adam…"  Scarlet's voice was still tense, when he spoke, and he was still unwilling to look at his friend.  "Please, leave me.  I would… like to be on my own, for a while."
"Of course," Blue murmured, looking down.  "See you later…"
"Yeah… Later."
Blue walked out the room, very slowly, leaving his friend to his pain and sorrow…
<![if !supportEmptyParas]> <![endif]>
<![if !vml]>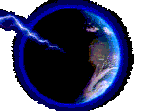 <![endif]>
<![if !supportEmptyParas]> <![endif]>
It was the impression that he was being watched that made Colonel White open his eyes; somehow, he had dozed off in the Officers' Lounge, after drinking a wonderful cup of very relaxing tea – Earl Grey, thank Heaven. He had not savoured one since the crash in the Himalayas.  He woke all of a sudden, at the surprised realisation that sleep had crept over him without him even noticing it.  It had been ages since he had fallen asleep like that.
I must have been more exhausted than I thought…
He startled one of the two young children who were standing next to the sofa where he had nodded off.  To tell the truth, he was startled to discover them.  They were staring him right in the face, with an expression filled with curiosity.
There was something familiar about those two kids – he couldn't say why, but with their blond hair and blue eyes, they reminded him of someone.
He looked back at them with a frown and an inquiring expression.
"Are you Santa Claus?" the youngest suddenly asked, with a definitely American accent.
White grunted, rubbing his white beard. After a long, much-sought-after shower, he had it cut to a reasonable length earlier, at least short enough to appear cleaner.  He had groomed his hair – which was still long – and tied it up into a tidy ponytail.  Later on, all of this would have to be taken care of.
"No, I am not…" he said gruffly.  "What makes you think I am?"
"You look old enough to be…" the older boy remarked in turn.
"Aren't you too old to still believe in Father Christmas?" White asked with a renewed frown.
"Oh – we know he doesn't exist," the older boy continued.
"We just wanted to make sure," the youngest added.
"Checking your facts before making an opinion?  I like that… No, I'm not Santa Claus… I'm… well… you can call me Mr. Gray."
"Are you Captain Grey's father?" the younger boy asked again.
"He can't be.  Grey is not Uncle Brad's real name, you know that," the older boy remarked sternly.
"Well, maybe his real name is not Mr. Gray either," the younger pouted.
"That is my real name," White said with a shrug.  "But I'm a good friend of your… Uncle Brad."
"You are?"
"And of your parents, I believe," White mused.  "Your name doesn't happen to be Svenson, by any chance?"
"It is," a female voice said sternly from the door.  "And right now, they are Svensons in trouble…  Boys, shouldn't you be in class at this hour? What will your teacher say?"
White stood on his feet, literally towering over the boys who turned around, looking dejected.  The three of them stared in the same direction, towards the now opened door where an annoyed-looking Symphony was glaring meaningfully at her two sons.  Both moaned upon discovering her.
"Aww… Mom… It's recess…"
"Don't hand me that, Paul Svenson.  I know that recess finished five minutes ago.  And you are not allowed to leave school during recess, you know that."  She thumbed towards the exit.  "Now march down to class, pronto!  You too, Charles…" she added addressing the youngest, and barely noticing the frown that creased Colonel White's brow upon hearing the boy's name.  "You kids have not heard the end of it.  We'll talk about it later."
"S.I.G., mom!  Goodbye, Mr. Gray!" The boys rushed out of the room, running as fast as they could – and somehow avoiding their mother's gaze as they disappeared behind her.
Satisfied to hear their hurried footsteps decreasing in the hall as they rushed back to classes, Symphony cleared the door and entered fully into the officers' lounge.  "They're good boys, really – just a little over-exuberant at times," she explained as she approached Colonel White, a large smile on her face. 
"Not surprising, considering who their parents are," Colonel White commented quietly.  He gave her a smile of his own.  "How are you, Symphony?"
"As good as could be, I guess, Colonel…" She reached for him, on an impulse, and wrapped her arms around him.  Surprisingly, the normally undemonstrative White responded to the embrace, holding her – literally – in a warm bear hug that could have easily crushed her.  "It's so good to see you…  I couldn't believe it when Adam told me you were alive!"
"I've been receiving quite a lot of that reaction these last days," he remarked.  He gently pushed her from him.  "It is good to see you too, Symphony…  My God, when you stood in that doorway, I thought at first I was seeing your mother…  "
She simply smiled in answer and waved towards the sofa, inviting him to sit down with her.  Which he did.
"It must have been terrible, living all alone up there," she noted.  "You've… lost weight, Colonel."
"Not surprising, don't you think?"  He nodded towards the door.  "You named one of your boys after me?  That's… quite an honour.  Ah…  Do call me Charles, please.  I don't feel that I should be addressed as 'Colonel White', anymore.  Consider me retired."
"Since when?"
"Since about yesterday evening, when I arrived on base…  Spectrum is your husband's responsibility now.  I wouldn't want to steal his thunder."
"I'm sure he's not feeling threatened a bit… Charles.  But your presence – and the announcement that you're alive – is bound to create some upsurge within the organisation when it becomes widely known.  Already, you're the talk of the base."
"Mmm…  I was afraid of that," a pensive White remarked.  "Look…  Captain Blue… I mean Colonel Blue took over from me very effectively, when I… disappeared.  At least it would seem to me.  It is not my intention to take back my position as Spectrum commander from him."  He leaned back on the sofa, sighing deeply.  "I'm seventy years old – I passed the last fifteen or so years up in the cold mountains of the Himalayas, eating military rations and half-rotten biscuits, protecting a piece of junk that – as far as I knew – might not have had any real significance to the world at large…"
"Apparently it did… Considering you had to fight off invaders come to scavenge the remains of Cloudbase…"
"And nearly lost my mind in the process."  White grunted. "You have no idea of the things I did up there, in order to protect that base.  There are some actions that I am not that proud of."
"We all do things in the course of duty – that none of us are proud of, Charles. Remember Harmony."
White nodded.  "I know it was hard for you to shoot her down – as it was hard for me to give the order to do so."
"You were the commander.  It was a decision that had to be made."
"I'm tired now, Symphony… Karen.  All I'm yearning for is to put these old bones to rest – in the English countryside, somewhere… where I would not have to concern myself with corrupt politicians – and Mysteron invaders."
"You're sure you will be up to this?"  Symphony asked with a faint frown. "You still have good years of fighting ahead of you.  Somehow, I can't see you enjoying retirement in peace and quiet for the reminder of your life, knowing that the fight isn't over yet."
"It is over for me. I don't want to spend those… remaining 'good years' still fighting.  I've done more than my share of that.  I think I've earned a rest."
"Of course." Symphony could see the weariness in White's features and didn't want to press any further.  She thought she'd better explain herself and make amends.  "It's just that it seems we're going to lose you, just as we've found you…  It would have been nice to keep you with us for a little while – as a guest of Spectrum, that is."
He answered with a faint smile.  "You've learned diplomacy…"
"I became wiser with age."
He chuckled.  "So I see."  There was a pause.  "How is… your mother? Does she still have her beautiful ranch?"
"She's fine – and no, I'm afraid she doesn't.  Ever since our identities –Adam's and mine – became publicly known, she had to live undercover.  Spectrum arranged for her to receive an assumed name, under which she is living now.  You would not believe it – but she chose to live in England now."
White raised a brow.  "Did she?"
"I believe you had quite a lot to do with that choice of hers," Symphony added. "She was… very sad when she heard of your… demise, years ago."
"I'm sorry to have caused her so much sorrow," White said genuinely.  "I was quite… attached… to your mother."
"Attached, really?" Symphony repeated with an innocent tone.  "From what I learned from my mother, it was a little more than that, no?"  She playfully thumped him.  "I didn't think you had it in you!  Going behind our backs to pursue a secret relationship…  And not with just any woman –  my mother!  That was quite a surprise!"
"Not an unpleasant surprise, I hope?"
"Not at all – when it comes down to it, I couldn't hope for anyone better for my mother."
"Thank you."  There was another pause.  "Does she have anyone in her life today?"
Symphony shook her head, with more than a passing amusement at the question.  "Looking into rekindling your past relationship with her?"
"What do you think her reaction would be… when she finds out that I'm alive?"
"Surprise, I guess… maybe even shock.  I suggest you be very careful in approaching her.  You don't want to cause her to have a stroke!"
"I certainly don't want that.  Don't tell her I'm alive… not right away."
"I won't, if that's what you want.  But…Adam is leaving for England tonight.  Maybe you would like to go with him? Maybe look for that countryside place you would like for yourself… and check on my mother while you're at it?"
"England," White mused.  "Oh, I would like that very much…  There's nothing holding me here, after all…"
"I'll discuss it with Adam right away, then," Symphony said, rising to her feet.  "And I will make arrangements for you… a new identity so you'll be able to enjoy that peace and quiet you want."
He reached for her arm as she was about to leave, and stopped her; she looked down at him.
"Thank you," he said with something of a catch in his voice.  "You don't know what it means to me… Karen."
"Don't mention it.  It's the least I can do for you."  She leaned over to kiss him gently upon his bearded cheek.  "After all, as you said yourself…  You have more than earned it… Charles."
<![if !supportEmptyParas]> <![endif]>
<![if !vml]>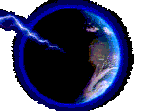 <![endif]>
<![if !supportEmptyParas]> <![endif]>
Straight after leaving Captain Scarlet in sickbay, Colonel Blue wandered in the Underground Base R&D Department, where Captain Green and a team of experts were working on what was left of the Quantum Transmitter, hoping to learn something from it. As the colonel crossed the threshold, Captain Green, who was standing next to a worktable speaking with an elderly gentleman, noticed him and motioned to him to approach.  Blue briskly walked in their direction, just as the old man with Green turned around and checked the newcomer with a curious eye.
"How is it going, Captain?"  Blue asked straightaway, not wanting to beat around the bush.  "Any results yet on your research?"
"Nothing specific, Colonel."  Green indicated the room all around them, where eight people were keeping themselves busy at various stations. Most of them were working on bits of the Quantum Transmitter, that had been allotted to them for examination, however, two of them were going through paper notes, and checking information on computer screens, taken from datadisks. 
Green pointed to a particular part on the table in front of him; it was the destroyed cover of the Quantum Transmitter, with half of its electronic components torn away. "I'm afraid there's not much left of the Quantum Transmitter for us to make a decent examination.  But… we have an expert here, who worked on the device and its applications years ago, and who might be able to help us."
"Professor Barnard," Blue said, presenting his hand to the elderly man.  "I'm Colonel Blue.  So glad you were able to accept our invitation to join us."
"Invitation?  That's a rather elegant way to put it, Colonel," Barnard replied in a gruff enough tone.  "Your men actually kidnapped me from my home.  That was rather upsetting."
"A desperate measure, in these desperate times, Professor.  Let me assure you, we do not mean you any harm.  We just need your expertise on the Quantum energy field.  After all, Captain Green told me you are the best there is…  He devoured all your books and I believe he is a big fan of yours."
"Very flattering."  There was still an edge in Barnard's voice, but it was obvious he wasn't as angry as he would have them believe.
"It's a matter of the utmost importance, sir," Blue continued, insistently.
Barnard slowly nodded, pensively.  "The Quantum energy, I'm afraid to say, is not a toy to play with.  That's why I recommended the World Government years ago to stop any work on it – after the devastating results it brought on Futura City. I felt we were not ready at that moment to face whatever new disasters might be caused by misusing this technology. Now your captain tells me that the World Government has not stopped that work, but on the contrary had pursued it – secretly?"
"I'm afraid that's what our intelligence network leads us to believe, Professor," Blue confirmed.  He saw the older man grow sombre.  "I do not trust President Roberts with the use of something so powerful," he added.
"Nor do I," Barnard agreed, looking suspiciously at Blue.  "The question is… are you to be trusted with it, Colonel Blue?  I've heard so many bad things about Spectrum over the years…"
"None of them being true."
"You would say that, of course.  And the fact that you have resorted to kidnapping to bring me here – wherever here might be – doesn't give me much motivation to trust you."
"As I said – it was a desperate measure, Professor. We only seek to help the world, in whatever ways we are able.  If it means going against the World Government itself – we will do it. We desperately need all the help you can offer us."
"And if I should not agree to give it to you willingly?"
Blue sighed.  "Then I'm afraid that we'll have to make do without you, Professor.  We will take you back to your home – without delay.  As I said, we do not mean any harm.  But we would appreciate – so very much - if you would agree to give it to us. Please."
Barnard kept silent from a moment, looking straight into Blue's eyes; he probably liked what he saw in them, because he nodded again, to the affirmative, and sighed deeply. "I believe you.  You look like someone who means what he says.  And personally, I would rather trust you than President Roberts."
"You were not aware the World Government was still working on developing uses for the Quantum energy, then?"
"God, no!  They didn't ask for my expertise.  They know what I would have told them.  That it was pure folly to continue experimenting on it – and if they intend to move on with this, they would have to do it very carefully, using all their experts in the field."
"And the fact that they didn't hire you…"
"Could only mean that whatever use they plan for the Quantum energy this time, it could only be for the worse."
"Like using it to create a weapon of some sort?"
Barnard shivered.  "Believe me, Colonel, what we saw happen to Futura City is only a sample of what the Quantum energy could do, when badly used. You don't mess with something which is an integral part of space and time, which can be used to distort its fabric… to the point of permitting travel across large distances – by in fact reducing that distance."
"How does it work exactly?" Blue asked.
  Thoughtfully, Barnard looked around the desk for something to fully illustrate his meaning.  He took a piece of paper and a pen, then drew a dot at one extremity of the paper, and then another dot at the other end.  "Imagine this sheet of paper as tri-dimensional," he explained.  "It represents the universe as we know it.  The shortest distance between these two points…" he drew a line between the two dots, "… is a straight line, right?"
"As we know it, yes," Blue agreed.
"You must have seen this, then…"  Barnard folded the paper in two, then folded it again in the same way.   Then he put the concertinaed paper onto the table, in a standing position.  "Now you see that the distance between the two points has been considerably reduced…by distorting that piece of paper.   The Quantum energy Transmitter was supposed to do something quite similar to the fabric of the universe."
"Yes, I have seen that kind of demonstration," Blue said, with a nod of his head.  "That's a very old science theory – even before Quantum energy had ever been mentioned."
"Now look at that piece of paper."  Blue did as Barnard said, almost waiting for something to happen.  Instead, it seemed that the older man was simply waiting for a dramatic moment to make his point.  "Imagine that a city has been standing on this piece of paper," Barnard continued, in a dull tone.  "Or…a planet.  What do you think must have happened to it, once its foundation has been so drastically changed?"
"The same thing that happened to Futura City?"
"All that rippling through the fabric of the universe, without proper care and preparation, I must add, can cause tremendous damage, as you well know."
"All too well, yes."
 Barnard took the paper and tried to straighten it by pulling it at each end. Of course, without success.  "With no way so far to prevent such damage to the fabric of time and space, manipulation of the Quantum energy would not be possible for space travel.  It might have terrible consequences.  So far, it could be only used as a terrible weapon – of massive destruction. And at this point, we might not even be able to imagine the extent of the destruction it could cause." 
"What about time travelling?" Green asked, with a frown on his brow.  "According to theory, manipulation of the Quantum energy could permit travel through time."
"So you are familiar with my work, Captain," Barnard said with an approving smile.  "It would, of course, need careful preparation, just as for space travel… or the consequences might be as terrible. But they are only theories, unfortunately.  While there has been irrefutable evidence through scientific testing that space travel does work using Quantum energy, the same cannot be said of time travel, I'm afraid to say."
"There was no actual test conducted?" Green enquired.
"No, the theory was deemed too far-fetched – and impractical – to even try it.  So no proof exists that it could work."
"And what if there was?"  Blue asked in turn.
Barnard gave him a sideway glance.  "Are you mocking me, by any chance, Colonel?"
Blue chewed on his lower lip for a second.  "Professor, if I was to tell you that I might know someone who has been able to – unwittingly - travel in time through the use of the Quantum Effect?"
"Without proper protection, that would be surprising," Barnard retorted.  "Human beings would be unable to perform such a feat. That man would be dead."
"He is not.  He's very much alive."
Barnard frowned.  "Spectrum has been able to achieve time travel using Quantum energy?"
"No… Not exactly.  It happened quite accidentally.  And it wasn't Spectrum's doing," Blue added quickly, before Barnard, whom he could see was close to getting angry, would still protest that it would be far too dangerous even for Spectrum to have conducted such a test.  "We just…discovered the incident, so to speak."
The possibility seemed to pique Barnard's interest.  "How long had he travelled in time – according to him?  Five minutes?  An hour?  What kind of proof does he have?"
"Fifteen years." 
Barnard gasped, hearing Blue's answer, and opened his eyes wide with surprise.  "Fifteen years?!  How…  You said he 'unwittingly' travelled through time?"
"To be exact, Professor – he would seem to have been… mmm… 'propelled through time' by the Quantum Effect – when Futura City was destroyed, fifteen years ago."
"Propelled through time?  What kind of protection did he have?"
"So far as I know, none."
"And you say he is alive?! As far as we know, there's nothing in existence that can protect a human being from direct contact with the Quantum Effect.  The Quantum Transmitter would permit a space-travelling vessel to ride on the Quantum wave to make the trip in safety.  It's quite different for time travel – especially the way you seem to imply."
"He's not an ordinary man, Professor," Blue admitted.  He hesitated.  "Professor – I read your personal file.  You were a member of the presidential scientific committee that studied the Mysterons' activities, in collaboration with Spectrum, years ago, isn't that right?"
"During President Younger's office, yes.  I was sworn to complete secrecy about any discoveries we might make about them. The World Government, in those times, was merely trying to hide the alien nature of the Mysterons, so that the world at large wouldn't panic – but it was still working very hard to stop them."
"Giving Spectrum all it needed to do so, yes," Blue confirmed with a nod. "There were still rumours that the Mysterons were indeed aliens, though.  Eventually, the truth came out, as you know…"
"Yes.  That's when the government changed its official position on the Mysterons, to keep those 'rumours' from spreading – with the arrival of Roberts to power.  It was all the more difficult for me to keep silent.  The way your organisation was treated, when they said the Mysterons didn't exist… It was shameful.  Oh, I saw Doctor Fawn earlier on the premises – I'm looking forward to meeting him again – if you will permit me, of course."
"I'll arrange a meeting," Blue promised with a slight smile.  "Regarding your work on the scientific committee, you learned all about Mysteron reconstructs, and how they were under the total control of the Mysterons."
"Yes – we were studying exactly how the Mysterons were able to create them…"
"You might have heard talk about a man who had escaped the Mysterons' control, almost at the start of the War of Nerves, then?"
"I thought it was only rumour?" 
"Not exactly – that man existed.  And he was the one who, apparently, travelled through time."
Barnard raised a brow.  "This man would have retained the morphology given to him by the Mysterons, right?"
"Yes – he did.  Many years ago."
"Mmm…"  Pensively, Barnard stroked his bearded chin.  "Then it might be a possibility… yes.  A Mysteronised body – although identical to that of its original human body – is still slightly different in a sub-atomic level…  That's the difference that sometimes makes those Mysteronised agents seemingly invulnerable, or impervious to pain – or able to transform their body chemistry and literally become human bombs."  He shook his head.  "Yes… now I see how he could have survived the 'jump' through time."  He stopped in his line of thought, as if something had suddenly hit him.  "You said it was an accident?"
"Yes…"  Blue answered.
"Are you sure?"
"As far as we know – yes," Green said in turn.
"Incredible," muttered Barnard.  "Then it would seem that this man has… well… 'fallen' through a rift in time, in a manner of speaking."
"Rift in time?" Green asked, as Blue stared in puzzlement at the older man.
"Yes…caused by the Quantum Effect.  Obviously, it wasn't a 'controlled jump'…  The poor guy could easily have died performing it, and would have disappeared into the time stream, to never reappear anytime again.  He would have been blown out of existence, so to speak."  Barnard shrugged.  "Your man is an anomaly."
"Pardon me?"
"A time anomaly.  A living anachronism if you will, Colonel.  The way I see it, he should never have left his time to find himself stuck here.  He doesn't belong here.  He is not supposed to exist. He should be – back in the time where he belongs." He shook his head sadly.
"But he is here," Blue commented.  "And we can't very likely send him back.  Anyway, according to your theory, travelling back in time…"
"… Is not possible. I know what my theory says, Colonel.  But… this case is entirely different.  That man's presence in this time is accidental.  If we had the technology for time travelling… we could send him back to his time.  He would be able to perform the trip, since he's supposed to exist then.  Not now."  Barnard sighed again.  "What an interesting experience it would be for us if we could do that… Unfortunately, in this day and age, we don't have the technology to perform it… A shame.  If we had the technology, we would have been doing that man a favour." 
"What favour would that be?" Blue remarked, a little grumpily.  "Sending him back to Futura City, where he would likely die?"
"… Or pursue the future he was meant to – before he was torn from his time and sent to ours."  Barnard shrugged.  "Who knows – our lives might have been very different, if he had stayed there in the first place.  You have read of the Butterfly Effect, Colonel?"
"I've heard of it," Blue answered.
"I would very much like to meet your man, Colonel… If possible?"
"Later on, perhaps?"  Blue smiled and presented his hand to Barnard, who shook it.  "For now, I expect him – and myself – to be rather busy for a few days. I will leave you with Captain Green to pursue your examination of the Quantum Transmitter for now. That is… if you agree to stay with us for a time, and continue to help us?"
"I will admit – I'm looking forward to this, Colonel.  I haven't had such an exciting time for years."  Barnard smiled.  "So yes, I accept your…invitation."
"I am very grateful, Professor.  Thank you very much."
"Thank you, Colonel Blue… for a very interesting discussion."
Blue left the room, and Barnard and Green turned once more to the table before them, to continue the examination of their part of the Quantum Transmitter. For a moment, Green contemplated the piece of paper that the professor had folded earlier, and which was now lying on the table, still distorted, almost taunting him.
A thought occurred to him, and he turned once again to the older man.
"Professor Barnard, if I may bother you for a few minutes before we start work on the Transmitter again…  Can you tell me more about the time travel theory – and its possible applications?  I read all your books – but I would like to hear it all from the horse's mouth.  Especially in view of what you just learned…"
Who knows, Green told himself, some of it might be useful eventually…
<![if !supportEmptyParas]> <![endif]>
<![if !vml]>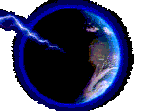 <![endif]>
<![if !supportEmptyParas]> <![endif]>
Chapter 2 – Lady in Waiting
<![if !supportEmptyParas]> <![endif]>
"Dianne – will you marry me?"
Seated at the small table, on the patio of the Creighton-Ward Mansion, Lady Dianne Simms was pouring herself a cup of tea when the man keeping her company popped the question – again.  She had heard it numerous times over the years; in so many settings that she imagined it was all becoming a kind of game for him – almost a tradition. However, lately, he had been asking it more often – and the garden seemed to have become his favourite place to ask it.  She sighed and rolled her eyes. It was becoming somewhat tedious, but she told herself she had to be patient with him.
"Now, now, Richard… You know the answer to that."  She sipped at her tea.  "And I so wish you would stop it."
WGPC Supreme Commander Richard Fraser smiled – almost dejectedly – from the other side of the small rounded table.  "I will never stop, Dianne.  That's the strategy: I'm going to keep saying it until I finally wear down your defences – and you say yes to me."
 "You seem so sure of yourself," she said, lifting a perfect brow.
"You know I always get my man – or woman – in the end."
She chuckled, almost choking on her tea.  "Even if it takes you years of effort?"
Fraser grimaced.  "Those are the most interesting cases, believe me."
Dianne sighed.  "I'm sorry, Rick… but you know I have to decline the offer – yet again."
"No matter.  I'll ask again, don't worry."
"I'm sure." 
Fraser looked around the garden, beyond the neatly manicured lawn, and towards the small woodland he could see on the horizon.  Birds were singing gaily; the sun had just risen, less than an hour ago, and it looked like it would be a beautiful day.  He glanced at his watch and sighed deeply. 
 "I'm sorry I have to run," he said, turning back to Dianne. "But something's come up in Paris that I need to deal with right away."
"It's not an easy life, being the Supreme Commander of the World Police, is it?" she asked.
"No," he admitted. "Duty can be so demanding sometimes, you know what I mean?  And sometimes, all that paperwork – it really gets to me."  He gave her one of his roguish smiles.  "Maybe I should give up my commission and spend all my time making an honest woman of you?"
 She arched a brow and gave him a wry smile, not rising to the bait – yet again. "You're still too young to think about retiring," she remarked matter-of-factly.
"You did, and you're eight years younger than me," he pointed out.
 "That's not the same," she said in a tone of amusement.  "I'm a rich, snobbish member of the English nobility – I'm enjoying a life of endless leisure…"
He groaned.  "And I soooo envy you that, Dianne."  He watched from the corner of his eye as Dianne's butler approached from the side, to announce that the car which was supposed to pick him up had arrived.  He stood up.  "That's my cue to go," he said, leaning to kiss her on the cheek.  "See you next time?"
She nodded, a little distractedly, while opening her newspaper.  "Over next week-end?"
"If I can get the free time. Unfortunately, crime doesn't take a holiday, you know that."  He smiled and put on his coat.  "Take care of yourself, Dianne."
"You too, Rick.  Be careful."
She watched as he left the patio to follow the butler through the house. Only at this moment, did she put down her cup of tea, sighing deeply as she did so.  Rick Fraser was a good man.  Through all these years, he had remained her loyal friend, despite the fact that, due to his position, he had become one of the most powerful men on the planet – and one of President Roberts's closest associates. 
That friendship between Rick and herself had transformed into something deeper with time, as he had taken every opportunity to fly in from his WGPC office in Paris to visit her in her home in Foxleyheath, Kent – 'dropping by', as he described it himself numerous times, although she knew very well he often didn't have any business to attend to in England when he came – aside from the few times he had to go to the World Government Building in London.  His interest in her was somewhat flattering to Dianne – and she didn't see any reason not to accept his attention, although she made no attempt to make him believe she might love him as much as he would have liked her to.
Rick knew that her feelings for him were just a little more than just those she would have for a good friend – and sometime lover.  He had known, from the very beginning, even as he had started courting her, that her heart still belonged to another man – or rather, the phantom of a man who apparently would never leave her.  And if other men would have felt frustrated by this 'unfair competition', and maybe given up with time, it wasn't the case with Rick Fraser.  He never shied away from a challenge and so he had pressed on – 'to wear down her defences' as he had said himself earlier.  And he had worn them down effectively enough, some years ago, when she had surrendered to his charms and witty banter – well, partially. Yes, Rick was a good man – but he was still a man, with needs and desires, and she had to admit, she was not beyond that herself.  And after all, he was a friend – and a very attractive and charismatic man.
However, the first night they had shared together didn't have for Dianne the same meaning that she knew it had for Rick.  For her, it had been an occasion to cheat the feelings lingering deep within her, to fill her loneliness of too many nights of solitude and misery.  Before Rick, she had not been with a man since…since the one that she believed was her own true love had been taken away from her. For so long, she had felt so desperately alone, as though a piece of her heart had gone with him.
Rick's visits had come to fill that gap in her heart over time, but she didn't feel so much at ease with it anymore – not as she had in the beginning.  The meaning of those escapades had changed – she no more regarded them as a way to deceive herself.  She was deceiving and using Rick instead – a man who was her friend, and whom she believed loved her very much – perhaps not as Paul had loved her, but who had deep affection for her, in his own way.
 And she hated herself for what she was doing to him.
She felt like dirt.
"Excuse me, my lady?"
She raised her head as the butler returned to her, after leading Rick to his car.  She came out of her fugue.
"Yes, Howard?  Has Commander Fraser gone?"
"Yes, my lady.  He's on his way to take his jet back to Paris."
"Thank you, Howard."
"Your other guests are waiting now."
Dianne rose to her feet.  Howard had come earlier to the patio, while she was waiting for Rick who was showering, to inform her of her new guests' arrival.  She had given instruction for them to be taken to the mansion's other wing – where she knew Rick would never go and find them.  Besides, he had himself received notification, almost as soon as he woke up, to go back to Paris without delay, and so she knew he would be on his way straight after breakfast.
"I'll go and change," she said, drawing the sides of her dressing gown closely around her.  "Inform them that I'll be with them in a few minutes."
"Yes, my lady."
Each of them left the terrace in a different direction.
<![if !supportEmptyParas]> <![endif]>
<![if !vml]>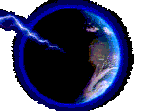 <![endif]>
<![if !supportEmptyParas]> <![endif]>
"Adam! What a marvellous surprise!"
Lady Dianne walked towards her old friend, who was standing in the middle of her study; he had taken a book from her shelves and was quietly turning the pages while waiting for her.  Upon seeing her arrive, he put the book down on the desk beside him and, smiling, opened his arms to her to give her a huge hug.
"Dianne, it has been too long," he said, holding her close to his heart.  "I missed you, you know that?"
"Not as much as I miss you."  She stepped back, and stared into his blue eyes with a look of disapproval and then chided him: "However, it was damned risky to come over here like this."
"I know you had a… visitor," Blue said.
"What if he had seen you?"
He chuckled.  "Not a chance!  Your house is big enough to conceal an army!"
"You're taking a great risk, Adam.  I know Rick isn't especially looking for you…  Old friendships are thicker than blood… but if there was ever an opportunity for him to capture you, I'm not sure he would let it pass."
"It is his duty after all," Blue agreed, "to uphold the law."
"And it might be too great a risk for him to so obviously turn the other way.  Roberts is not the forgiving type."
Blue marked a pause.  "I'm concerned about you too, Dianne."
"Rick would never hurt me…"
"You said it yourself:  Roberts is not the forgiving type."  Blue sighed deeply.  "Sometimes, I wonder about the wisdom of having asked you to work for us…  If that became known…"
"Hey…  I knew the risks, so don't give it another thought."  She paused.  "Now, what could be so important that it should bring you, the Spectrum commander, so near to London?"
"It's regarding… the information I asked you to check for us.  You know your network had come up with some disturbing news…" 
"Don't I know it," she said in a grave tone.  "Is it as serious as we thought?"
"I'm afraid so."
"And it concerns the latest Mysteron threat?"  Dianne asked again, frowning.
"Again – I'm afraid so."
"Good Lord…" she murmured.  "So it means…?"
"Yes," Blue confirmed.  "We'll have a lot to do, I'm afraid."  He took on an even more serious tone.  "When do you expect him to meet with us?"
"Tonight, after dinner.  When I contacted him to tell him you accepted his conditions, he was rather doubtful.  But he'll come.  He won't be able to resist."
"I thought as much."
"I still say you should have dispatched someone else to make the deal, Adam, instead of coming here and putting yourself at risk."
Blue shook his head.  "No time for that anymore, Dianne.  This is too important now.  You know I wouldn't take the risk of doing this, under your own roof, if it wasn't."
"I know.  But for you to come to this rendezvous alone…"
"Oh, I won't be alone," Blue interjected.
Dianne smiled thinly.  "That's right – I'll be with you."
"Well, yes…" Blue said, slowly nodding assent, "but that's not what I meant."   Seeing the inquiring way she was looking at him, he carefully weighed what he would say next, then smiled dimly.  "I didn't come alone exactly," he started.
"Very wise of you," she approved.  "Who did you bring along?"
"Ah, well…" He took her by the shoulders and turned her around, still hesitant to answer directly, and they started walking toward the door leading out of the room.  "Two old friends of ours," he explained.  "That you haven't seen for a long time."
"You are intriguing me," she said, looking suspiciously at his face.  She couldn't read what it was hiding exactly.  Sometimes, Colonel Blue could be very enigmatic when he wanted to.  "Where are they?"
"In the Rose Drawing Room – waiting to meet you.  I have to warn you, Dianne – you're in for a very big surprise."
"Good or bad?"
"Er…  Good, I believe.  Just… keep an open mind, will you?"
"And you're not going to tell me before I meet them?" she asked with a frown.
"Uh-uh…  I'm afraid you wouldn't believe me anyway.  And it'll take too much time, so I'd better show you instead."
"Now you're really intriguing me," she said musing, as they both left the study.
<![if !supportEmptyParas]> <![endif]>
<![if !vml]>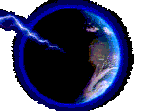 <![endif]>
<![if !supportEmptyParas]> <![endif]>
Colonel White, comfortably seated on the very luxurious sofa that adorned the room in which they were waiting, was looking around with curiosity. "The place has not changed that much," he commented.  "What is this room called?"
"The Rose Drawing Room, I believe," Scarlet, settled in the seat opposite him, answered. "At least, that was its name when Lady Penelope lived there.  She was very fond of pink."
"We shouldn't have come here, unannounced like this," Lieutenant Brown said behind him.  He was looking through the window, in the direction taken by the car into which he had seen WGPC Commander Richard Fraser climb, a few minutes earlier.
"Are you second-guessing your commanding officer, Lieutenant?" White asked with an annoyed frown.
"No, sir," Brown said, leaving his position at the window and coming back towards the two seated men.  "I'm just a little concerned about the risks he takes sometimes." He sat down heavily on the sofa, next to White.  "Sometimes, he tends to forget he's Spectrum's commander."
White slowly nodded his head.  "Your concern is understandable, Lieutenant," he said quietly.  "And… appreciated."
"It is?" a surprised Brown asked.  "I felt for sure that you would chew me out right now for stating my mind."
"Not this time.  But don't push your luck."  White turned to Scarlet who was looking broodingly in the direction of the door, keeping exceptionally quiet.  "You seem nervous, Captain.  Am I right in saying it's not because you share our young companion's concerns for our presence here?"
"Yes.  No.  Well, not exactly, sir."  Unable to stand still any longer, and unwilling to tell White what was on his mind, Scarlet stood up.  "Excuse me, sir…"  Without waiting for the older man to discharge him, he walked towards the other end of the room and stood in front of the farthest window he could find, followed by Brown and White's curious eyes.
"What's eating him?" Brown murmured pensively.
"I believe he's rather edgy," White answered in the same tone, "at the thought of meeting his fiancée again after so many years…"
Brown stared unbelievingly at White. "Fiancée?"  he repeated "But, Lady Dianne is Commander Fraser's mistr…"
White interrupted him suddenly, suppressing a grimace and raising a warning finger. "Such an ugly word, Lieutenant.  Don't let Captain Scarlet hear you say that." He took a sip of his coffee. "You would run the risk of receiving his fist straight on the nose…"
He had barely said those words to the perplexed-looking lieutenant when the door opened wide, and Colonel Blue entered, accompanied by Lady Dianne Simms.  Straight away, both Brown and White stood up, the latter putting down his cup of coffee. 
"Oh my God…"  Dianne stopped in her tracks, upon seeing Colonel White standing in the middle of the room, right in her line of vision.  To be sure she wasn't dreaming, or that this was some kind of trick, she turned to Blue at her side, and gave him an inquiring look.
"It is him, Dianne," he confirmed.  "In the flesh…"
"Colonel White!"  Dianne crossed the room in long, rapid strides.  With the enthusiasm that always characterised her, she literally threw herself into White's arms.  The old man smiled fondly.  He had always liked Rhapsody a lot – she reminded him so much of his dear, long-departed wife, whom she resembled as if she were her daughter. "I can't believe it…  You're alive!"
"Hello, Rhapsody – I'm sorry… I mean, Lady Dianne."  He looked down at her.  "How beautiful you look.  You haven't changed a bit."
"Oh, I have changed," she answered with excitement.  "I don't believe you're here… Adam, you meanie, you should have told me!  When you said I would meet a couple of old friends…  I thought I was seeing a ghost.  Colonel, Where did you come from?"
"Er… the Himalayas, actually," White answered, a little bashfully. "I've spent all my time there, these last fifteen years."
She frowned, looking straight into White's face.  "Are you really you?" she asked, half-teasingly.
"Well, according to the latest Mysteron tests – plural – I am."
"Of course you are – or Colonel Blue would not have brought you here.  You will have to tell me the whole story… How you came to survive that terrible crash…"
White only had time to nod, before she hugged him again, even more closely than before. 
Dianne then noticed the presence of Lieutenant Brown, who, behind the older man, was approaching. She smiled at him, and detached herself from White to welcome him. "Hi, Chip!  It's been a long time since I saw you last.  My… you've grown!  So you are the other old friend Colonel Blue was talking about?" She giggled.  "Evidently, you are not that old…"
Brown smiled rather shyly. "Actually, Lady Dianne…"
"Oh, drop the 'Lady Dianne', please…  I'm always simply Dianne to my friends."
"Dianne…" White said, approaching very close to her, and addressing her almost cautiously,   "how would you feel to meet up with… two ghosts, instead of one?"
The question obviously puzzled her, and she looked up into his face, inquiringly.  She noticed the intense way he was looking towards the other end of the room – that she had her back turned to.  She wondered what could be the matter, but before she could turn around to find out, a deep voice, so very low, made itself heard:
"Hello, Dianne…"
The sound of that voice froze her on the spot for the space of a few seconds.  She paled, and frowned with disbelief.  No.  It couldn't be possible… And yet she knew very well that, if it was possible that Colonel White was standing here, right in front of her, why shouldn't HE be here, too?
Very slowly, her heart thumping, she turned on her heel, almost dreading to see what – who – she expected to see.
The silhouette of a tall man was standing in the shadowy part of the room.  He slowly stepped forward, out of the shadows and into the light to come into full view.  He stopped a short distance away.  Dianne gasped upon seeing his face, her hand flying to her mouth; her heart rate increased significantly.
"No…" she whispered.  Trembling, she left the concerned-looking Colonel White's side and took a step towards Scarlet. She stopped in front of him. Her legs felt so very weak and were trembling.  She had grown even paler now, and her brow was creased deeply, as she stared up at him.   "No… it can't be…"
Scarlet swallowed hard, a lump having formed in his throat. "Yes, Dianne… It is me," he said, trying to sound reassuring, but not moving from his spot.
She shook her head, almost in denial; then turned swiftly around to look at White, then Brown, and lastly – almost accusingly – at Blue.  The latter nodded slightly.
"He reappeared on the Futura City site, five days ago," Blue said in response to her mute question. 
"I don't understand…" Dianne murmured.  "I thought… he had been vaporised…"
"We all thought the same.  Apparently, it wasn't the case."
She shook her head again.  "You should have warned me, Adam," she whispered, obviously in shock, a quiver of anger in her voice.
"Dianne, please…"  Scarlet stepped towards her, and she turned again to face him – and suddenly, before he even realised what was happening, suddenly her right arm made a large and rapid arc, and she slapped him, with all the strength she could muster.
A deep silence fell in the room, and the witnesses of the scene winced, as if they had received the slap themselves.
"Don't you 'Dianne, please' me!" she lashed out at him. Rooted to the spot, he looked at her in surprise, rubbing his now painful cheek. Her face was now distorted with anger, her lips trembling and tears brimming in her eyes as she looked furiously at him.  "How DARE YOU show your face here, after being gone for SO LONG, with no news of what had happened to you?  How dare you let us believe you died all those years ago?!"
"Dianne," Blue tried to interject, coming from the door, "it didn't happen that way.  It wasn't really his fault… "
"I can explain…" started Scarlet again.
"Oh, I'm sure you can!"  Dianne cut in suddenly.   "But you know what?  I'm not sure I want to listen!  You know I actually hoped and waited for you to make a reappearance, the first few days after the destruction of Futura City? But after a time it became obvious you wouldn't come back…  So you must really have been dead, and I cried…  And now you show up… FIFTEEN YEARS LATER, and I discover you were not really dead?  How am I supposed to react?"
"Dianne…"
"NO!  I'm through with it all!"  It was obvious to Scarlet that she wasn't about to let him say a single word, so he stepped forward again, presenting his hands in a pleading gesture.  She backed away, glaring at him with hurt and anger.  "Don't come any closer!  I don't want to have anything to do with you! As far as I'm concerned you can go straight back where you came from! Leave my house – RIGHT NOW!"  And with that, she turned on her heel, turning her back on him and started walking away. A still stunned Scarlet, realising right at this moment that she had every intention of walking out on him, finally reacted, hastening after her in three long strides to grab her by the arm.  She turned furiously on him.
"Let me go, you…"
"Now you just wait a bloody minute!" he cut her off suddenly, in a firm tone that would not admit any reply.  "You will stay right here, and listen to what Blue and I have to say – even if I have to tie you down to force you to!"
"You wouldn't dare!" she challenged him, eyes glowing.
"Don't tempt me!" He pulled her to the sofa nearby and unceremoniously pushed her down on it. "Sit down!" he ordered her.  "And at least do us the courtesy of listening to us!"
She huffed, and straightened herself up into a sitting position, in a dignified fashion.  She glared at him, then her eyes shifted to Colonel Blue who was approaching – and then to White and Brown who were watching the scene with expressions of bemusement upon their faces. She was upset – at all of them.  But especially with Scarlet who was standing before her, staring at her with a severe expression.
"All right," she finally conceded, glaring up to him.  "I will listen to what you have to say…  But I give you exactly ten minutes to convince me that I shouldn't throw you out on your ear, Paul Metcalfe!"
Scarlet sighed deeply.  "That's all I'm asking for," he said, his voice calming down.  "But I won't do much of the talking."  He turned to Blue who was coming to stand by his side.  "Colonel Blue, if you please…?"
Blue nodded his assent, and Dianne turned her attention to him, interrogation fairly plain in her eyes.
"All right," Blue said, seating by her side.  "Well, here it is, Dianne. It all started five days ago…"
<![if !supportEmptyParas]> <![endif]>
<![if !vml]>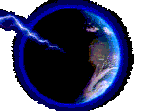 <![endif]>
<![if !supportEmptyParas]> <![endif]>
More than an hour later, Colonel Blue had finished his tale, and Dianne Simms had listened to it without interruption, gradually regaining her composure as the incredible truth was unravelled to her.  By the end of the story, she was now much calmer, and it was with some scepticism that she was looking at the four grave men surrounding her and watching for her every reaction.  Scarlet had kept quiet during all of Blue's story, not even trying to add his own comments, almost fearing that an intervention from him would once again set Dianne's fiery temper off against him.  He realised that he need not worry anymore, when, after what seemed like long minutes of silence following the end of the tale, she finally spoke:
"Do you really expect me to believe a story like that?"
This time, Scarlet answered:  "It's the truth, Dianne – at least, as far as I know.  I honestly don't see any reason for Colonel Blue to have lied to me."
She was still suspicious – but this time, not only towards himself, but towards Blue as well.  "I can think of a number of reasons," she retorted.  "What's to tell me that you are not all Mysterons, after all?  You reappearing when we all thought you were dead – the same for Colonel White…"
"Mysterons don't bring back from the grave people who are supposed to be long dead, Dianne," Colonel White remarked.
"True – as far as we know."
"You can test us with a Mysteron detector," Brown suggested, presenting his left arm to her.  "You can use mine."
Dianne lifted her hand, thrusting the suggestion aside.  "That won't be necessary.  Howard has instructions to check everyone coming in, for that eventuality.  I'm sure he carried out his orders as usual." 
"Indeed he did," Blue confirmed, with a faint smile.  "We had a devil of a time sneaking Scarlet inside – without him being tested by the detector.  Your butler still carries a taser, doesn't he?"
"Actually, he's a major-domo.  And yes, he always carries a taser…  One that packs enough power to kill a Mysteron on the spot."  She shook her head dismissively, and stared briefly straight at Scarlet, before avoiding his probing eyes once again, and looking down, hesitating.   "You have to admit, it's an unbelievable story…"
"Dianne, you were witness to so many more incredible things," Blue pointed out.  "Alien invaders, who kill and destroy, in order to recreate life – and objects – seemingly out of thin air.  You have seen the extent of the Mysterons' powers – how they can control inanimate objects over large distances – how they even appear to control the elements, to their own advantage. How they can hypnotise humans, and control their minds… How they can make people and things vanish into thin air, even transport things through space…   You have literally seen a man – who came back numerous times from death – healing from his wounds in a matter of hours, no matter how serious they appeared to be."
"Is it so difficult to believe that the same man had been thrown into space and time to land fifteen years in his own future?" White asked in turn.
"Through the Quantum Effect he was exposed to, when Futura City was destroyed?" she added musingly.  She looked at Blue.  "That's why you inquired about all that information… concerning the World Government's possible work on Quantum energy…"
"It is connected – somehow," Blue admitted.  "But right at this moment, it's not what's important.  Do you believe us?"
"I need some time to think about it," she answered, shaking her head. 
"Dianne, time is crucial…"
"Please."  Dianne stood on her feet, waving Blue's protests aside. He stood too, imitated by White.  "Give me a few moments to digest it all.  Maybe even a few hours.  This is a lot to accept all at once."
"Of course," Blue finally conceded.  "If you need it…"
"Thank you.  Make yourselves at home… If you need anything, ask Howard.  He'll take care of it.  I… we… will talk again during dinner."  She walked towards the door, her footing obviously a little unsteady.  "I'm going for a walk.  I need some fresh air."
"I'm going with you," Scarlet offered, moving in her direction.
"I would prefer to be alone."
"No offence – but I would prefer not to leave you alone," he insisted.  "You're not looking very well.  And I'm not taking 'no' for an answer."  He smiled gently.  "I'll just walk with you.  And I'll be as silent as the grave, if you want me to be."
"I do so wish you would stop using that expression."  But Dianne couldn't find any argument to stop him coming with her.  In fact, she didn't feel she had the strength anymore.  "Suit yourself," she murmured.  "But I might not be good company."   Dianne nodded her farewells to the others and left through the door, Scarlet following closely behind.
The three men standing in the room followed them with their eyes as they disappeared round the corner of a corridor. They heard both sets of steps fade away in the distance, and then exchanged concerned and somewhat embarrassed glances, before the silence that had installed itself into the room was broken by a deep sigh from Colonel White.  He slowly sat back down on the sofa.
"Well," he reflected, "it went… rather better than I would have thought.  Don't you think?"
"Do you reckon?"  a perplexed Brown mused. "I wonder if she'll warm to him…  She doesn't seem ready for that… I thought she would never listen to you, Colonel Blue."
"She just needed to vent some frustration," Blue said with a shrug.  "Once she had cooled down, she was all ears.  She's a reasonable woman, our Rhapsody.  She will warm to Scarlet again. And then they'll make up and there will be peace again."
"Might be a long wait," White said thoughtfully, chewing on his bottom lip. 
"You didn't seem that surprised to discover they had… a history between them, Colonel," Blue noted, looking curiously in White's direction.
The older man scoffed.  "Why would I have been surprised?  I knew even before Rhapsody resigned from Spectrum that she and Scarlet were… involved with each other.  Just like I knew you were involved with Symphony, well before you came clean to me and asked me permission to marry her."
"Mmm…"  Blue said with a nod.  "Was there anything you didn't know that went on around Cloudbase, then?"
"Not when it concerned my most valuable agents, no…"  White leaned forward on his seat, looking straight at Blue. "Now that this subject is cleared, will you remind me why we're here, exactly? I don't think you took the risk of leaving the safety of your Underground Base just to permit your friend to make up with his old girlfriend?"
"Hardly," Blue confirmed.  "We are to meet someone.  And it just happens that Dianne is our direct contact with that someone."
"And that's why you yourself came here?  You might have asked one of your subordinates to meet him."
Blue shook his head.  "This is something I have to discuss with him head on, or he won't let himself be convinced."  He smiled thinly.  "Not even by my wife.  I know him enough for that. A direct meeting is the best course of action in this case.  So, he insisted that I would come with the minimum of an… escort."
"I sense a trap," White said gloomily.
 "I agree with Colonel White," Brown added. "I don't trust him, and it's not as if he hasn't already deceived you in the past, Colonel Blue."
"Well, I'm relying on business sense… and his unique sense of honour," Blue replied. "He still lives by that.  So I don't think we have anything to fear from him.  That's why I accepted his conditions. So I only brought the lieutenant with me…and Scarlet and you, of course."
"You need us to meet him?"
"In a way.  If you agree, of course, sir. I believe he will be surprised to see the both of you…"
"Do we know him?"
"Oh yes…"
"But you won't tell me who it is?"
"No…  I'd rather keep it a surprise."
"Mmm…  The last surprise meeting you arranged resulted in Lady Dianne slapping her former lover."  White raised a brow. "All right, Colonel.  I'm curious. When will we meet this… interesting person?"
"Tonight, if all goes well.  After dinner, I believe."
"So we'll be waiting for a while then.  We might as well find a way to kill time – at least while we wait for our two… estranged love-birds to come back."
Blue nodded slowly, before smiling faintly. "If I know them, we might be waiting a long time for them indeed…"
  White grinned, understanding very well the implication of Blue's words. "How about a game of chess then, Colonel Blue?"
"Why not, Colonel White?"  I have to warn you though, that I've had a lot of practice in the last few years.  You might not find me as easy an opponent as I was in the past."
"We'll see about that…"  White replied with a sneer that reminded Lieutenant Brown of a tiger contemplating the prey he was about to devour.
Somehow, the young man had the definite feeling that his commander might be getting more than he bargained for…
<![if !supportEmptyParas]> <![endif]>
<![if !vml]>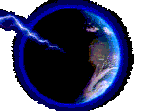 <![endif]>
<![if !supportEmptyParas]> <![endif]>
"It is lovely here."
Captain Scarlet and Lady Dianne Simms were walking side by side in the estate's garden and up until now, neither of them had exchanged a word for long minutes.  That gave plenty of time for Dianne to calm down considerably and to accept – to a certain degree – the news that she had just received… as well as this new situation.  Now unable to keep silent any longer, and seeing that she seemed much more at ease than previously, Scarlet was making an attempt to engage her in conversation – albeit by a rather innocent comment that he hoped wouldn't antagonise her.
She slowly nodded and sighed, looking all around her; she had to agree with his statement, as they strolled down the alley between the cherry trees that took them further away from the house.
"It is beautiful," she admitted.  "I hardly could believe it when Penny left it to me in her will.  I already had my father's mansion, but it's not nearly as pretty as it is here.  And this estate has… facilities that the other one couldn't offer."
"I couldn't believe that underground hangar, where the helijet that brought us here has been parked," Scarlet said   "I thought for a minute that Spectrum might have constructed it."
"No.  Don't you think that a construction team working on the Creighton-Ward estate to build an underground facility would have looked suspicious to the World Government – knowing my past affiliation with Spectrum?  It was already here when I moved in – it has been here for many years, I think.  And it really came in useful to have it."
"I bet."
"Whatever use Lady Penelope could have had for it is a mystery to me, however.  It probably had to do with FAB, and her job as a spy at some point."
"That could be," Scarlet mused.  "When did she… ah… pass away?"
"Ten years ago – in a plane crash.  She was still flying her own planes, you know."
"At her age?"
"I don't think you could ever tell Penny her age was an issue, for anything she set herself to do," Dianne said with a faint smile.  "Anyway, the cause of the crash was apparently due to a malfunction of the control panel. The plane exploded when it crashed… it was mercifully quick for her."
"I'm sorry."
"Don't be.  I'm sure it was the way she always wanted to go."
Scarlet nodded his understanding.  Silence followed for a while, then she spoke again:
"How do you find our time?"
He shrugged.  "You want the truth?  I hate it.  It's so… different from the world I'm accustomed to."
"You can't expect everything to remain the way it used to be," Dianne remarked.
"I know – but it would have been nice to come back and find out that the Mysterons had been defeated, or that at least a truce, if not a treaty, had been agreed on."
"Well, no… that didn't happen." 
"Instead, things went from bad to worse, with the World Government's new position on the Mysterons – I mean, 'new' to me.  And its position on Spectrum too.  I don't think I'll ever get used to the fact that Spectrum is now an outlawed organisation, and that it has to continue its operations underground to protect the world – against itself, it seems to me."
"It does look like darker times from those you knew, doesn't it?"
"I can't believe Roberts could have turned so drastically against Spectrum," Scarlet continued.  "I thought he was an ally.  Before the Futura incident, before I… disappeared… he still seemed to be."
"I know.  It was only shortly after the bombing of Futura City that he started his attacks on Spectrum."
"So Blue told me."
"That was rather unexpected, from him.  It took Colonel White by surprise. He, too, believed Roberts to be an ally."
"I guess everyone changes – in view of what Fate throws at them.  You all have. And I don't mean physically."
"Not you.  You didn't change," Dianne pointed out.
"No," Scarlet murmured, lowering his gaze.  "Don't forget, I came straight from the past, jumping fifteen years, without any stop in the middle. At the moment, I'm still a stranger from another time, stuck in this one.   And I'm not quite sure yet, what and where my place is exactly."
"You just need time to find that out."
Scarlet shook his head.  "Well, that's just the problem.  Things have been moving so fast since I arrived, that time seems to be a luxury that I can't afford."  He stopped by a large oak tree, and leaned against it, looking down.  He started shovelling the ground with the tip of his left foot, almost in a distracted way.  Dianne stopped by his side, wondering what could be on his mind now. He finally spoke: "You see, I was kind of hoping that you might help me… settle in?"
The look Dianne gave him was one of helpless surprise.  "Oh, Paul…"  She sighed and leaned by his side, against the tree, but didn't look at him. "I'm not sure if rekindling our relationship would be a good idea."
"I hurt you that much?" he asked gently, raising his eyes from the ground to look at her.
"It's not that…"  She hesitated, and then sighed again.  "As you said yourself, we all changed – except you.  I didn't escape that."
"I can understand your feelings for me have changed," he mused.  "It's been so long for you – even if for me, it still seems like yesterday."  He paused.  "And there is Richard Fraser now."
She exhaled noisily.  "Rick… well, that's another story."
"I reckon."  He turned towards her, and leaned his shoulder against the tree, to have a better view of her.  "Let me see if I've got this straight.  From what I've been able to observe so far, you're seeing Richard Fraser, who obviously ignores you being in cahoots with Spectrum.  Are you spying on him for Spectrum?"
 "Rick is a dear old friend," Dianne said.  "He's kind, gentle, and very attentive. He trusts me, and I know he likes me – well, more than likes, I believe.  His feelings might run deeper than that. And I can't help feeling like filth, using him the way I do."  She turned to Scarlet to stare at him with an unwavering resolve manifest in her clear blue eyes.  "But he does have some information that is useful to Spectrum," she admitted.  "So whenever he 'allows' – unwittingly of course – that information to leak to me…"
"You pass it on to Spectrum," Scarlet mused.  "Mmm…  I didn't expect Rick to be the kind of man to share State secrets on the pillow."
"That sounds terrible, the way you are saying it," she murmured.
"You don't love him."
"We share good moments…"
"You don't love him."  Scarlet's tone was firmer this time.  "If you did, you wouldn't do that to him. Or to yourself."
"I told you I wasn't very proud of what I was doing.  But one has to serve to the best of his – or her – capacity.  As you said, to protect the world, even despite itself. I'm sorry – really sorry – that you had to learn about it this way."
"And playing Mata Hari is your way of serving now?"  Scarlet shook his head.  "How can Adam ask you to do this? To spy on Rick for Spectrum?"
"I'm actually more than just a 'spy', Paul.  I'm Head of Intelligence for Spectrum in England – and in all of Western Europe.  And concerning Rick, Adam didn't ask anything.  Seeing that I already had contacts with Rick, and that it provided me with the possibility of acquiring much needed information, I volunteered."
"Adam didn't try to stop you from doing it, did he?" Scarlet asked between clenched teeth.
"Don't be angry at him.  He did, at the beginning.  But he couldn't make me change my mind.  I made him realise it was too good an opportunity for him to pass up."
Scarlet grunted.  He kept silent from a minute, looking at her straight in the eyes.
"I don't think you love Rick Fraser," he said again.
"I appreciate him."
"But do you love him? I have yet to hear you say the words."
"Paul, please…"  Dianne tried to turn and step away from him.  He stopped her and noticed how she shivered under his touch.  "I still do not think it's a good idea for us to get back together…"
"Dianne… I might not like what you do to 'serve the cause', as you say.  Neither do I like the fact that you… sleep with Richard Fraser – of all people – without really being in love with him. But do you think I will think any less of you?  I admire your determination – even if it scares the living daylights out of me."
"Scares you?"  Dianne asked in puzzlement.
"Don't you get it?  I'm afraid for you, Dianne."  Scarlet came closer to her and reached over to gently stroke her cheek.  "This is a very dangerous game you play. You don't know when it might backfire on you.  And if it should ever happen… I might not be there to protect you."
"Paul…" she said, lowering her eyes.
"I don't love you any less than I did before," Scarlet murmured.  "For me, it's still only days since last I saw you.  But you are so distant now, so inaccessible, that it does seem to me it's been such a long time.  I miss the woman I love so much…"
"It's been a long time for me too," Dianne admitted, her voice almost cracking.  She finally raised her head, and he could see the tears brimming in her eyes, as she looked straight up at him.  Her lips trembled.  "I did miss you too…" she whispered
Scarlet slowly leaned towards her, and gently brushed her lips with his own.  For a second, she responded shyly, as if she dared not further let go of her true feelings.  Then, as Scarlet took her in his arms and drew her slender body against his, she let go of all her reserve, and threw her own arms around his neck to exchange with him the kind of passionate kiss she had thought she had all but forgotten about…
They stood there, in that loving embrace beside the oak tree, for long minutes, before slowly walking back to the mansion, hand in hand.
<![if !supportEmptyParas]> <![endif]>
<![if !vml]>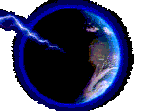 <![endif]>