Chapter 3 – The Ghost of Cloudbase
<![if !supportEmptyParas]> <![endif]>
Colonel White had established his 'camp' inside what was left of a second lieutenants' room – in a section of Cloudbase's main body which had withstood the force of the crash, years ago, and which had not been damaged by flames or smoke at the time.  All the electronic systems were, of course, defective, as they were in the rest of the wrecked base.  That meant the sliding doors weren't working anymore either, so a blanket had been hung in the opening.  Not only did it prevent any heat from escaping, it also prevented the winds that often twirled around the destroyed corridors of Cloudbase from entering.
White had successfully fixed a small electrical system within the confines of his habitat, using a small emergency generator and whatever tools and equipment he had been able to retrieve during his multiple scavenger hunts inside Cloudbase.  He could pump plenty of fuel from the only container that had not been destroyed and had not exploded years ago during the crash – and he had torn as many solar panels from the base's hull as he could, in order to collect energy from the sun whenever the weather permitted. He had lighting, and enough heat not to suffer from the cold.
Food was rationed – that is, whatever White could keep for many years without fearing any danger to his health whenever it would be consumed.  As for the rest, he hunted down whatever prey was roaming alive in the area – which, he admitted to the younger men he had invited to share his meal with him, was not that much.
While Colonel White was preparing tea for his hosts, on the small survival kit that permitted him to cook his meals, Scarlet looked around, and marvelled at the assortment of electronic devices that were stacked up in the room.   Connected to the generator installed by White, was the equipment that obviously permitted him to keep a close check on the area.  There was a makeshift radar screen on a table, next to a monitor which was showing the very place where Brown had been so efficiently netted.  Indicator lights, made with whatever bulbs were found around, were lined on the wall, right above that monitor.  On the other wall, just above the only bunk left of the four that had occupied the room in the time when Cloudbase was operational, there were rows of weapons of all kind. Obviously taken from the base armoury, Scarlet mused.  Probably those are the weapons that survived the crash, fifteen years ago.
With the tea ready, the three men sat around the heat generator, and drank the warm beverage, eating ration biscuits.  Brown grimaced, making no effort to hide his distaste.  Not only did he have a profound dislike of tea, but this one had a strange taste to it, and the biscuits were obviously stale.  Scarlet, also noticing the taste, shrugged inwardly, and continued to drink and eat, without mentioning anything.  Only White seemed to savour his tea and biscuits, as if they were the most delicious repast he had ever taken.
While they were all eating – with different degrees of enjoyment – Scarlet related his story to White – with Brown adding various details to it, and explaining much of what he was allowed to say to the older man.  White, of course, sensed that he wasn't completely trusted – by either of them – but he didn't seem to mind, as obviously, he didn't trust them that entirely either.    He was simply waiting to hear all of what they had to say before deciding what he could believe of their tale.
His frown had deepened as Scarlet's story unravelled, and by the end of it, many minutes later, his eyes had completely disappeared under his now bushy eyebrows.   Aside from that, however, there didn't seem to be that much surprise registering on his face.
"I stand corrected.  This is indeed an interesting story…"  White put down his empty cup.  "A remarkable one, even."
Scarlet looked at him in perplexity.  "You don't seem as surprised as I would have expected you to be. You don't believe me?"
White shrugged.  "When you were involved, I came to expect anything, Scarlet.  Even the unexpected.  And," he said with a sigh, as he stood on his feet, "I have heard of Professor Barnard's theory of the Quantum Effect – and what it might do. Living out here all on my own, and considering the events that happened in Futura City – I became somewhat interested in the subject, and read whatever I could find about it, that was not destroyed in the databank.  More biscuits?"
"Er… no thank you," Scarlet answered as the old man went to the nearby counter to fetch a new packet.  Brown shook his head vehemently.  White looked directly at the younger man as he came back to his seat.
"They are not poisoned, you know," he told him.  "Or I would've been dead long before now…" He opened the packet and started eating a biscuit.
"Maybe your stomach has grown accustomed to them, sir," Scarlet suggested carefully, before Brown could make an incensed remark.  "Lieutenant Brown's belly might be… too delicate for them."
White shrugged again, eating the rest of the biscuit.  "Anyway," he continued, "I know that Professor Barnard's theory – or rather 'theories' – were never truly verified for their accuracy.  But I'm guessing that if anyone could bring the proof of those theories – and survive the jump in time he described…  it would be you, Scarlet, with your unique metabolism."  He took another biscuit and devoured it.  "After all," he said with his mouth full, "all the required conditions were met for the… 'experiment' to succeed, when Futura City was bombed."
Scarlet raised a brow.  "You obviously have less trouble than I did believing it, when I was told about it," he noted.
"You had trouble believing in your own invulnerability, when you were first told about that," White reminded him.  "Years ago…"
"Indeed," Scarlet mused.  "What about you, sir?  What is your story? How did you survive Cloudbase's crash – and why did you stay here all these years?"
"How did I survive?"  White marked a pause, swallowing what was left of his last biscuit.  He looked into empty space, without answering right away.  "Damned if I know exactly.  I felt for sure that the crash would kill me.  I guess some of your own luck rubbed off on me at some point…"  He glanced at Brown.  "And I know I'm not a Mysteron reconstruct, Lieutenant Brown."
"Don't worry," Brown answered rather sourly.  "I already double-checked that with my Mysteron detector."  He pointed to his bracelet of instruments, before nodding in Scarlet's direction.  "Even after the Captain assured me you were clean…"
"It's good to see Spectrum is still using efficient officers," White deadpanned.  "Even when they seem to be fairly young…"
"I may be young by your standards, Colonel," Brown replied a little defiantly, "but I can assure you – I have plenty of experience."
"Experience in what exactly?  You look hardly old enough to drive…"
"That's hardly fair, Colonel…"
 "Chip," Scarlet called in a calming tone.  Instantly, the younger man grew quiet, biting down the rest of his reply.  "Sir," Scarlet continued, addressing White, "the Cloudbase crash?  What happened?"
"The crash…  Well, as you can see for yourself, it destroyed the base without any hope of it being repaired.  I was at the helm, manning one of the wheels.  The other wheel was set on auto-pilot.  When the base crashed, I was tossed around the room like a rag doll.  I must have hit my head somewhere, because I don't remember much of what happened next, except that I saw fire erupt from various parts of Cloudbase on the screens.  When I came to, hours… maybe even days later… I was lying in the snow.  I had a concussion, a broken leg, a few cracked ribs, a dislocated shoulder, and cuts and bumps everywhere on my body.   But I was definitely alive."
"And you obviously survived after that," Scarlet mused.
White nodded.  "Putting my shoulder and my leg right wasn't the toughest thing to do – but Hell, did that hurt…  After that, I found a proper shelter, within the wreck of Cloudbase.  Then I searched for whatever I needed to take care of my wounds and survive in this environment, and nurse myself back to health.  It took a long time…  But I somehow made it."
"You've always been a survivor," Scarlet said with a faint, admiring smile.
"Once I was able to walk around with relative ease, I set up camp in this room, using whatever I could lay my hands on that would be useful to me, and prepared myself for a long stay…  At least, until I would be strong enough to make it back to civilisation on my own."
"Wait," Brown interrupted suddenly.  "With all the stuff you found around – those electronic devices, those weapons – you mean to tell us you didn't find any communication device that you would use to call for help?"
"And whom would have I called?" White asked pointedly.  "I had refused a direct order from the World President to surrender Cloudbase – and I did so without mincing my words, I have to say.  I had ordered my own people to go into hiding, and crashed the base.  To all intents and purposes, I was considered a traitor to the World Government.  What kind of fate do you think would have befallen me, if my calls for help had attracted the unwanted attention of those I had supposedly betrayed?"
Brown hesitated.  "Good point," he finally conceded. "But… you didn't leave this place."
"Well observed, Lieutenant."
"Why?" Scarlet asked with a frown.  "Why did you stay?"
White chewed on his lip, thoughtfully.  He hesitated, looking squarely at the two younger men.  He sighed deeply.  "To be truthful, I was about ready to leave the wreckage," he admitted, "and make it back to civilisation on foot.  I did find a radio, which permitted me to intercept communications which obviously came from nearby.  Somewhere beyond this valley, beyond those mountains, there were people…  I simply needed to find these people, and then I'd be able to leave this place – to leave Cloudbase behind me – and maybe… go back home."
"What happened?" Scarlet asked softly.
Colonel White's expression darkened.  "They came," he said in a low tone.
"They?" Scarlet repeated in puzzlement.
"Mysteron agents," White specified, his voice dropping an octave, as he went pensive. Both Brown and Scarlet straightened up on their seats, and exchanged a concerned glance.  White continued, "At first, I thought they were an expedition, sent by the World Government.  Some of them wore WAAF winter uniforms.  They approached the crash site, and started rummaging around… looking for something."  He gestured around.  "As you can see, Cloudbase was not entirely destroyed.  There was still… equipment… devices… that could be retrieved from it.  I managed to destroy most of the files, before the crash, giving a copy to Lieutenant Green for safekeeping, but there was still a risk that certain files might still be retrieved and used.  Besides, Cloudbase was built with very advanced technology that must not fall into the wrong hands. I came to the realisation at that moment… that I couldn't leave Cloudbase, and abandon it to scavengers."
"But you said they wore WAAF uniforms," Scarlet remarked.
"Yes – agents of the same government to whom I had refused to surrender Cloudbase," White said coldly.  "As long as Roberts was in office, I wasn't going to hand him Spectrum's crown technological jewel.  Beside, they were not from the WAAF."
"Yes, you said they were Mysteron agents," Brown remarked.  "Are you sure?  Did you have a Mysteron detector?"
"Did you think I had time to check them in the heat of the battle?  When you shoot someone and you see him getting back on his feet five minutes later, as if he didn't have a half dozen bullets in his chest, and shouting 'the Mysterons will get their revenge', what are you liable to think, Lieutenant?"
"That he is a Mysteron," Scarlet admitted.
"That's what happened.  My first move was to approach those men cautiously… but as soon as they saw me, they started firing and I returned fire.  I was lucky to get out of that alive, with no more than a few scratches."
"What happened to them?" Brown asked.
"I killed them, of course."  White pointed to the monitor screen behind him.  "There were five WAAF officers, and three sherpas.  You saw what's left of them when you arrived here."
"Those skulls planted in front of Cloudbase?" Brown asked incredulously.
"I didn't have a Mysteron gun – so to make sure they wouldn't come back from the dead and attack me again, I burned them, after I shot them – and as an added precaution, I cut their heads off…  I reckoned if it worked for vampires in folklore, it would surely work for Mysteron agents."
"That's why you decided to stay here," Scarlet said thoughtfully.  "To protect Cloudbase from further incursions."
White nodded.  "I planted the skulls of those Mysteron agents over there as a warning to whoever might approach…  And there were people who approached this location, and came close to finding Cloudbase or even actually found it.  Many expeditions over the years.  I managed to scare some of them off.  The others…"  He let the sentence hang.
"You killed them?" Brown said, lifting a disbelieving brow.  "But surely, they didn't all deserve…"
"They were warned, lad, by the example of what would happen to them if they chose to move any closer," White said icily.  "And as far as I was concerned, when they decided to ignore that warning, I was free to do what was needed to stop them from approaching any closer to Cloudbase – or even to leave and report that they had seen where it was.  Besides, be assured that all who came had an ulterior motive."
"They couldn't all be Mysterons…"
"I checked most of them out with the only Mysteron detector I had. Some of them were Mysteron agents.  Others were World Government agents… and others were unscrupulous sherpas who had guided those men here and who would do to me worse than what you think I did to that first expedition – if there was money to be made from it."
 "You blew up our chopper…"
"With my last rocket, yes.  As far as I knew, you also came to take something out of Cloudbase. Two weeks ago, I had to fight off another expedition – There was one survivor who ran away from here as if he had encountered the devil himself.  I imagined your helijet was the next expedition – coming fully prepared after this man's report – if he had made it back to civilisation alive, of course.  Believe me, son, I had every reason to be suspicious.  No-one comes here to pick daisies…"
"You are mad…"
"Lieutenant," Scarlet started warningly.
But White raised a hand to stop him from intervening.  He still could fight his own battles.  "No.  I was merely doing my duty, boy.  I couldn't know you were Spectrum – that helijet was unmarked – with good reason, I believe. Maybe I would have shot it down anyway, if I had known it was Spectrum.  From what I heard from the radio, Spectrum agents are wanted by the authority not only for treason, but for acts of terrorism."
"Those are damned lies!" Brown said between his teeth.  "We are no terrorists."
White glared at him coldly.  "And how can I be so sure of that?" he demanded.  "How can I be sure that you might be my allies – or yet another group wanting to take from Cloudbase whatever technology you need for some nefarious purpose?"
"Colonel…"  White turned to Scarlet, who had kept his composure during the altercation between his two companions.  The English captain looked levelly into his compatriot's livid face.  "You know me.  Would you believe I would ally myself with terrorists?"
"On your own admittance, you only have been with them a while, since your… arrival."
"Yes, but I've seen their set-up.  And what they told me is quite in accordance with what you've told me of the end of Cloudbase."  Scarlet put a reassuring hand on White's shoulder.  "And Blue is in charge of this Spectrum."
"So I've heard…"  White grew calmer; but his eyes were still set on Brown, in a suspicious way.  "You have yet to tell me why you came here."
"It's true we want something from Cloudbase," Scarlet admitted.
He felt White tensing under his fingers.  "Of course – otherwise you wouldn't be here.  What is it you're looking for?"
"I believe it might be the same thing that those World Government expeditions wanted to find.  Something called the Quantum Transmitter."  White's face remained without reaction.  "Colonel Blue told me that aside from the one which served as detonator when Futura City was destroyed; there remained one last prototype, which had been brought to Cloudbase, prior to the crash."
"Yes, that is true. For safe-keeping. What do you want with it?  Planning a return to your time, maybe?"
Scarlet frowned in curiousity.  "What do you mean exactly?" 
White shrugged.  "One of the latest theories I came across in the databank mentioned a possibility of harnessing the Quantum energy to actually be able to travel efficiently in time… And I mean, a controlled trip.  Not doing it by accident, like you seemed to have done yourself.  Perhaps it would be possible, with the proper technology, to travel back in time."
"According to Captain Green, the trip can only be performed forwards," Brown remarked.  'Going back' is impossible, at the moment."
"'At the moment'…  But who knows, perhaps somewhere – somewhen – someone is actually planning to make it work – and eventually put the theory into use. If I were you, I would start to seriously consider looking into that option, Scarlet."
"Well, it would surprise me if that's the actual reason Colonel Blue wants the Transmitter," Scarlet replied, all the while wondering if Colonel White was serious or only talking in jest.  "Or the World Government for that matter."
"Did he tell you why the World Government might want it?"
"No… only that he had just found out recently that they wanted it, that he believed it must be for an important reason – and that he would not wait any longer to find out exactly how important it might be."
"Sounds rather ominous."  White glanced in Brown's direction.  The younger man was keeping silent.  "And what about you, Lieutenant?  What do you know about this that we don't?"
"What makes you think I know anything?"  Brown asked suspiciously.
"You were very quiet, the whole time Captain Scarlet and I were talking about it.  Which makes me think you might have something on your mind."
Brown shook his head. "Even if it was the case… and I'm not saying it is… I'm not allowed to say anything…"  He caught sight of Scarlet glaring at him with a reproachful look.  "…sir," he added, almost despite himself.
White nodded slowly, before addressing Scarlet.  "It would seem your 'old friend' doesn't trust you entirely, Captain."
"Considering the circumstances, sir, I can't say I blame him…"  Scarlet discreetly rubbed the bracelet he was wearing on his left wrist. He didn't know if Brown knew about the bomb in it – probably, he thought, and he might even have the detonator, with the instructions to use it if he feels any need for it. He wasn't going to ask him directly, though.  At the moment, the young man was still rather edgy – not only towards Scarlet, but towards White as well.  He really had issues with trusting people.
He's not called 'Chip' for nothing…
A beeping sound suddenly resonated from behind him.  White instantly was on his feet, moving with a speed and swiftness that were rather surprising for a man of his age.  Both Scarlet and Brown looked on as he moved toward the radar screen on the table.
"What is that sound?" Scarlet asked.
"Radar alert," White answered gruffly, as both Scarlet and Brown stood up to approach.  "There's an aircraft approaching Cloudbase's position."  He pointed to the screen, where there was a luminous point bleeping, almost dead centre.  "Too slow to be a jet.  It's probably a helicopter."
"That's how you knew we were here," Brown noted. "Through that radar."
Scarlet nodded.  "Cloudbase was equipped with the best scanning systems in the world.  We might have escaped the Asian Republic radars on our way here, but we obviously didn't escape this one…"
"They'll be here shortly," White commented, analysing what the screen was telling him.  Another beeping sound made him raise his head.  One of the many indicators on his walls was now blinking steadily.  "Correction, they are already here."  He walked to his computer screen.  "That's the perimeter alert," he explained.  "Someone is approaching Cloudbase and has tripped one of the alarms I set around the place…  That's also how I knew exactly where you were when you came on foot."  He typed a command on the keyboard below the monitor.  "Looks like someone's coming almost the same way you took.  Was there anyone else with you?"  It was almost an accusation.  But Scarlet shook his head.
"Only the two of us," he answered.  "They might have followed our footprints – if the winds have not erased them completely."
"Whoever they are, they are probably with that helicopter your radar picked up," Brown remarked.
The image on the screen changed and another part of the area surrounding Cloudbase was shown.    Six men in brown uniforms were advancing on the ground, very carefully, guns at the ready.  White grunted.
"Asian Republic soldiers," he said between his teeth.
"Probably, that rocket you launched earlier which destroyed our chopper has alerted them," Brown noted.  "The explosion was big enough to be noticed."
"Or maybe you didn't escape all their radar screens as you thought earlier," White replied.
"Either way, these men have been sent to investigate," Scarlet concluded.
White shook his head.  "They've arrived a little too soon after the events for my taste," he mumbled.  "They were probably already in the area."
"On routine patrol, surely…"
"What is there to patrol about in this area, Lieutenant?  Believe me, I've been living here long enough to know that there's nothing of interest for the military to check.  The conditions around here are too harsh for any settlements – and apart from a few bandits, hiding from the authorities…" 
"If you're saying the Asian Republic would send soldiers around to look for Cloudbase – why would they?" Brown asked.  "Their government mainly ignores Spectrum's activities…"
"Maybe as a favour to the World Government? In a gesture to try to patch things up between the two of them?  I've learned through the radio that the relationship is rather strained at the moment."
"Captain Grey did mention something about that," Scarlet concurred.
"Perhaps," Brown admitted, pensively.
White was flicking the screen, going through the various cameras he had installed in and around Cloudbase.  The men they had seen previously were not the only ones; there were others, in various locations around the base, searching through the wreckage.  
"How many did you count?" he asked his two companions.
"Fifteen so far," Scarlet answered. "Too many to imagine they won't find us eventually – especially if they continue to search the wrecks." 
On the screen on which White had stopped, they saw one of the men suddenly snatched by the foot by a concealed noose, which took him high into the air – in a similar way to that which had trapped Brown earlier.  The young man snorted.
"My traps might buy us some time," Colonel White said with satisfaction, as he turned around and took an automatic rifle from the wall behind him.
"Some time to do what?"  Brown inquired.
"I knew this day would come," White explained, unhooking a clip of ammunition as well and arming the weapon.  "The day when the odds will be too high and I will have no other choice but to destroy Cloudbase entirely.  I haven't done it before, because I was concerned that such an explosion would attract unwanted attention…  But now, that's a moot point, it seems."  He presented the gun to Brown.  "Since you are here, you might as well make yourself useful."
"You want me to shoot at soldiers from the Asian Republic?"  Brown asked with a frown.
"How different are they from the WAAF or the WGPC?" White asked.  "If I believe the news, Spectrum doesn't hesitate to exchange fire with them…  Unless you're going to tell me those are lies as well?"
"No… that did happen.  But not by our choice, Colonel, and only to defend ourselves.  And only because we were unable to avoid it."
"I am sure." White shoved the gun into the young man's arms.  "Consider that we have no choice now either.  Besides," he added in an undertone, "I have the feeling that these men might not be who they appear to be."
"Mysterons?"  Scarlet said, lifting a brow.
"So far, most of my 'visitors' have been."
"This is ludicrous," Brown said vehemently.  "Why would the Mysterons come here in the first place? You haven't told us that, Colonel."
"I've been asking myself the same question from years, but quite frankly, right now might not be the time to try to find the answer."
"The Quantum Transmitter," Scarlet then suggested. "They could be after it themselves…"
"Like the World Government?" Brown said with a frown.
"It is a possibility."
"But…"
"We're wasting time, men."  White pointed to the bracelets both Scarlet and Brown were wearing.  "Those are certainly more practical to carry around than my own detector.  Feel free to check if these men are Mysterons or not if you want, before making your decision.  But I have a feeling that they wouldn't let you come close enough to use them."
"I have quite the same feeling," Scarlet commented. 
"So – are you with me or not?"
Scarlet took the rifle that White was handing him and checked the ammunition. "Always, Colonel."  He glanced in Brown's direction, and White did the same.   The younger man remained silent.
"Lieutenant?" White asked.
"All right," Brown grumbled under his breath.  "But only because these men's presence might interfere with our mission."  He glared at Scarlet.  "You do remember we have a mission, don't you, Captain?"
Scarlet only took a few seconds to give it some thought, before addressing White again:  "He's right, Colonel. We did come for the Quantum Transmitter ourselves."
White shrugged dismissively.  "All right.  If it is so important to you…  But you will have to fetch it yourself – that is, if it's not been destroyed by the crash."
"Where is it?"
"The last time I heard of it – years ago before the crash – it was in the R and D Department."
"Bottom level, starboard of the Control Tower."
"That section has been nearly completely crushed under Cloudbase's own weight.  If you find anything intact there… you'll be lucky."  White chuckled despite himself.  "Imagine so many people possibly looking – and dying – for something which doesn't exist anymore."
"I'll go get the Transmitter," Brown proposed.
"You don't know the base," Scarlet pointed out.  "The colonel and I do."
"And I do know the ground which our… opponents are walking on," White added, looking at the screen, where he could see the men fanning out to explore the wreckage.  "We'd better move fast, or we won't have time to do anything."  He turned to the two men.  "You get the Transmitter, Scarlet.  Brown will come with me.  I've already placed charges around Cloudbase, but I didn't have the mechanism to set remote timers.  We'll have to do it by hand and then get the Hell out of here before everything goes up in smoke."
"We can call Spectrum and they'll come to fetch us," Brown said.  "Since we don't have any means of transportation to leave anymore."
White rolled his eyes.  "You're an unforgiving kind, aren't you, Lieutenant?"  White remarked coolly.  He took a communication device from the top of his desk.  "I'll need your radio frequency to keep in contact with you."
"I think we'd better not use communicators," Brown intervened.  "We don't know what frequency these soldiers use for their own radios, so we might accidentally stumble on it…  Besides, the Asian Republic Army has advanced technology to intercept radio communications – however protected they might be.  It's too big a risk to take."
"You're right," White admitted, after listening to Brown's argument with interest.  "For once…"
"I get better," Brown grinned mischievously.  "I have a remote that can be used for your bomb."  Scarlet's ears pricked up at the announcement, but he said nothing.  "If it can be useful to you…" Brown continued.
White looked impressed. "Well, it can be handy, yes.  Thank you for the offer, Lieutenant."
"We'd better set up a rendezvous point, then," Scarlet suggested. "How much time can you give me, before you blow it all up?"
"I calculate forty-five minutes to set timers in strategic charges. When they detonate, they will set the other charges off as well.  That's as long as we'll be able to play hide and seek with these men before they catch us. Longer than that, we won't be able to avoid confrontation."
"Will we be able to get far enough away in forty-five minutes?" Brown asked in concern.  "An explosion in this narrow valley could start an avalanche that could engulf Cloudbase…"
"I'm counting on it," White retorted.
"… And us at the same time," Brown finished.
"We'll have to make do with the time we have."
Scarlet nodded, before turning to Brown.  "Use our most secure frequency to contact the Sea Turtle," he instructed.  "Make it an encrypted message to reduce the risks of being picked up. Tell them to send us the second helijet for pickup, as soon as possible."
"S.I.G.", Brown answered.
"I know a cave in which we can establish camp, while waiting for them," White continued. "It's near the entrance of the valley, and it goes right through the mountain, to the other side where they'll be able to pick us up.  Once inside that cave, we'll be safe from any avalanche, Lieutenant."
"Right.  If it doesn't collapse on top of us…"
"The cave'll be perfect," Scarlet interrupted before White could give Brown a piece of his mind.  "Because I don't expect the craft to arrive before a day or two."  Scarlet moved towards the exit.  "We'll rendezvous by the entrance of the valley," he said.  "That would be far enough away to avoid being hit by the explosion, I believe?"
"Agreed. Be careful over there, Scarlet.  The place is quite a mess."
"I'll be as careful as I can, Colonel."
"I'll believe that the day pigs fly."  Scarlet smiled despite himself at hearing the doubt in his former commander's voice.  He was about to get out when he heard the old man call him again.  "Uh… Paul?"
Scarlet stopped in his tracks and turned around.  White gave him an encouraging thumbs-up.  "It's good to see you back in action."
"The same here, sir," Scarlet answered with a smile. "Please, while I'm away, do try not to kill each other, the pair of you."
And he disappeared behind the blanket. 
"We'd better get a move on, too," White said, walking to the door in turn, Brown on his heels.
<![if !supportEmptyParas]> <![endif]>
<![if !vml]>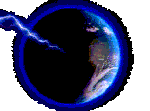 <![endif]>
Chapter 4 –  Heat of Battle
<![if !supportEmptyParas]> <![endif]>
Colonel White had not lied.  The way to what was left of the Research and Development Centre was indeed a mess. It was across the large rip – where Cloudbase had obviously suffered the most damage from the crash, and Scarlet was barely able to recognise it from the base he knew so well. The walls that were still standing were dangerously distorted, blackened by smoke, and covered with an ice and snow layer many inches thick.  Most of the corridors and rooms in this part were either destroyed or blocked by debris, and in some places, Scarlet barely had the space to squeeze through, in order to continue his advance.  Snow had penetrated through various openings, and was all over the place, while ice had rendered the floor very slippery. 
It took Scarlet the better part of twenty minutes, just to reach R and D – or rather, what was left of it.  
The room was in total chaos – barely holding together at all.  Part of the upper decks had fallen straight into it – Scarlet thought he recognised the varnished floor from the gymnasium - which had been three levels up – with equipment scattered all around, broken and twisted. 
There was barely space to walk in the room, and after having lost precious minutes in searching for what he was looking for – checking under and behind various heaps of wreckage, Scarlet was despairing of ever finding it – let alone in one piece.  He stopped in the middle of the destroyed room and looked around, thinking.
It's probably gone, he reflected with a grunt.  Destroyed by the crash, most certainly.  Colonel White was right.  People died needlessly for a piece of junk…
He checked his watch.  If he wanted to make the deadline and meet the others before Cloudbase was destroyed, he had to leave now – in fact, he should have left five minutes ago.  With a sense of defeat, he turned around to go.
When suddenly, he saw something.
The R and D safe was lying there, trapped under part of the fallen ceiling – just beneath the varnished floor of the gymnasium.  It was half-crushed, and the door had burst open under the shock but was still held by one hinge.
Scarlet remembered that the Quantum Transmitter had been given to Spectrum for safe-keeping – so what better place to keep the thing, than in the safe itself?
Scarlet walked over to it and crouched under the destroyed ceiling and floor.  The safe was within reach, and so he pulled on the door handle, with all of his strength.  He had all the trouble in the world to successfully open the door completely.  He peered inside the safe.  It was too dark for him to see beyond the opening, so he extended his hand inside and rummaged blindly.
His fingers touched something small.  Like a box, the size of a medium-sized television remote control. He closed his hand on it and holding his breath, pulled it back out of the safe, at the same time crawling out from under the floor.
When he finally was able to stand, Scarlet opened his hand and looked at the object he had taken from the safe.  He exhaled loudly.
It was indeed the Quantum Transmitter – he recognised it from the picture that had been shown to him, before his mission onboard the Goliath II.  It was handheld size, made of plastic and metal, and covered with electronic chips, with a yellow screen surmounting a digital pad…
Except it was damaged, and so didn't look quite like what Scarlet knew of the Quantum Transmitter.
A dark, lightbulb-like component, which originally should have been screwed on top of the device, was missing, and Scarlet could see a sharp edge where it used to be.  The box was barely holding together, and electronic bits seemed to be missing from within it.  The yellow screen was split in two, one half gone, and ice had entered under the digital pad.
It's useless, Scarlet told himself, looking bitterly at the device in his hand.  This thing will never work again.
Nonetheless, he put the Quantum Transmitter into his rucksack – maybe, he thought, Spectrum's scientists would be able to make something of it, when they examined it… 
He looked at his watch again.  I'd better step on it.  I'm already late as it is… He started making his way back out, the way he entered through the wreckage. 
He certainly didn't want to be buried alive, under tons of rocks and debris, when Cloudbase was destroyed…
<![if !supportEmptyParas]> <![endif]>
<![if !vml]>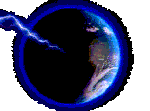 <![endif]>
<![if !supportEmptyParas]> <![endif]>
Following their own schedule, Colonel White and Lieutenant Brown, after separating to install the timers on the already set charges, met once more, outside Cloudbase, just at the entrance of what had been, in its time, one of the recreational rooms of the base.  White actually jumped in surprise when the young man suddenly arrived at a run behind him, and he turned around, his gun at the ready.  Brown stopped in his tracks and put up his hands in a defensive way; before he could say anything, White put a finger to his own lips and motioned Brown to approach cautiously.  When the young man crouched beside him, White pointed through a rip on the wall, towards a group of three Asian Republic soldiers walking amidst the wreckage.
"Have you placed your timers?" the colonel asked in a whisper.
"Yeah – following your instructions – and your carefully drawn plan. You did the same?"
White nodded in silence.
"What were you in another life, Colonel?  An explosives expert?"
"An admiral in the World Navy.  Why the stupid questions?"
"I was just wondering where you had learned to set up explosives like that.  I will admit, I was quite impressed by the way those charges were set all around the place.  The way it is, Cloudbase will surely be completely destroyed by the blast."
"Yes, well… one can only hope so," White muttered.  "Have you set the remote to the right frequency?"
"Yes, I have."  Brown said, presenting the remote to White.  "If we need to set off the explosion before time… we just push the button.  But I do hope we won't be doing that.  We are cutting it short enough as it is right now."  He consulted his watch.  "Fifteen minutes. About time we went.  And no trace of Captain Scarlet."
"I wouldn't worry about Scarlet if I were you.  He knows very well how to take care of himself.  And he did say he would meet us at the entrance of the valley."
"So you suggest we go without him, then?"
"He suggested it.  Not me.  He knows what he's doing.  Did you call for our pickup?"  Brown answered with a slow and silent nod, much like White had done before.  Colonel White slowly rose to his feet.  "Come on, then.  Our 'visitors' are far away enough now.  Let's make a run for it."
They left their hiding place and carefully took a few steps into the open.
Suddenly, out of nowhere, four soldiers in brown uniform appeared, surrounding them, their rifles raised.
"HOLD! Do not move!"
The order was spoken in bad and heavily accented English.  White and Brown instantly froze in their tracks, and looked at the men who had trapped them.
"Throw guns down!" said the man who had spoken before.  "NOW!"
Reluctantly, White and Brown obeyed.
"Where did they come from?" White said between his teeth.
"Beats me…" Brown muttered under his breath.
"SILENCE!"  The man closest to them struck White in the face with the butt of his rifle, sending the older man sprawling in the snow.
"HEY!"  Brown protested, making a step forward.  "That's an old man!  Show some respect!"
"SILENCE!" was the automatic reply. This time, the butt of the rifle hit Brown violently in his stomach.  He fell to his knees, beside White, groaning.  The latter was on his hands and knees, trying to get up, and shaking his head to get his bearings back.
"Thank you for your support, Lieutenant," he gasped.  "I'll try to forget you called me an old man, though…"
"QUIET!" 
White was pulled up onto his knees. The barrel of a rifle was shoved under his nose and he raised his eyes defiantly to the man who was holding the weapon.  A large, blueish swelling was starting to form on what could be seen of his cheek, under his left eye, the rest being hidden under his beard. He watched as one of the men took out his communication device and started talking into it. They're speaking Chinese, White realised – he didn't understand much Chinese, but he didn't need to, to understand that their presence was being reported to these men's leader. 
White glanced to Brown, who was kneeling by his side, and the younger man glanced back at him.  He quickly lowered his eyes to his right hand, which was resting by his side.  White briefly looked down and saw that Brown was still holding the hand-held remote, hidden within his palm.  He gave an almost imperceptible shake of his head.
"Not now," he muttered.
But he knew the young man would be ready to act, whenever he gave the signal. 
Which would be soon, before these men discovered the remote in Brown's hand…
White didn't have to give that signal.  From behind the Asian Republic soldiers, a man dressed in dark clothing suddenly emerged from the shadows, and grabbed the last of them from behind, breaking his neck in one swift movement.  The others heard their companion fall and instantly turned around to deal with the newcomer, but it was already too late, as the latter was on them, knocking out one with his rifle, and kicking the other in his stomach.
The surprise was such that it allowed both Brown and White to act in turn, and they quickly jumped the last two soldiers and dealt with them very quickly.  Brown tackled one and brought him down to the ground, where he punched him in the face, knocking him out instantly, while, White, more deadly, pulled his opponent down and hit him at the throat with the butt of his own rifle.
Brown and White got to their feet and crossed the fallen soldiers, to stand before Scarlet.  "You're late," White grunted, checking the ammunition in his newly acquired weapon.
"Next time, I'll try to be on time," Scarlet answered.  "How much time do we have left before the charges explode?"
"Just enough to make it out of here in one piece…  Without taking the time to hide ourselves.  The others were alerted, I believe – so let's go now!  Follow me!"
The three of them took off, in the hope of putting as much distance as they could between them and the wreckage, before the other Asian Republic soldiers came after them.
They were not so lucky.  They had barely left Cloudbase's vicinity when the soldiers suddenly emerged from amongst the wreckage, and discovered them.  A voice shouted after them.  Volleys of shots rang out around them – and they ran faster, the soldiers now hot on their tail. 
As the bullets flew closer around them, they realised they would never make it to the cave Colonel White had mentioned earlier – not without one or more of them being hit from behind.   They might all be killed before reaching safety.
Near the ridge, they found refuge behind a formation of boulders, and from there, started returning fire. They saw the Asian Republic soldiers plunging into the snow and behind huge rocks to seek cover.  Exchanges of fire followed, with each group displaying the same determination to either capture – or not be captured.
"Where's the cave?" Scarlet asked over the shots, leaning towards White.
The later shook his head.  "Forget it now.  It's still too far, and we'll be too much in the open trying to reach it.  They'll shoot us like flies as we run to it."
"So we hold station here?" Brown asked.  "Until they get us anyway or we freeze to death from exposure?"
"You have a better suggestion?" White replied with a frown.
"Oh yeah… I definitely have a better suggestion!"
In surprise, both White and Scarlet turned to the younger man crouched behind them, wondering what he meant.
It was only then that they noticed a camouflage-painted helijet hovering just over the ridge behind them.  White turned swiftly, and raised his gun to get a crack at it, believing they had been surprised from behind by the enemy, but Scarlet put his hand on the barrel of his rifle.
"Wait!"  He looked up to the approaching craft.  "It's Spectrum!"
"… Spectrum?"  White narrowed his eyes at the helijet.  It was moving swiftly, almost silently, as it cleared the ridge and flew over the valley.  It came low enough for them to get a good view of the pilot – who gave them the thumbs up.  Brown answered with a similar signal, and then turned to Scarlet and White, grinning from ear to ear.  Scarlet looked rather perplexed.
"I can imagine that craft are faster in this day and age, but this is ridiculous!" he said, looking as the helijet gained some altitude and hovered around, looking for a landing spot.   "How did it arrive here that quickly here?"  He turned to Brown; he saw the young man redden violently under his inquiring stare.
"I… er… It was already around," Brown explained.  "Colonel Blue gave instructions that it should follow us from some distance. It left the carrier a few hours after us, and landed within a short flying distance from our position.  Ready to intervene if we should need it.  You weren't told because…"
"… Of security reasons.  I understand."  Scarlet sighed.  "Remind me to give Colonel Blue a big hug next time I see him."
"I don't know if protocol allows such displays, Captain," Brown said with a nonetheless amused smile.
"You don't strike me as a man who would let protocols dictate your actions, Lieutenant," White said gruffly.
"Whenever it suits me… sir," Brown answered.  There was now a newborn respect in the young man's voice for the elderly man, and both Scarlet and White noticed it instantly.
The three men looked on as the helijet finally made its touch-down approach.  To ensure that the Asian Republic soldiers kept their distance, it spat a volley of bullets in their direction.  The soldiers ran away, to find better cover, preferring to save their lives instead of catching their escaped captives.
"Right," Scarlet said. "Let's not waste any more time.  Here's our chance.  Let's go!"
Urging the other two to run for it, Scarlet lingered behind, covering their retreat, by firing on their pursuers.  Caught between Scarlet's automatic and the machine gun from the helijet, the soldiers didn't dare leave their shelter, and barely responded to their fire.   Scarlet gave his companions a few seconds' advance, then backed away towards the helijet in turn, still firing at the soldiers; he only glanced briefly behind him to make sure that both White and Brown were safely approaching their objective. 
The helijet had touched down, holding its fire to do so, and the door slid open to welcome the escapees, who, to avoid the wind stirred by the rotating blades, had crouched down for the last steps of their run.  Colonel White was the first to reach the door, where the silhouette of a man – dressed in what he understood was the new Spectrum uniform – appeared, leaning forwards to lend a helping hand.  White reached for that hand and raised his eyes to the man, to thank him for his assistance – and froze instantly on the spot. 
With the same, obviously stunned expression that he could see in the man's eyes, he was staring straight into the face of Captain Black.
"Charles?" Black murmured incredulously.  "You're alive?"
The voice, White noticed instantly, had nothing of the Mysterons' ominous tone to it. Yet, he was unsure if this wasn't some kind of a trap set by his enemies and was hesitant to climb onboard the helijet. 
"Conrad – is it really you?" 
Black noticed that White's hand was hovering over the butt of his handgun. Both of them were uncertain of the identity of the other, and obviously uncertain what he should do.  Just at that moment, Brown arrived next to White, out of breath, and putting a hand on the older man's shoulder to urge him to move on.
"You two can do the niceties later on," he said quickly enough.  "Now is not the time!  Get a move on!"
The tone of his voice snapped both White and Black out of their surprise and White finally decided to climb aboard the helijet when the sound of a new volley of shots coming from behind made all of them duck instinctively.  As none of them were hit, they turned around, in time to see that one of the soldiers pursuing them had crawled around a formation of rocks to avoid Scarlet's fire, and finally take pot shots at him from the flank.  The new shots obviously surprised Scarlet, and even as he spun on his heel to return fire, a new volley cut him down and he fell face first into the snow.
"Scarlet!" Black roared. "Brown, cover me! Colonel White, get inside the chopper!"  And before anyone could answer or stop him, he dashed from the safety of his position and ran straight where Scarlet had fallen.  Behind him, he could hear Brown's gun, as the young man, following his order, was covering his progress.  The soldier who had shot Scarlet down, was hit in the shoulder, and forced to take cover again, like his companions, who were also attempting to fire at their opponents.
When he arrived next to him, Black realised that Scarlet was still alive and attempting to haul himself up; he was obviously badly hit, because he was hardly able to move more than an inch.  
"Hang on, Paul, I'm getting you out of here."
Black barely stopped. He threw himself on his knees beside the wounded man, took him by the armpits and lifted him over his shoulder, causing him to groan in pain.  Black winced under the added weight as he got to his feet and started to make a run back to the helijet, clenching his teeth with determination.  Brown was covering his retreat, as best he could – but he could still feel the bullets from the Asian Republic soldiers flying around him. 
He reached the helijet door and pushed Scarlet inside to White's helping hands and then climbed aboard.  Brown got in last, still firing.
"Gaylord!" Black barked to the pilot.  "Take her up!  NOW!"
"S.I.G…" The man pushed the helm and the helijet jumped upwards.  It took merely seconds for it to get out of range of the guns of the soldiers on ground – who had now came out of hiding to shoot freely at them.   
As the helijet was taking them away from the danger zone, Black helped White to lie Scarlet down on the floor, as comfortably as possibly.  Brown found a blanket in a seat compartment, and unfolded it to cover the wounded man; the latter tiredly opened his eyes.   He winced when he tried to move.
"Ow…  That hurts…"
"Keep still," Black advised.  "Let your retrometabolism do its usual stuff."
A sudden thundering sound was heard, and all heads turned to the nearest window; through the glass, they saw a huge ball of fire emerging from within the wreckage of Cloudbase, quickly followed by another, and then another.  Like a chain reaction, all the charges installed by Colonel White detonated, one after the other.  The men all looked in fascination at this show of fiery destruction. The explosions caused the side of the mountain on which the base was resting to collapse and with a loud rumble, rocks and snow started sliding down the slope – to engulf what was left of the once proud and powerful hovering base. 
"There won't be anything left of it to be found," Brown murmured.
"That's as well," White said gloomily. "That technology will not fall into unworthy hands…" His words sounded harsh enough, but Brown wasn't fooled by them.  He had been able to discern the tone of sadness, as White's voice obviously caught in his throat.
"That's why you brought it over here to crash, all those years ago," Brown noted, his tone now quiet and deferential as he addressed the older man.  It was more a statement than a question – Colonel Blue had told him that story so many times, that it had become like catechism for him.  "Now you've completed your work."
"Yes… I've completed it," White agreed.  "After fifteen years…"  He looked down into the valley.  "Those soldiers will be able to avoid the avalanche," he noted.  "So they might be able to alert their superiors of our presence here and call for backup..."
"We won't be staying around to wait for them," Captain Black answered from his place in front of Scarlet.  "Gaylord is already taking us to safety…  But I'm afraid that the Asian Republic Government won't be happy with Spectrum, when they hear of what occurred here."
"What else is new?"  Brown asked with a shrug.
Black smiled thinly.  "Not much, you're right."  He turned to Scarlet, who had his eyes closed.  "Relax and get comfortable, Paul.  You'll probably have healed completely by the time we're back on the sub."
Scarlet nodded very slowly and opened his eyes.  "Thanks for fetching me…" he said in a slurred voice.
"Hey…  You've just returned to us – I wasn't about to leave you behind…"
"When… did you come onboard the Sea Turtle?" Scarlet asked.  He winced. "I… didn't see you come onboard." 
"Well, you probably remember you went down the sub before me," Black explained.  "I just waited until Grey took you to your assigned quarters…  And then I went to mine.  I just kept out of your way while you were onboard. It's as simple as that."
"Simple all right…"
"You should get some rest."
"I have your Q Transmitter..."  Finding himself out of breath, Scarlet sighed – only to wince again.  "It's in the rucksack…"
"Later," Black said with a soothing tone.  "That's not important for now."
"And… we found… someone… too…"  Scarlet's voice trailed off and he closed his eyes again, falling out of consciousness with a low groan. 
Black simply nodded, looking down at him.
"That's right," he murmured, addressing Scarlet, although he was sure the man couldn't hear him anymore.  "Rest now…  You'll feel better later."
As Brown was leaving to take the co-pilot seat in the cockpit, Black watched as Colonel White sat on the floor, right next to the now sleeping – or unconscious – Scarlet, dismissing the more comfortable seat not that far away from him. 
"He'll be all right," White said, his eyes set on those of Black.
"I know," the latter answered.  "I might not have witnessed his healing powers as often as you did in the past, but I have a fairly good knowledge of how it works…"
"I bet," White said coolly.  "So… I see you're free of Mysteron control now."
"Yes.  And… you survived the crash, and they found you here?"
"Obviously."  White tilted his head to the side.  "I wasn't sure if I was supposed to shoot you earlier."
"Quite frankly – the same goes for me, when I saw you," Black admitted.  "But I realised almost instantly that if Brown was keeping so close to you – then you couldn't be a Mysteron.  He would have checked you out."
"That he did." White pensively scratched his bearded chin.  "He seems like a competent enough officer – despite being so young," he confided in a low tone.  "But I won't tell him that – he's got enough overconfidence as it is."
Black permitted himself a faint smile and glanced in Brown's direction; the younger man, who was presently consulting with the pilot, had obviously not heard the last of White's remark. 
"I'm afraid I have to claim responsibility for most of what he knows – and what he is," Black confided.
White nodded his understanding, lifting a brow with some irony. "That explains a lot, then.  Including the arrogance."  He glanced around, and then looked straight up towards the cockpit and beyond the windshield, where all he could now see were blue skies and clouds – and the peaks of high mountains.  "So where are we going from here?"
"Somewhere safe, as I said," Black answered without compromising himself.  "Where you will meet some of our old friends – Colonel."
"As long as I'll be allowed to take a long, relaxing bath…"  White sighed and leaned his head against the surface of the wall behind him, closing his eyes as he did so. He suddenly felt so tired and in need of rest.  He certainly felt he was entitled to it. "Please wake me up when we arrive, Captain. I think I will… shut my eyes for a little while."
Seconds later, the only thing that Captain Black could hear from his old friend, was the sound of quiet breathing – punctuated with faint snoring.
<![if !supportEmptyParas]> <![endif]>
<![if !supportEmptyParas]> <![endif]>
END OF PART 2
<![if !supportEmptyParas]> <![endif]>
<![if !supportEmptyParas]> <![endif]>
<![if !supportEmptyParas]> <![endif]>
Any comments? Send an E-MAIL to the SPECTRUM HEADQUARTERS site