Chapter 3 – The Mysterons' Game
It was a gloomy and silent procession of captive Spectrum officers who stepped through the all-too-familiar green door and entered into Cloudbase's Control Room, still surrounded by their ten heavily armed gaolers.  Lieutenant Farrell was walking up front, and directed his step towards the circular control desk that had long ago been Colonel White's.  A grey-haired man was seated there, his back turned on them, as he was watching a scene on the large vidscreen set on the wall behind the desk. The Spectrum officers recognised the engine room on the screen, and even saw the nuclear reactor; they exchanged knowing glances.  The man seated at the desk didn't move as he heard them approach, as he seemed too busy contemplating the scene on the screen.
The WAAF soldiers forced their prisoners to stop at a safe distance from the desk, and Farrell climbed the lone step to reach the man seated there.  He leaned down by his side and murmured words into his ear.  The man nodded and waved his acknowledgment.  Farrell then returned to his men.  He took two with him and walked from the room, leaving the others to keep guard over the captives. The reduced number of men made no difference anyway to the Spectrum officers; they were still in danger of being killed on the spot – just like their men had been in the hangar.
The man at the desk pressed a button, activating the rotating desk, which turned to permit him to face his captives.  Scarlet wasn't surprised to discover who it was:
World President John A. Roberts – who was now watching them with a totally serene expression.
"Welcome to Cloudbase, gentlemen," he said in a very affable tone.  "Welcome… to what was once your home."
As he spoke these words, Scarlet suddenly felt a shiver going all through his body, a feeling of such intense discomfort that he had rarely experienced before – except, perhaps, in the first days of his Mysteronisation, after he had been freed from the Mysterons' control and his 'sixth sense' developed and adapted itself to his new body.  He felt sick in his stomach, nauseous, as vertigo hit him mercilessly, and a cold sweat suddenly covered him from head to toes.  He wavered on his feet, and his knees bent, and he would have fallen, if Blue had not caught him in time.
"Are you all right?" the Spectrum commander asked him.
"No," Scarlet whispered.  "No… I'm not all right…"  He shook his head, trying to clear his mind.  "Conrad…" he said, turning towards Black, who was right by his side, "Conrad, are you…"  His words died on his lips when he realised that Black was standing rigidly, his brow also covered with perspiration, his face pale as if he were sick, as he stared in shock in Roberts's direction. 
"Yes," Black answered, with a catch in his voice.  "Yes…  I feel it too…  So strong…  Like I never felt before… except… when I was in their presence.  Under their control…"
"I never… felt it so strongly before either," Scarlet answered in a murmur.
Scarlet had barely got the words out when a multitude of beeping echoed all around.  Blue, who was standing next to his friend, looked at his companions, who were exchanging glances with each other, seemingly at a loss to understand what was happening.  Then they all, almost at the same time, lowered their eyes to their bracelet of instruments that the WAAF soldiers had not deemed necessary to remove from their wrists. 
A cold chill ran down Blue's spine as he checked his own bracelet, and saw the red light blinking wildly in the middle of it.
"Mysteron," he muttered. 
And all the signals were similarly pointing in the same direction.  All eyes turned at once towards the lone man seated at the control desk, his fingers casually intertwined, looking calmly at them.
"Roberts," Blue murmured, gasping.  "Roberts is a Mysteron!"
"It's GOT to be him," Green muttered.  "These bracelets haven't been acting right ever since we set foot on board.  Mine has been giving me unstable Mysteron readings all along.  I assumed it was because of all the instruments onboard – or even maybe because this whole base is a reconstruction.  But I'm only getting a positive Mysteron lock NOW, with him in front of us..."
 "He is a Mysteron," Scarlet answered between his teeth, forcing the words out through the pain in his brain.  "I can feel it."
"How…? When?"  Blue continued.  Suddenly, it was as if a light had been turned on in his mind.  "Of course… That's the only explanation…"
"Oh Dear God in Heaven…"  Fraser whispered, opening wide eyes.  "I should have realised…  I should have seen…"
"You should have seen, Commander Fraser?"  Roberts then said with a casual tone.  "How could you have seen it, tell me?  How could you have imagined for one instant – that the leader of the World Government…" he stood on his feet and rounded the desk, "… was an agent of the Mysterons?" 
As Roberts neared the group, the bracelets' beeping became more insistent.  Roberts made but a simple, yet dramatic wave of his hand.  "Your primitive Earth technology has served its purpose; you won't be needing it any more."  The beeping suddenly stopped.  The Spectrum officers looked at each other with some surprise; did Roberts really do that?
He waved around to the men surrounding them.  "Do not think that my being a Mysteron will persuade these soldiers to help you, gentlemen.  They are fully devoted to my orders."
The Spectrum men looked around; all the soldiers stood rigidly, without any reaction, their eyes fixed and glazed.  It was as if the words that had been exchanged in front of them had no effect on them.
"I suppose these men are Mysterons too," White spat.
"No, simple foot soldiers, merely following orders, Colonel," Roberts answered.  "Human drones, if you will, mind-controlled and unable to think past the orders I will give them.  Stupid, but quite useful."  Scarlet gave a derisive snort at the last comment but Roberts ignored him.
"Humans," White breathed, "A whole army of slaves of the Mysterons.  I never thought I'd see the day..."
Roberts addressed White a faint smile as he approached.  "So good to see you among us, Colonel White…  We thought for a long time that you had been killed when Cloudbase was destroyed in the Himalayas…"
"An event your masters took advantage of to recreate the base, wasn't it?" White said with deep resentment. "Then it's a blessing I wasn't killed.  I might have been Mysteronised too – with the rest of Cloudbase."
"A fate you probably consider worse than death itself, wouldn't you? We should have realised it would take more than a simple crash to effectively kill you," Roberts deadpanned.  His attention shifted to the man standing beside White.  "And… Captain Scarlet."  He moved aside to stand only a few feet away in front of Scarlet.  The latter was glowering fiercely at him.  "Truly – the indestructible Captain Scarlet.  Back amongst his friends – still fighting the good fight – through to the bitter end, I'm afraid.  How are you feeling now, Captain?  No more wooziness?"
"I'm better, thanks," Scarlet answered icily.  He paused a second, his eyes flashing.  "As you said, ready to fight the good fight."
"Anything else from you would disappoint me, Captain."
"You don't seem that surprised to see me alive…"
Roberts lifted a brow.  "Should I be?  I don't see any reason why…"
That was a curious enough comment, and Scarlet wondered exactly what it was hiding.  But he didn't have time to ask questions, as Roberts had turned his attention away from him, effectively ignoring the interrogative frown displayed on the Englishman's brow, to address the  next man by Scarlet's side. 
"You, however, my dear Richard, do disappoint me.  I expected you to be far less predictable than that… Of course, you had to help your friends, and join them, in this ultimate assault.  Oh yes, that was so predictable…  Did you really imagine we had left you without surveillance, 'Captain Ochre'?"
"Are you saying I played your hand?" Fraser replied swiftly.
"What do you think, my friend?"
"Don't call me that," Fraser snapped. He frowned.  "I want to understand. How did it happen to you? How, and when, did you become a Mysteron? I should have noticed something – realised there was something wrong…  Changes in you… after you had been taken over…"
"Changes? You expected to notice some changes?" Roberts smiled wickedly. "Oh, Rick, I said you disappoint me.  You do so again. You were a Spectrum officer – you still are, as far as I can see – so you know better than anyone that a Mysteron agent is a perfect replica of his original."
"Not quite perfect," Captain Black said bitterly.
"Oh, that's right, there are a few differences… But the Mysterons aimed to perfect me – I'm their crowning achievement, as they say.  They've had several years to do that…"
"Years?" Blue repeated with a frown.
"Years, Colonel Blue." Roberts turned to the Spectrum commander, and came to stand before him.  "So we meet at last, you and I.  You know you've caused me many problems over the years, keeping Spectrum effective, even after my attempts to destroy it.  But I must say… you also gave me much entertainment."
"Entertainment?" Blue asked with a frown. "What kind of sick pleasure do you find in causing destruction and watching people die? I didn't know Mysterons could be entertained, to begin with."
Roberts smiled thinly.  "This Mysteron can," he said softly, turning around and walking a few steps away from the prisoners.
"Is that part of the 'improvements' your masters made with you?"
"You catch on quick, Colonel.  My 'behaviour' is nearly as human as you can imagine." Roberts turned to face them again.  "And as you can see, the Mysterons were able to adjust my metabolism, so I would 'age' – or at least appear to age – at a relatively normal rate – for a normal human being."
"You've been a Mysteron agent all these years," Blue said with a knowing nod. 
"Yes, Colonel.  You understand perfectly: all these years I've been a thorn in Spectrum's side – I have been an agent of the Mysterons."
"Ever since Futura City?"  Colonel White asked.  "When you first started your attacks on Spectrum?"
"Of course… Now everything is clear…" Scarlet murmured.  "That's why you turned so drastically against Spectrum.  From ally – to bitter enemy."
"We never got close enough to you to use a Mysteron detector and realise what the deal was with you," Grey continued.  "You kept Spectrum at bay, pretending you were afraid of what we could do to you – that we wanted nothing more than to shut you up.  Oh God, it's so obvious now – you planned everything to the last detail!"
"And it worked too," White said angrily.  "Almost too perfectly! People started believing him and doubting us.  That attack against you by the replicate the Mysterons made of Harmony Angel…"
"… Was all staged, of course," Green concluded.
"Yes, to plant further doubts in the collective mind of the people," Roberts admitted.  "Wonderful, gentlemen.  You are catching on."
"You are stronger, more sophisticated than any Mysteron agent ever made," Black then remarked.
Roberts turned to him and took a step in his direction .  "Ah, but I have you to thank for that, Captain Black."
"Me?"
"Yes, when you finally broke free from the Mysterons' power, years ago, and returned to your human self, with full control of your body and mind – the Mysterons then turned their full attention to me – whom they already had under their control, as you now know. They could easily have taken you over once more, but they felt they didn't need a frail being like yourself anymore to be their main agent, their 'conduit' to this pitiful planet.  From then, they could as well use a much more powerful, fully loyal agent, who wouldn't be fighting their control every step of the way…  One they could imbue with more powers, in order to pursue their ultimate aim." 
"So you're saying I only owe my salvation to the fact that they chose to take you as their main agent?" a doubtful Black asked. "They simply… abandoned me?"
"Disheartening, is it not?"
"I don't believe you."
Roberts shrugged.  "Suit yourself."
"When did it happen exactly?" Colonel Blue then asked.  "When was the real Roberts killed exactly, so you could replace him?"
"Three days after the bombing of Futura," Roberts announced, moving to stand in front of the Spectrum commander.  "On October 31, 2072.  Halloween.  Fitting, isn't it?  I was – that is, the original Roberts was – leaving the White House, through that secret underground parking garage that was built some years ago, after the European Atomic Wars.  That's a nice way to leave the White House unnoticed – for you see, Roberts wanted to visit his lady friend, before leaving for the conference in Geneva. Oh, didn't you know he had a lady friend?  The Press didn't know about it, he was very considerate of her, not wanting for her to be known.  Anyway…  Of course, as the President of the United States, I – well, he – was always followed by bodyguards.  Two of them, actually, that day. The chauffeur had already been replaced by a Mysteron agent. And there was an accomplice, the one who had killed the chauffeur in the first place, already waiting in the parking garage.  Roberts was killed there, in the garage, as he was getting into the car."
"That simple?" Scarlet said, lifting a brow.  "Right there, underneath the White House?  What about the body?  Nobody ever knew about this – how did you get rid of it?"
"Quite easily," Roberts grinned.  "We had the U.S. President's limousine.  Do you really think someone would have pulled that car over, just to check if there was anything suspicious in the trunk?"  He waved aside the disgusted looks he had caused on the captives' faces.  "It was rather easy to bury Roberts's body – and those of his previously killed bodyguards – where no-one would find them.  Then I settled into my role quite easily.  And the rest, as they say, is history."
"Roberts did start his attacks on Spectrum at that Geneva conference," Grey commented. 
"Quite discreetly," Blue added. "Just by asking questions, and raising doubts in people's minds.  With time, the attacks were more aggressive.  We were fools.  We never suspected a thing." 
"Of course not – how could you?  You were not allowed to come near me anymore, as your colleague said earlier."  Roberts backed away a few more steps, and came to rest against the circular desk.  "But now, you are here, with me – where I wanted you.  Within my power." He chuckled. "All of you, you played my hand quite nicely, I'm happy to say."
As the Spectrum officers were glaring at him, obviously infuriated by his words, but unable to do anything about it, the green door slid open behind them, and they turned slightly, just as Commander Ward – a much older Ward than Scarlet remembered – entered and walked purposefully towards the control desk – carefully making a large detour to avoid passing through the group of captives. 
"I believe you know my right-hand man, gentlemen?"  Roberts announced.  "Commander Anton Ward, Supreme Commander of SHEF?"
"We had the displeasure," Colonel White deadpanned with a deep frown, remembering with fury that the man standing there had ordered the murder of brave men in the hangar.  "What are you, Ward?  Human or Mysteron?"
"Oh, he's a Mysteron agent, of course," Roberts announced.   "The Mysterons took him over about a week ago – for the completion of this plan."
"The real Ward hated the Mysterons with a passion," Commander Ward then said, coming to stand next to Roberts.  "Needless to say – I do not share that point of view."  He smiled wickedly.  "On the contrary, the Mysterons 'opened my eyes' to their cause."
"So you don't have the excuse of having been a Mysteron all along, like Roberts – considering all the horrors you committed over the years, Ward," Blue said with disgust.   "You were behind Magenta's incarceration…"
"And Peach's interrogation and death," Fraser said bitterly.  "I saw what you did to him, you bastard…  I swore I'd make you pay for it."
"I didn't touch him."
"But you signed the order, which is just the same!"
"You are mistaken, Commander Fraser," Ward replied with yet another smile. "It wasn't me – it was… the human Commander Ward."
"That's just a technicality, you…"
"Actually, Rick," Blue suddenly interrupted, "I would say that Ward was already being punished for his crimes. Considering the repulsion he had for the Mysterons, being turned into one of their slaves is quite a fitting punishment, don't you think?"
"Say what you wish," Ward replied coldly.  "It doesn't matter anymore. You are all condemned anyway."
"We're not done yet," Magenta said defiantly.
"And what can you do, tell us, Mister Donaghue – or is it Captain Magenta again?" Roberts retorted calmly.  "It is fitting that you should also be with your colleagues for this ultimate mission – along with Commander Fraser, whom I knew would not hesitate to betray me, whenever the chance arose."
"I never was with you to betray, to begin with," Fraser said dryly.  "And call me 'Captain Ochre'.  That's a name I am proud to wear again. You said it earlier – in my heart, I am still a Spectrum officer.  And Spectrum will still find a way to beat you.  Yet again."
Roberts scoffed.  "Such bragging – this is quite like you, Rick.  So… utterly… human."
"Now who's bragging?" Scarlet shot back. "As far as I can see, you are as pompous as the original Roberts was.  Oh, of course…  Mysteron duplicates take their original's traits, don't they – and as you are more 'sophisticated' – as you said yourself – you must have taken Roberts's most infuriating flaws as well."
"As you did the original Captain Scarlet's – didn't you?"  Roberts retorted.  "Or do you still consider yourself different from all the other duplicates?  If you were so different – you would not be standing here right now."
"I am not following your masters' orders like a blind slave – like you do yourself. Or like those drones of yours do," Scarlet replied, gesturing towards the WAAF soldiers. "Me, I have my own free will."
"So do I," Black defiantly added in turn.
Ward turned swiftly to him. "Do you, Captain Black?  Do you really have your own free will?  How is it, then… that you have retained contact with the Mysterons – that you still feel them – their thoughts, their… emotions… that you can even hear their Voice?"  Roberts smiled thinly, in a very wicked way.  "How do you suppose we knew you would all come tonight?  Do you still suspect Commander Fraser – Captain Ochre – of having led you into a trap? Or are you afraid to face the truth, Captain Black?"
"What are you talking about? Black muttered, frowning.
"Leave him alone," Blue demanded.  "Didn't you torture him enough when he was under your control?"
"And what if he still was under our control?" Roberts replied quickly. 
"I am not," Black defended himself, fiercely.  "I have fought your kind with all my heart, all my strength – all my hatred – for twelve years now! I swore you would never control me again, like you did before."
"No – not like before, that's true…  But consider this, Captain:  as you kept contact with the Mysterons all these years, using this 'gift' as a weapon to help Spectrum counter them – so did the Mysterons keep contact with you."
"You are lying."
"Why would I lie to you now?  You are condemned like the rest of the human race. We knew your thoughts, Captain Black.  We knew all about your plans, your life, your dreams…  Through you, we knew where Spectrum had established its base – its Underground Base, under Futura City." Shock registered on Black's face, as a cold sweat ran down his spine, and empathically, his Spectrum colleagues felt the same concern and disbelief as himself. Roberts shook his head slowly.  "You see I am telling the truth now."
Black licked his dry lips. "So… because of me, you knew of this attack on Cloudbase," he murmured.
"Yes.  In all its details.  Like we knew all about those other operations that Spectrum undertook against us.  We learned about them – through you."
"If you knew of the Underground Base –"
"For a long time," Ward confirmed.
"Why didn't you attack before, to destroy it?"
Roberts shrugged.  "We liked the challenge – to give you a sporting chance.  Spectrum had been a worthy adversary through the years.  This was one advantage we were not eager to take with you. Just as we permitted you to win a few rounds against us…"
"Yes, you liked the 'entertainment'," Blue shot back pungently, remembering the term used by Roberts earlier.  "What you really mean is that you were playing with us like cats with mice."
"Exactly, Colonel Blue," Roberts answered coldly.  "But now, you must realise… the game is over. We tired of it.  It is time for the Mysterons to fulfil the promise they made years ago."
"Destroying all life on Earth," Scarlet said in a low voice.
"Starting with the Underground Base," Blue commented.  "That's why your Cloudbase is moving towards it.  After all these years, you finally decided to launch the ultimate assault."
Roberts shook his head dismissively.  "We just moved Cloudbase in the direction of the Underground Base, because we knew you would draw this conclusion. We hoped to attract your attention, enough for you to actually come to us.  It would appear our plan was successful."
"And the Underground Base?" Grey asked.
Ward shrugged.  "It will share the same fate as the rest of your planet, of course – and at the same moment.  No sense in wasting our time with it in the meantime."
"We won't let you," Blue swore.  "We'll stop you."
Roberts chuckled.  "Will you?"
"It seems to me, we won more than a 'few rounds' against you," Blue said.  "And most of them due to our own efforts.  It has nothing to do with you… 'letting us win'.  Does it?"
Roberts didn't answer.  Blue turned to Black, who was standing beside him looking completely shaken, and put a hand on his shoulder.  "I don't care that you say you used this man to gain information on us.  He fought as hard as any of us against you.  And I know he won't allow you to win either."
"I certainly won't," Black murmured. 
"Courageous to the very end," Roberts sighed.  "Courageous and stupid. Don't you see all hope is gone?"
"You are so sure of yourself," White remarked.  "That has been the Mysterons' main flaw all these years."
"There is no way you can stop what has been put in motion, Colonel White. You already figured out that Cloudbase – which was once Spectrum's pride – is now a giant instrument of destruction, with the Quantum Transmitter attached to its nuclear core.  When it explodes – at midnight tonight – the Q Effect it will unleash will be so devastating that it'll destroy your entire planet – transforming it into a living Hell.  Those who will be unlucky enough to survive – if there are any survivors – will come to envy all those who had died instantly."
"I was afraid you would say something like that," Scarlet muttered.
"We'll see if your relative indestructibility will withstand that test, Captain Scarlet," Ward said coldly.  "Somehow I'm assuming it won't.  But who knows, if it does, you might end up cursing it in the long run."
"One thing bothers me," Colonel Blue then remarked, attracting Roberts's attention back to him. "If you already had a Quantum  Transmitter, in working order, why did the World Government pursue research on Quantum energy? And why did you need to send all those teams in the Himalayas, to retrieve the one that was on the destroyed Cloudbase?  Yours is obviously a replica of that one…"
"The Mysterons never do anything without a reason," White agreed.  "Why all those efforts, Roberts?"
 "We couldn't run the risk…" 
Ward was interrupted when Roberts said suddenly, "What does it matter now, Earthmen?  You are all doomed – you and all who live on this planet."
Scarlet raised an inquiring brow, looking from Roberts to the now silent Ward, and then to Roberts again.  "What is it? What couldn't you risk? You are so close to victory, so what difference could it make now?  Are you so unsure of yourself now, that you are not willing to tell us?  So you prefer to say that 'it doesn't matter'?"
Roberts shrugged indifferently. "It doesn't matter, Captain Scarlet, because the Quantum  Transmitter you retrieved from the Himalayas is destroyed – so you couldn't possibly use it against us."
"What makes you think it is destroyed?" Blue said matter-of-factly.  "You think you learned that through Captain Black?  There are things I don't tell my staff – even him…"  He glanced surreptitiously in Black's direction, to catch the slightly surprised look on his second-in-command's features.  Black understood the silent message. Blue was playing for time.
"Don't believe them," Ward then said, addressing Roberts.  "They can't have the Quantum Transmitter with them – it was destroyed. The Mysterons made a reconstruction out of it."
"What if we had it repaired?" Scarlet asked.
"And what if you had?" Ward reiterated.  "You wouldn't know what to do with it in the first place!"
 "Well, we do know we can use it to counter your present attack," Blue instinctively said, thinking that continuing the bluff might be their best course of action.
"Do you?" Roberts said, narrowing his eyes to a mere slit.  "I think you are lying – and that Commander Ward is right.  You wouldn't know how to use the Quantum Transmitter, even if your lives depended on it."
"Which is the case, right now," White noted quietly, entering the game. "I had the Quantum  Transmitter in my possession for many years.  Even if it was damaged, I could see it wasn't beyond repair.  And I learned quite a few things from examining it."
"You are hardly a man of science, Colonel White," Roberts replied.
White glared at him. "Do not believe I am without a brain, sir.  I am quite capable of processing thoughts by myself."
"And what can you possibly have found, Colonel?" To Roberts's question, White only smiled, almost as wickedly as the Mysteron agent had done before.
"Now, I'm hardly going to tell you that, am I?"
There was a hesitation on Roberts's part for a few seconds, and he exchanged glances with Ward.  Then, he chuckled – and openly started laughing.  "Well done, gentlemen, for a time there, you almost had me going…"
"How about time travelling?"
The new voice was that of Captain Green who – until right that moment, had kept completely silent, standing beside his colleagues.  His statement made everyone turn in his direction with dumbfounded surprise – and not only from his Spectrum colleagues, but also from Ward and Roberts.  The latter frowned.
"Please, continue, Lieutenant."
"Captain, if you will, Mister President.  I won my rank and title the hard way – not like you, it would seem."
"WHAT exactly do you think you know?"
"All these years, you've been studying the Quantum energy," Green pressed on. "Maybe because you weren't grasping all of it?  If you were to use it to destroy Earth, would it affect Mars, and the rest of the Universe?  You couldn't possibly take that risk, now, could you?" 
"You are wasting our time…"
"Not at all.  I think I hit you right on the spot, didn't I? You were afraid that we would use the Quantum  Transmitter against you – "
"Who said we were afraid?" Roberts replied.
"You did.  A few minutes ago."  Green withstood Roberts's glare without flinching, and continued:  "Now, what can you possibly be afraid we would use it for, exactly?  Perhaps, by any chance, that it would permit us to find the secret of travelling back in time."
"This is something even the Mysterons don't have the power to do…"
"Not by themselves, perhaps – but what about with a little technological help?"  Green pointed towards Scarlet.  "You know it's been done already – you have the proof in front of you. You know what happened to him – maybe you learned it through Captain Black?  That's why you were not surprised to see him amongst us."
"His presence in this time is due to an accident.  He only moved forward in time, falling through a fracture in the continuum."
"Yes, it was an accident," Green agreed.  "But many discoveries – at least 'human' discoveries – have had accidental breakthroughs.  Once the way is shown to us, we continue to experiment – until we find what we want or what we need.  What Captain Scarlet experienced has unlocked the door – a door you are afraid we would open wide." Green shook his head. "How did it feel to discover that an Earthman has been able to travel through time?"
"Captain Scarlet is not one of your own…" Roberts started. 
"Like Hell, I'm not!" Scarlet snapped.  "My physiology might be different, but I am more a part of the human race than I will ever be a part of yours!"
"It must gall you that we 'Earthmen' have found – just within our grasp – the technology that would eventually permit us to travel in time," Green continued. "And that scares you, doesn't it?  You must be afraid that we would find a way to use this against you."
 "You couldn't do that, even in your wildest dreams," Ward scoffed loudly. "Even if you found the secret – you wouldn't be able to use it.   None of you could travel back in time.  Human physiology is not strong enough."   The Mysteron's eyes then turned to Scarlet and he took a step forward in his direction.  "You, on the other hand, would be able to perform it… Not only because of your physiology – but also because your existence in this era is a time anomaly.  Because you stupidly rode the Quantum wave from your own time to this one."
"Pardon me?" Scarlet said, raising a brow.  He wasn't sure he understood everything that was coming out of Ward's mouth now.
"You do not belong to this time, and you still have roots in your own time.  That makes you a dangerous liability that we cannot permit to exist – even for the few hours that remain of your pitiful planet."
"Well, it's always a pleasure to be able to annoy you," Scarlet said imperturbably.  "Even unknowingly…"
"Enough," Roberts snapped.  "Commander Ward is right.  You are a liability, Captain Scarlet.  We cannot take the risk of Spectrum using you and the technology we put into place for your own disreputable ends.  You must be destroyed – we do have the means to do that – before you can cause us more trouble.  And your friends will soon be joining you. Oh, and speaking of which – I believe someone is already waiting for you…"  Saying those words, he put his hand into his vest pocket and fished something small from it; he tossed it towards Scarlet, and the latter instinctively caught it on the fly, his fist closing on it, before he could even see what it was.  His eyes filled with curiosity, he opened his palm to look.
His heart jumped in his chest as he finally recognised what it was.
A golden ring, surmounted by a red stone – which was surrounded by tiny, glittering diamonds…
The world started crumbling apart, as the full implications of Roberts having this object in his possession suddenly sank in. Through a growing mist filling his mind, he could hear the cold voice of Roberts addressing him, taunting him, confirming the dreadful notion that he already suspected:
"She was arrested, soon after you had left her house. We tried to extract information from her, but she wouldn't say a thing.  Courageous and obstinate, just like Tremayne had been.  Like all Spectrum agents.  She died with your name on her lips, Captain Scarlet."
"Oh no…" the voice of Richard Fraser then said, audibly catching in his throat.  "Oh no, you didn't…  Not her…"
Scarlet's heart sank, deeper and deeper.  He knew he must have visibly paled, and that he probably appeared shaken, as he became aware of his friends' concerned presence, all around him; he barely took any notice of them, of all that existed, anymore, as he delicately caressed, with the tips of his fingers, the shiny ring resting in the palm of his hand.  His jaws tightened. 
"Dianne…" he murmured, his voice barely a whisper.
"Paul…" That was the voice of Blue now, sorrowful, distant, through other murmurs all around him.
"Not Dianne…" Captain Ochre said in turn.  "Paul, I'm so… sorry…  I…"  The catch in his voice suddenly turned into a growl of anger, and he turned fiercely towards Roberts and Ward. "You killed her, you bastards!" he yelled, taking a step forwards. 
"This is war, Commander Fraser," Roberts said icily.  "Of course, we killed her.  Like we will kill all of your pitiful race."
"Like we will kill you… now." 
With that ominous statement, Ward pulled his own gun and aimed it at Ochre.  The latter stiffened in surprise – just for a split second. 
Ward pulled the trigger; but one person had reacted quickly to the threat against Ochre; Captain Grey had swiftly jumped forward, roughly pushing his former colleague aside and standing in front of Ward, effectively offering a shield of his body to anyone who might be standing in the line of fire.  A loud detonation rang around the room. 
Hit in the chest, Grey fell backwards, right into Ochre's and Magenta's arms.
Then there was pandemonium.
Just as Scarlet leapt forward with a cry of fury, murder in his eyes, with the full intention of reaching Roberts, the green doors behind them, at the other end of the room, suddenly exploded, blown  open by an explosive charge from the other side.  That created enough confusion for the Spectrum officers to finally jump into action.  Like a perfectly run fighting machine, each of them charged and attacked the soldiers closest to them, effortlessly relieving them of their various weapons before they could even react, and immediately started using them to their own advantage.  Shots were fired, but no bullet hit the Spectrum officers who, on the contrary, were scoring a bull's eye at every shot, downing as many of the drone soldiers as they could before the latter could start backing up and put up an efficient resistance.
Scarlet found Ward in his way, as he was trying to get at Roberts, the SHEF commander firing at him to stop his advance; Scarlet easily evaded the bullets, and grabbed the hand holding the gun, before hitting Ward with such a furious punch that the latter was pushed backwards – to land straight on Roberts, as the latter was attempting to get away.  Scarlet turned the gun against Ward, and stoically fired multiple shots into his abdomen.  Ward fell to the floor, his chest a mess of blood, and Scarlet turned his attention back to the fleeing Roberts, raising the gun at him; to his frustration, it clicked empty. As he took a step towards Roberts, a soldier grabbed him from behind; Scarlet turned to his new opponent, and broke his chin with a brutal strike of his elbow.  He tore the gun from the man's hands and turned once again to Roberts, who was retreating towards the doors leading to the Information Centre.  Those doors were presently opening and new soldiers rushed into the Control Room, covering their leaders' escape.
More bullets started flying around and Scarlet was forced to duck behind the circular control desk to avoid being hit.
"RETREAT!"  he heard the voice of Blue bellow behind him.  He turned around to see his friend gesturing wildly around, encouraging the Spectrum officers to move in the direction of the now wide open and destroyed green doors – in front of which a young man was standing, dressed in a grey uniform with brown piping on his sleeves and pants, eagerly shooting with an automatic rifle to protect their retreat.
Scarlet opened his eyes wide with surprise.  How the Hell did Brown happen to be here?
Ochre and Magenta had taken the wounded Grey with them, and were dragging him along, with White and Green already nearly at Brown's side, and both Blue and Black shooting down soldiers taking aim at the escapees.
"Scarlet!"  Black shouted, waving at his compatriot, still hidden behind the control desk.  "COME ON!  We can't hold them any longer!"
Scarlet glanced over the desk to see that Roberts had sought refuge in the observation tube leading to the next room, behind his drone soldiers.  Seeing that he wouldn't be able to reach him – for now – the Englishman reluctantly left his position and dashed towards Blue and Black.  The three of them retreated together to the green doors.
Once they all crossed the threshold and found themselves in the main corridor outside the Control Room, Captain Green swiftly entered a command into the keypad by the door.  Reinforced pressure doors slid from the ceiling, over the space previously occupied by the green doors, and locked into place.  These security doors blocked the access to the soldiers rushing toward them from the other side.
He destroyed the pad with a violent blow from the butt of his rifle.
"That should gain us some time," he announced, turning to his companions.
"Barely a few minutes," White concurred.
Black had turned to Brown, standing beside him with a wide grin on his face.  "What the HELL are you doing here?"  he exploded.  "I thought you were ordered to stay behind?"
"Hey!  No thanks for saving your butts?" Brown asked, offended by the remark.  "Seems to me I arrived just in the nick of time…"
"How did you get here?" Blue asked in turn, in an incisive tone.
"I sneaked aboard your shuttle, Colonel…  You know I was quite good at sneaking in and out when I was a kid living in the ruins of Futura…  You never knew I was there."
"No, I never knew," Blue admitted.  "None of us did, apparently.  You're in for court martial when we get out of this, Lieutenant, for disobeying a direct order!" 
"Yes, sir…" Brown said, lowering his eyes.
"And, Lieutenant…" Blue put his hand on the young man's shoulder, squeezing it tightly.  "Thanks.  You did arrive in the nick of time."
Brown beamed.  "Thanks, sir."
Blue turned around to where Ochre and Magenta had laid Grey on the floor, very gently.  There was no movement from the grey-bearded officer now.  His eyes were closed, and he didn't react when Ochre spoke to him.  Magenta checked his vitals, touching his neck.  He raised regretful eyes to the group of men standing above them.  "Grey's dead," he announced sourly.
"He died saving my life," Ochre added, his voice shaking.
"Make it count, then," Colonel White said, keeping his tone of voice harsh in order to prevent the others from hearing the emotion behind it.  He pushed his rifle into Ochre's hands.  "Make it count by fighting this scum with us!"
"With pleasure," Ochre answered, gritting his teeth and arming the weapon. 
"We shouldn't stay around longer," White continued.  "These men will soon get through the door – and they've probably already called for backup. They'll try to corner us between them."
"You're right," Magenta said. "But where do we go from here?"
"We continue the mission we came to do," Colonel Blue answered firmly.  "We have to destroy this place."
"Agreed," White answered, with a harsh expression on his face.  "I'll be damned if I let these Mysterons use a replicate of my base to seal the fate of this entire planet.  I'd rather destroy Cloudbase myself.  Again."
"Are we all together in this?" Blue demanded all around.
There was a unanimous sound of approval – yet one voice remained noticeably silent.
All the Spectrum officers turned towards the silent lone man leaning against the wall facing the door, barely a foot away from Colonel Blue, his back turned on them. 
Captain Scarlet looked like a devastated man, so awfully tired after a horrendous effort.  He was looking down into his open hand, staring with dry eyes, filled with deep sorrow, at the ring that Roberts had tossed at him.  Blue moved by his side and squeezed his shoulder, comfortingly.
"Paul…"
"She's gone, Adam…"  Scarlet's voice was barely audible, and Blue had to strain to hear it.  "Dianne is gone… and there was nothing I could do to save her…"  He shivered and shook his head.  "Just… just like I was afraid would happen…"
"She died doing her duty, Paul.  You have to live on…to continue the fight for her."
"I have to live on…"  There was a sad smile on Scarlet's lips as he pronounced those words, almost sarcastically.  He stroked the surface of the ring with the tip of his finger.  "Yes… I suppose I will at that…"
"Come on," Blue said urgently, between his teeth.  "You have to pull yourself together.  We need you… the world needs you.  More than ever before.  Right here, right now!"
"We have to get out of here," Captain Green said.  He was standing in front of the door, listening as the soldiers on the other side hammered at it – in the vain hope of bringing it down.  Soon, he realised, they would fetch explosives, to blow it open.  He turned to his companions. "We have to stop the Mysterons and save this planet all right, but there might be another way to do it, besides destroying Cloudbase."
"What are you talking about?" Blue asked with a frown.
"You all heard what Roberts said. He's afraid we would use the Quantum technology against the Mysterons."
"Seymour, if you mean by that the time travelling theory…"
"I mean exactly that, Colonel Blue." Green stepped in front of Scarlet, and put a hand on his shoulder.  "They're afraid of you, specifically.  They know that with the Quantum  Transmitter, we can send you back in time – where you would be able to stop all this from ever happening."
"Are you mad?" White muttered.
"I am not," Green almost snapped.  "The Mysterons don't fear this possibility for nothing. They have a reason: they know we can do it. Barnard said it, and Roberts repeated it:  Scarlet was never meant to leave his time. He arrived here by accident. He's a living anachronism, an anomaly – who still has roots in our past – his own present, that he should not have left. Don't you see?  All of this madness started with the destruction of Futura City – by the same explosion that threw Scarlet out of his time. If we send him back nearly to the moment he was propelled through the time continuum by the Quantum blast, and if he can stop that explosion from happening – all of the events that followed Futura City's destruction would never happen.  All this… existence will not exist."
"This is crazy," Scarlet murmured, frowning. 
"Captain Green, you are not talking sense," Blue said.  "Think about it, man:  we don't have the technology to even attempt what you are suggesting."
"It is within our reach," Green insisted.  "Didn't you listen to what Roberts said at all?  They have the technology!"  There was a short second of silence, before he pursued: "He said, almost his exact words, that they couldn't take the risk of Spectrum using the technology they put into place for our own ends.  Somehow, they have developed the means to travel back in time…"
"To what purpose?" Magenta replied with a frown.
"I wouldn't know, but we would be crazy not to actually take the chance and use it!"
"That is an interesting theory, but I'm afraid we won't have time to put it to the test," White declared.  "And yes, I heard what Roberts said:  Earth will be destroyed, when the Quantum bomb explodes. Tonight at midnight."
"Forty-five minutes from now," Black clarified.
"The Quantum Effect," Green murmured, as a plan was forming in his mind.  He squeezed Scarlet's shoulders.  "That's the way!  Scarlet, we will go down to the reactor – down to the Quantum  Transmitter.  When the reactor explodes, you will have to ride the Quantum wave to get out of this time and back into yours."
"I would be standing next to a bomb?" a bedazzled Scarlet said.
"Yes. Just like the first time.   You were thrown here through a rift in the continuum.  According to Barnard, another Quantum blast will send you straight back where you come from."
Scarlet was frowning.  "Seymour," he said, "if you are right…"
"I know I am."  Green smiled.  "Trust me?"
"But if you are wrong…  The Quantum Effect will destroy the planet," Ochre remarked.  "If we don't do something about it…"
"It will be a moot point if Scarlet stops all this from happening, to begin with."
"Of all the insane ideas…"  White took a deep breath, trying to calm himself down, before his temper got the better of him.  He sighed.  "All right, it's worth the risk," he finally conceded.  "But we have to take back-up measures, in case it doesn't work."
"We should take this base into space," Black then suggested.  "Out of Earth's atmosphere.  If it should explode, it'll be the safest place for it to be, to at least have a chance to save the planet."
"Will it be able to withstand a trip out of the atmosphere?" White asked.   "Cloudbase never went this high…"
"It was originally built in space," Black reminded him.  "And it was able to withstand re-entry into the atmosphere back then, once its construction was completed.  I'd bet my life it can go up as high as we want it ."
White nodded slowly. "All right.  I'm with you then."
"Right, we have lost enough time as it is," Blue concluded.  "Let's take the escalator.  Colonel White, you go with Captain Black, to the wheelhouse. Take Ochre, Magenta and Brown as backup.  Captain Scarlet, Captain Green and myself…" he turned to Green and gave him an approving nod.  "… We're going to the engine room. You'll have your chance to prove your theory right, Seymour.  I guess, all things considered, we have nothing to lose."
"Let's go then," Ochre said eagerly.  He lowered his eyes, to glance one final time at Captain Grey, lying dead at their feet.  "Let's save this planet – and avenge our dead!" he said between his teeth. 
<![if !supportEmptyParas]> <![endif]>
<![if !vml]>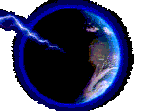 <![endif]>
<![if !supportEmptyParas]> <![endif]>
Chapter 4 – Spectrum's Last Stand
<![if !supportEmptyParas]> <![endif]>
The small group of Spectrum officers ran together, as a perfect battalion, down one of the pylon escalators in total silence, listening with attention in the hope that no-one would run up the steps in their direction, and take them as targets on their way down.  They just had time to avoid a team of WAAF soldiers, as they reached the lowest level of the Control tower, and sought refuge in the conference room, waiting patiently as the drones ran up to the Control Room in the hope of catching the escaped captives.  As soon as the way cleared for them, the Spectrum men resumed their progress, and amazingly found no more surprises as they continued their descent of the escalator, towards Cloudbase's main body.
They were nearly at the bottom of the last flight of steps when suddenly, three soldiers appeared before them, at the foot of the escalator, blocking the way, and raising their weapons in their direction.
"Look out!"  Scarlet yelled. 
He shot the first volley, downing two men almost straightaway, before they could even fire their first shots.  But the third found the time to squeeze the trigger of his automatic rifle and every Spectrum member ducked to avoid the rain of bullets. There was a ricochet, and Scarlet heard Blue swearing by his side before toppling down the stairs. 
The sight of his commander falling under the bullets of the enemy sent Lieutenant Brown into a complete rage. "Colonel Blue!"  he roared furiously.  And he jumped forward behind Blue, covering his fall by firing wildly at the remaining WAAF soldier, without heeding the words of caution erupting from nearly all of his companions behind him. 
The new hail of bullets cut a crimson line of holes through Brown's chest – and sent him down the stairs, right into the WAAF soldier's arms, whom he was finally able to shoot at point blank range.  Both men collapsed on the floor, right next to a stunned Colonel Blue.
"Chip!" 
Black nearly ran down those who were standing between him and his protégé and jumped down the remaining steps, dropping to his knees as soon as he reached Brown.  He turned the young man onto his back, and took him in his arms, holding him upright.  Brown gasped in pain, and paled under Black's clumsy attempts to stop the flow of blood from the bullet wounds in his chest.  He bit down a cry.
"C-Conrad…"
"Crazy kid," Black gasped.  "Why did you have to do that?  You'll get yourself killed…"
"I… had to save the Colonel," Brown whispered.  "H- how is…he?"
"Groggy," Magenta announced, as he and Scarlet were leaning with concern over Blue, who was moaning as he regained consciousness. 
"I… I'm glad," Brown answered.  He coughed, blood bubbling at the corning of his lips.  "Ow… That… that hurts…"
"Hang on, Steve," Black encouraged him.  "We'll get you out of here…  We…"
"S'no use…"  Smiling sadly, Brown put a reassuring hand on his mentor's chest, smearing his uniform with his own blood. "I know I'm a goner…  I… I did okay… didn't I, Conrad?"
Black swallowed hard.  "Steve… you did better than okay…  You did great."
"You saved your commander, Lieutenant."  That was the voice of Colonel White, who was now standing just behind Black, looking down with sadness at the dying young man.  "You acted… like a true Spectrum officer."
"Despite my age… eh, Colonel White?"  Brown's voice grew weaker.  His eyes clouded.  "I always wanted to die… like my old man…"
"Chip…" Black called desperately.  "I… I love you, son…"
"I've… always loved you, Conrad…"  Brown said almost inaudibly.  "I couldn't love you more… if you were… my own father…"  His eyes closed and he drew a deep breath before his head dropped against Black's shoulder. 
"No…" Black whispered.  "Steve…?  Chip…?"  He shook the young man's body, but received no reaction.  A sob escaped him and he leaned his brow against the young man's, rocking him as he did.  "You… you did great, son," he said again, his voice catching.  "You did great…"
The others left him to his pain, and turned around, just as Colonel Blue was raising himself into a seating position, looking haggardly at the scene offering itself to his eyes. 
"Oh no… Chip?" he murmured.  "Not him?"
"He… protected your fall," Scarlet told him. He deeply felt Conrad's pain, so similar to his own, over the loss of a loved one.  Again, the Mysterons had claimed a new victim.  Again, their ranks had been robbed of another good officer. A very young man, who had yet to experience the full happiness life could offer.  He had died a true hero.  Scarlet tried to keep his emotions in check, as he put a helping hand on Blue's shoulder. "Are you all right?"
"I'm… fine.  Just fine.  A little shaken, though…  Nothing broken."  He stood up, with the help of both Scarlet and Green. As he put his artificial leg down, he felt it giving way underneath him, and barely had time to catch himself.  "Ah no.  I remember now.  I received a bullet in the leg. I'm afraid it must have damaged the hydraulics… It won't bend anymore."
"Will you be able to walk?" White asked.
"And run… but I'll be limping heavily." Blue waved the concern aside.  "I'll be all right.  But Conrad…"
"I'll be all right too."  Black had put the body of Lieutenant Brown down onto the floor and was now rising to his feet.  His hand was tightly clutching his rifle – and his face had taken on a hard expression.  There were unshed tears in his eyes, but the others knew his pain and sorrow were greater than he would admit.  "Adam, go to the engine room with Paul and Seymour – this time-jump theory of yours had better work, Seymour…  Chip's sacrifice must not be in vain.  Charles, go to the wheelhouse with the others.  Take Cloudbase into space."
"And what are you planning to do?"  White asked.
"I'll be staying here – to cover both your groups."
"All on your own?  Don't be stupid, Conrad.  Now is not the time to play hero. I need you in the wheelhouse to take this heap of junk into space. Remember it takes two helmsmen – and I don't count on automatic pilot this time to help me with the second helm."
"Then you go with Colonel White, Captain Black," Ochre then offered quickly.  He took the rifle from Black's hands.  "I'll stay behind."
"Not alone, you won't."  Magenta stepped forward.  "I'll stay with you.  We'll have a better chance together to keep the enemy back."
"It's likely we won't survive the first assault, Pat," Ochre warned.
"Oh right – now you tell me, after I volunteered? I won't be letting you win all the honours, Fraser."  Magenta smiled sadly.  "If we are to die, then we'll die side by side, you and I.  No way you're gonna see Saint Peter, before me…"
"Who says we're going in the same direction?" Ochre answered casually.  He looked at the others, who were watching them with an expression of profound admiration.  He frowned.  "What are you waiting for?  Time is against us, remember!  Get your butts out of here and go, before it's too late!  Move it!"
"S.I.G.," Colonel White said with a faint smile.  "Good luck, men." And with that, he and Black, after a last glance at the men they were leaving behind, were already on their way to Cloudbase main body.
 "Pat, Rick…"  Scarlet said, moving away with Blue and Green, "we will never forget you." He accorded them a last military salute, just as he disappeared from their view behind his two companions.  He barely had the time to see them answering him, with rather casual salutes of their own.
"Man, he can be so stuck up at times," muttered Magenta, as they both moved on to take position at the entrance where both groups had disappeared. He pressed a button, closing the door leading to the Control Tower's pylon.
"That's Paul for you – he'll always be the military man," Ochre answered.  "Even if he lives to be a hundred years old."  He paused.  "As he's likely to do, even if this mission fails."
"I don't know if I envy him…"
Ochre hesitated.  "Did you mean it earlier, Pat?  About us – dying side by side?"
"I did," Magenta said.  "Ain't nobody I would rather have by me to cover my ass than you, buddy… and nobody I would be prouder to die with than yourself. We'll go – like Butch Cassidy and the Sundance Kid, pal."
Ochre smiled widely at the answer, a warm sensation filling his heart at the sound of Magenta's obvious honesty towards him.
Through the door, they heard footsteps and clamours approaching.
"Here they come," Ochre muttered.  He extended his hand to Magenta.  "Been nice knowing you, Pat."
"Been nice knowing you, Rick."
The two shook hands warmly –
- and stepped back, weapons at the ready, as banging started on the closed door.
<![if !supportEmptyParas]> <![endif]>
<![if !vml]>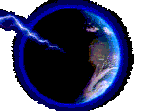 <![endif]>
<![if !supportEmptyParas]> <![endif]>
"How long do you think Ochre and Magenta will be able to hold them off?"  Scarlet asked Blue as they were hurrying down the corridors of Cloudbase.
"I don't know," Blue answered, panting heavily as he was pulling with all his strength on his now nearly useless mechanical leg, to keep up with the others. "Five, ten minutes?  My guess is they will be dead before either of our groups reaches our objective."  Despite all his efforts, he was lagging behind, and Scarlet was staying close to him, to offer him cover in case they encountered trouble.
They were advancing as fast as they could, going deeper into the heart of the base, taking detours to avoid encountering any enemy along the way.  They met barely any resistance.  Obviously, there weren't many of Roberts's and Ward's foot soldiers left; they were either still in the Control Tower, looking for them – or busy with Ochre and Magenta.  The few soldiers they did encounter were swiftly taken care of, even before they could either aim at them with their weapons or raise the alarm.
At a junction of corridors, they stopped, as much as to take a breather as to decide on their next move.  They looked at each other.
"Time to separate," White commented.  He pointed to the left.  "That's the shortest way to the engine room control centre – where the wheelhouse is."
"And over there is the lift leading down to the heart of the engine room," Scarlet said, pointing to the right. "To the nuclear reactor and the Quantum  Transmitter."
 "I hope your theory will work, Captain Green…  Seymour," White said to the younger man standing by his side. "If it does, it might spare me years of solitary Hell in the middle of the Himalayas."
 "We'll do our best, sir," Green answered truthfully.
 "Well, I guess this is goodbye, then," White said with a wry smile.  "I wish you good luck with your mission."
"And you with yours," Blue said with a quiet nod.
"It's been an honour working with you, gentlemen," White said with no concealed pride.
"And with you, sir," Blue answered. 
Quick handshakes were exchanged between the five men, and White, shaking Scarlet's hand last of all, looked straight in the eyes of the youngest member of their group.  "All our fates will be in your hands, Paul – I know you'll do well."
"Thank you, sir…"  Scarlet answered – and somehow, he felt, as he had rarely felt before, intimidated by the task ahead.  There was so much at stake now.
"Godspeed, son," White finally said, squeezing Scarlet's shoulder.
Black did the same, thumping it as well. "Stop this hell from happening, Paul."  And with that, the two men rushed down the left corridor – towards the engine room control centre.  Blue, Scarlet and Green watched them disappear, before turning to the other corridor, where the lift that would take them down to the bowels of Cloudbase awaited them.
"Ready to go?" Blue demanded.
"As ready as we'll ever be, I guess," Scarlet answered.  
The three of them hurried down the hallway.
<![if !supportEmptyParas]> <![endif]>
<![if !vml]>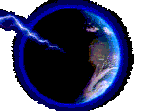 <![endif]>
<![if !supportEmptyParas]> <![endif]>
Colonel White and Captain Black arrived at the engine room control centre in record time.  There were two guards at the door, but they easily took care of them, killing them on the spot before they could react, before making their way to the wheelhouse – where they found no helmsmen working at the helms.  White checked the controls.
"Automatic pilot," he reported to Black, who was closing the door behind them, and destroying the locks with one blast of his rifle, so they would not be disturbed in their task.  "I'll override it…" 
He stationed himself in front of the main helm and pushed a button – and frowned when he realised that it did little to give him control of the helms.  He frowned.
"Hello – who's flying this thing?"
"Would you bet it's the Mysterons?"  Black had left the door to swiftly come to his friend's side.  He pushed a few controls himself, but to no avail.  He grunted.  "That's what I thought," he said.  "The base is controlled by the Mysterons and they are flying it…"
"Great," White muttered.  "Now what?"
There was a sad smile from Black, who put down his rifle and took his place in front of the second helm.  "Leave this to me."  He put both his hands on the helm, and then closed his eyes, seemingly concentrating.  For long seconds, he remained still, and beads of sweat formed on his brow, now creased with what looked like an intense mental effort.  White watched him, in silence, wondering what he was doing exactly.
He heard a beeping sound coming from the controls and suddenly felt the helm responding under his hands.
"How…?"  He started, looking at Black with astonishment.
"It's… part of the gift the Mysterons left me, when they lost control of me," Black answered, opening his eyes.  He was still very pale, and his brow was covered with perspiration.  "I can remove mechanical stuff from their control, and back to my own, just by concentrating enough.  I don't have to do it that often, which is a blessing – because it's very tiring and it gives me a hell of a migraine."  He grunted.  "It takes all of my strength right now just to keep it up…"
"Will you be able to hold on, until we get this thing into space?"  White asked him.
"I'll hold on as long as it takes," Black answered.
"Good," White said with satisfaction.   He pressed the commands in front of him, to calculate their course.  "We have twenty minutes to do it…"
"You realise of course, that due to my link with them – and if Roberts told the truth earlier – the Mysterons might know exactly what we're attempting?"
"If Roberts told the truth…" White grimly nodded.  He had no doubt, in fact, that what Roberts had said was true.  He saw no reason for the Mysteron to lie.  Except maybe to further torture Captain Black.  Which would be a moot point at this moment.  "And they possibly also know about Green's plan to send Scarlet back in time.  If they're as afraid that this might succeed as Green imagines they are, they'll be concentrating more on Blue's team than on us…  I hope they'll be careful."
"Sorry," Black said, genuinely apologetic.
"It's not your fault, Conrad. You couldn't help yourself." White turned to face him.  "All in all, old friend…  It's still good to be working by your side again – and I want to tell you… how sorry I am for you for the loss of young Blackburn."
Black thanked him with a nod, keeping the pain inside of him.  "It's good to be by your side too, Charles…  If only for a short moment." He turned back to the controls.
"Let's put an end to this madness.  I swear, the Mysterons won't have the last laugh this time…"
White approved with a nod of his own and both pushed the controls forward.
Cloudbase's speed increased gradually, and started climbing higher and higher into the atmosphere…
<![if !supportEmptyParas]> <![endif]>
<![if !vml]>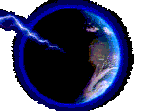 <![endif]>
<![if !supportEmptyParas]> <![endif]>
The lift took Scarlet, Blue and Green down to the lowest level of Cloudbase, into the engine room, the largest section of the base.  So far, their journey had been uneventful – so much so, that it was becoming unnerving.  They couldn't believe it could go so smoothly, without the Mysterons even attempting to stop them.  
They felt Cloudbase's increase of speed and change of altitude as they stepped out of the lift, and knew that Colonel White and Captain Black had reached their destination.  Now it was their turn to fulfil their own mission.
They took another five minutes to reach the nuclear reactor, right in the middle of the engine room floor – a huge, golden globe to which were attached so many complicated circuitries and mechanisms, and large silvery pipes which conveyed the excess heat from the reactor through the underside tubes running the length of Cloudbase; it was the heat from these pipes, in conjunction with solar panels, that prevented the base from freezing in the atmospheric cold. 
There was a smaller globe, cocooned on one side of the large reactor, which contained all the controlling circuitries of the reactor.  Attached to this, was a mechanism that Scarlet never had seen before – obviously, the Quantum energy containment field, he realised.  It was pulsating with a greenish glow, that reminded Scarlet uncomfortably of the Mysterons' manifestation of power. 
Connected to this mechanism, was a hand-sized gizmo, that he recognised instantly.
The Quantum  Transmitter – actually, the Mysteronised reconstruction of the Quantum Transmitter he had brought back from the Himalayas.
"This is it," Green said in a whisper.
Strangely, there didn't seem to be any guards around, so the three men walked towards the reactor. 
Scarlet, still on his guard, was the first to notice movement on their right side, and instantly reacted. 
"Ambush!" he yelled, and he pulled the trigger of his gun, firing on two men who suddenly jumped out of the shadows to shoot at them.
From the left side, three other men appeared, and Blue cut them down too.  Just in front of them, yet another three men appeared who attempted to block their way to the nuclear reactor. The Spectrum officers were forced to duck behind the heating ducts to avoid the hail of bullets that spat from their weapons.  Bullets pierced the hull of the pipes, and hot white vapour escaped, filling the room and forming a screen from which the Spectrum men were able to shoot down the last of their opponents, who fell to the ground with barely a sound.
"Is everyone all right?" Scarlet shouted over the hissing of the escaping vapour.
"Yeah, all right," Blue answered, not far from him.
"Here too," the voice of Green echoed, from the other side of a control panel.  "There don't seem to be any more of these guys."
"For now," Scarlet agreed.  "Let's do this quickly, before others arrive."
The three of them emerged from their respective hiding places and they walked cautiously toward the nuclear reactor.  Stopping in front of it, Green examined it, then checked on the Quantum containment field and finally the Q transmitter.  He put his weapon down.
"Great. No bullets seem to have touched the equipment in the shoot-out," he commented.  "I wouldn't want to work on damaged equipment for this."  He sat down in front of the control panel, and started typing on the digital keyboard.  Scarlet and Blue were keeping guard next to him, looking around to make sure no-one was coming.
"There's a detonator attached to this thing," Green announced.  "It's scheduled to go off in five minutes…"
Blue checked his watch.  "At midnight exactly, like Roberts said."
Green nodded.  "It'll blow the nuclear reactor – then the Quantum energy will do its stuff…  Let's just hope that Colonel White and Captain Black will have time to take this base into space before it does.  If we're unable to send you back in time, Scarlet, at least, Earth might have a chance of survival."
"Are you sure you know what you're doing?" Scarlet asked, glancing over his shoulder at Green.
"Actually… no," Green admitted with a shake of his head.  "I'm just working on this, adjusting the data within the Quantum Transmitter, following the information that Professor Barnard gave me about it – and what he told me about your particular case.   If he is right, when the Quantum energy is discharged – even if it is in space – you should be sent back to your time – at about the moment you left it.  Think of it as… simply pulling on an arm to re-seat a dislocated shoulder.  Time should naturally resume in its track for you after that."
" 'Should'…" Scarlet repeated.  "There's no certainty, then?"
"No, I'm afraid there's not… Remember that we're working with a science which is relatively unknown to us.  Most of it is still theoretical."
"Marvellous," Scarlet mumbled.
Green's brow furrowed as he concentrated on his controls.  "I'm just trying to fiddle this a bit… so you might return to your time a few seconds before you left it. I hope I understood Professor Barnard's explanation of this…"
"That would be great," Scarlet said.  "A few seconds would be all I need to act and stop Futura's destruction… and all that followed won't happen, right?"
"All the events that followed were mostly due to the destruction of Futura City.  Stopping that event should do the trick."
"What about my other self?"  Scarlet asked, as something suddenly occurred to him.  "If I stop all this from happening, he – well, 'I' – will never be sent forward in time.  Won't that mean I will never be standing here, waiting to go back – and stop Futura City from being destroyed?"
Green smiled lightly.  "I can understand your confusion.  You are referring to what is theoretically called a 'time paradox'.  But I don't expect you have anything to fear from this.  You are that other self, displaced in time and we are just putting you back where you belong."
"But a few seconds before I actually left."
 "The same human being cannot exist as his own duplicate in the same timeline – you'll be 'absorbed back' into your 'other self' and you will become as one.  It would be like you never left – except you will retain all the memories of what you experienced here. I expect it will be a little disorienting."
"In theory," Scarlet said with deadpan aplomb.
"In theory." Green paused before he continued, a little hesitantly: "You have to be aware, Captain, that if we successfully send you back in time, there is also a high possibility that you won't be able to stop things from happening.  For all we know, Barnard might be wrong, and time might even not be changeable."
"The Mysterons appeared to think it could," Blue remarked from his position.
"Yeah – which might be an indication that this will indeed work. Despite my bragging earlier, I have to admit that they do know more about how the Universe works than we do. But in any case, we still could be sending Captain Scarlet to his death – he could truly die this time during the blast, as it might have been his fate all along.  He might also find himself trapped in a time loop..."
"What's a time loop?" Scarlet asked.
"We send you back in time, and the initial blast that destroyed Futura City will send you into the future – again.  To live these last few days once more, until this very moment where we'll send you back in time.  And again… and again…"
"Oh good," Scarlet said rolling his eyes.  "Just like 'Groundhog Day', then."
"Well, ultimately, you would likely lose your mind."
"Better and better," Scarlet muttered.
"Are you still willing to do this?"  Blue asked, watching Scarlet with a thoughtful expression.  "This is an enormous risk you're taking."
"The thought of dying doesn't scare me.  Even before becoming indestructible…"
"Virtually indestructible."
"Whatever – well, even before that, I was accustomed to the thought of dying in the course of duty.  But there are so many imponderables to this… 'mission'.  We're not even sure if it will work, by Green's own admittance.  It's never been done before."
"But if it succeeds, so many things will change," Blue remarked.  "People will live.  The citizens of Futura… Your parents…  Dianne… "
"And other people will die," Scarlet remarked, thoughtfully.  "Or… won't even come to exist."
"What do you mean?"
Scarlet walked to Blue, who instinctively took a step backwards, at his friend's advance.  Scarlet barely noticed that he was holding himself upright on the console behind him.  He looked him squarely in the eyes.  "What will happen to those people who exist in this timeline, when – if – it dissolves into nothingness?" he asked quietly.  "The bad things that happened, with the destruction of Futura, will cease to exist… but what about the good things?"
"There are so few…"
"You and Karen – you got married."
"We will still get married.  Only this time around, hopefully, the wedding will be less… eventful."
"And what about your children?"
Blue paused, not answering right away, looking into the distance, obviously weighing his thoughts.  After a few seconds of reflection, he looked into Scarlet's anxious blue eyes again – and smiled.
"They will have a better life than they presently enjoy," he said.  "And more…  they will play with your children."
"Adam…"  Scarlet hesitated, unsure what to say anymore.  His eyes dropped, and then he noticed that his friend was holding his abdomen with his free hand. He could see blood pouring from between the fingers tightening against the dark of the uniform.  Scarlet swiftly returned his gaze to Blue's face, and then saw how drawn he looked, although he was doing his best to appear strong.
"You're hurt," Scarlet said in concern.  "How…?  When…?"
"That last attack," Blue answered quickly.  "With my bad leg, I wasn't quick enough to avoid the bullets, I'm afraid. But it isn't important…  You have your mission to think about."
"Adam, I can't leave now.  You'll die if…"
"I'm already dying, Paul." That stunned Scarlet into silence. Blue took his friend by the shoulder and stared him right in the face, with an inflexible determination in his own blue eyes. "It doesn't matter.  Like Green said, it'll be a moot point if you succeed in your mission.  That's all there is now.  Your mission.  Now, you go back to your own time – stop all this madness from ever happening… and everything will be all right."
"I wish I was as sure as you are…" Scarlet murmured.
"There's no way to be sure, but you have to go," Blue insisted.  "Don't you see?  It's our only hope now…"
Scarlet sighed. "All right, all right.  I'll do it.  But if I turn out thoroughly mad, getting trapped in a time loop, I will have you to blame, Svenson."
The smile on Scarlet's face took the edge off his words, and Blue smiled in turn.  "I accept the responsibility."
Scarlet nodded.  "And I accept the risk." They clasped hands.  "I'll see you – sooner than you think, old friend."
Blue chuckled.  "And I'll probably be less old when you do."
There was a violent shake of the base, which nearly make them lose their footing.  They looked at each other, wondering what was happening.
"Cloudbase," Blue muttered. "The ascent must be straining her…  She's probably reaching her limits, at this altitude…"
"Captain Scarlet," Green called from his station.  "The detonator… there's less than a minute left.  Get ready."
"Where should I stand?" Scarlet asked.
"Next to the Transmitter and the containment field – close to the Q energy.  When it's released, it will hit you dead on."
"What about you? You'll be very close too."
Green shrugged.  "Close or away, it doesn't matter.  The whole base will be blown out of existence." He looked at Scarlet.  "Only you will have a chance."
Sounds of multiple footsteps echoed through the distance, quickly approaching.  Blue leaned against his console, raising his rifle, and looking in the direction from which the steps were coming.
"Scarlet, get into position!" he urged.  "Those drones are coming closer.  I'll try to contain them long enough!"
"Blue…"
"Get a move on!"
"S.I.G.," Scarlet muttered, moving to stand next to the containment field.
"And Scarlet?"
"Yes?"
 "Good luck."
Scarlet nodded his thanks. "I will need it," he murmured.
<![if !supportEmptyParas]> <![endif]>
<![if !vml]>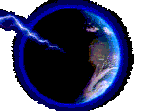 <![endif]>
<![if !supportEmptyParas]> <![endif]>
Cloudbase shook violently, as it pulled itself out of Earth's atmosphere, and emerged into orbit.  The stars never looked so bright as they looked now, and the moon seemed so close through the vidscreen that Colonel White felt that he would be able to reach out and touch it.
"It's so beautiful," he murmured.
Captain Black flicked a lever, and the view on the screen changed, so both men were now able to glance down to the planet Earth, as it looked from this height – a shimmering blue, green and white ball, slowly turning underneath their feet.
"Now you know how I felt – when I was with the Space program," Black murmured. "There's no sight that could ever equal this sight.  Our home."
White was mesmerised by the vision. "Home," he whispered in turn.  He could feel the weightlessness starting to affect him.  His feet were on the verge of leaving the floor, his body felt so light.
Just within Earth's circular horizon, at the limits of his own vision, he saw a shooting star – and made a wish.
That was his last thought, as the nuclear reactor suddenly exploded, and Cloudbase broke in two, a blinding light bathing it, and sent ripples through space, which bounced off the surface of Earth… causing a 'boom' that could logically be only heard from the planet.
But through the distance in space, a hundred million kilometres or so from there, another sound answered the violent explosion.
The roar of anger from a powerful, collective mind, over a battle lost at the hands of a handful of Earthmen…
<![if !supportEmptyParas]> <![endif]>
<![if !vml]>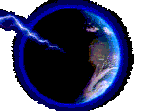 <![endif]>