Moderator: Spectrum Strike Force
One with the Force now: Carrie Fisher, 1956-2016
Definitely not a cool news. 2016 will have been a bitch 'til the very end.
The internationally beloved Princess Leia, Carrie Fisher, has passed away, at age 60, after suffering from a heart attack during a flight from London to Los Angeles.
She was my generation's princess, and she was one of a kind: the strong, independant woman, who would take charge. Despite some dark episodes in her life, Carrie Fisher was mostly like the icon she had portrayed so well in Star Wars. And like that character, she had been loved by those many she had touched the lives of.
The Hollywood community, the whole planet and even the entire galaxy will mourn her forever - and remember her forever as well.
The Spectrum Headquarters website presents its collective condolences to Carrie's family, friends and colleagues.
Rest in Peace, Princess Leia. We will love you for all times.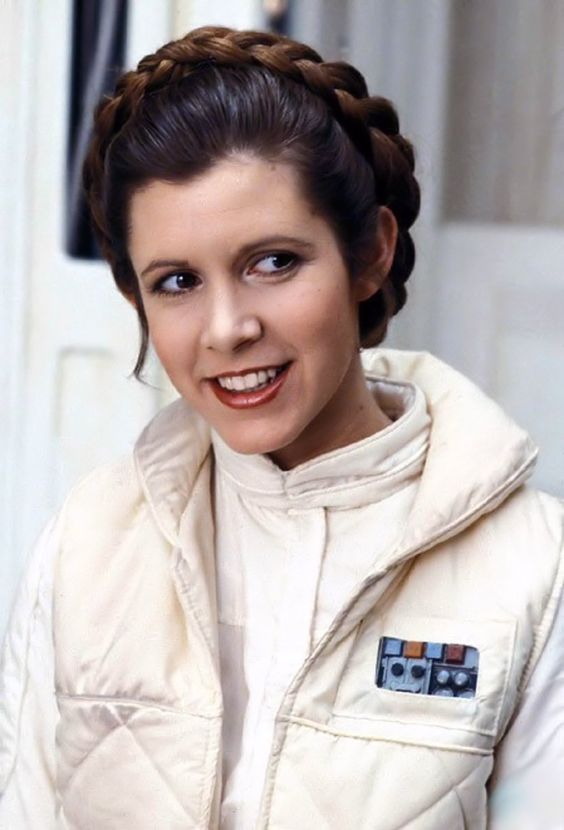 Colonel

Posts: 1752
Joined: Thu Jan 01, 1970 1:00 am
Location: Canada
---
Chris,
Beautiful post, and a beautiful picture.
Carrie Fisher was funny and talented, taken away far too soon. I could hardly believe the news when it broke that she'd passed away.
What a year indeed...

It is perfectly okay to write garbage—as long as you edit brilliantly.
– C. J. Cherryh
Cloudbase Captain

Posts: 780
Joined: Tue Jun 29, 2004 9:31 pm
Location: Wet Wales
---
Yes, indeed, tragic news. But then to learn that her mother, the iconic Debbie Reynolds, passed away barely a day later, is incomprehensible. I'm so very sorry for Debbie's son Todd and Carrie's daughter Billie. To lose such close family members in the space of 48 hours is utterly horrendous and particularly cruel during this supposedly festive season.

RIP, Carrie and Debbie. May the Force be with you on your journey forwards and may it sustain and nurture your loved ones left behind.
"A writer is somebody for whom writing is more difficult than it is for other people." Thomas Mann.
Major

Posts: 624
Joined: Thu Mar 08, 2007 10:06 pm
Location: Newcastle England
---
---
Return to Not Gerry Anderson but somehow related and cool!
Users browsing this forum: No registered users and 1 guest