Moderators: chrisbishop, Spectrum Strike Force
July 15, 2015: 2015 Halloween Challenge launched!
Yes! It's back again! For a 14th year!
Would you believe it? It's been 14 years since we had our first Halloween Challenge. And now on this July 15, 2015, we launch our new edition! And again, we invite all of you to participate to the Challenge, by submitting a Classic Captain Scarlet or a New Captain Scarlet story, which is befitting a Halloween, horror, fantastic or fantasy tale!
Hey, it's ALSO Thunderbirds' 50th Anniversary! Since we're at it, why not extend this year's challenge to Thunderbirds as well?! Maybe even - dare we say it - a Captain Scarlet/Thunderbirds crossover?! Who knows, anything is possible in the world of fan fiction... especially when it's for the Halloween Challenge! And oh, you can also present a picture, drawing, any kind of image you wish instead of a fan fiction story. Or WITH a fan fiction story even!
Do we need to present the Challenge further? Perhaps, if you're a newcomer and you don't know anything about it. Then click the picture below. It will take you to the Halloween Challenge page, and then you'll be able to read all the rules on how to participate to the most successful Captain Scarlet challenge on the Spectrum Headquarters website.
To your keyboard... or pen, whatever you prefer, and participate in great number!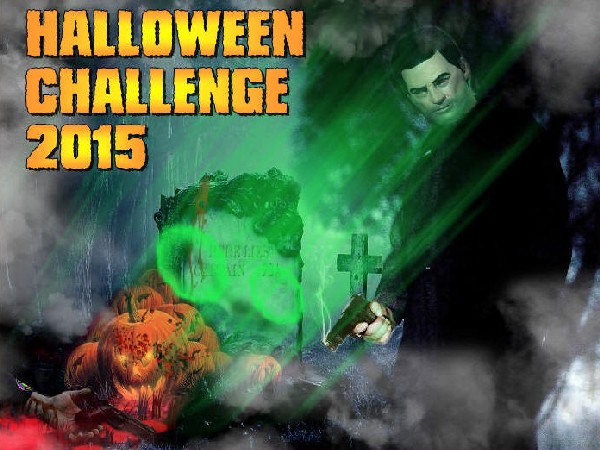 Colonel

Posts: 1752
Joined: Thu Jan 01, 1970 1:00 am
Location: Canada
---
Return to Fan Fiction Challenges
Users browsing this forum: No registered users and 1 guest