Moderator: Spectrum Strike Force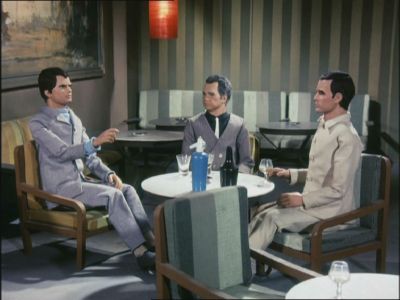 A little early - but off you go with this one!

Vision is perhaps our greatest strength... it makes us peer into the future and lends shape to the unknown.
(Li Ka-Shing)
Cloudbase Captain

Posts: 2879
Joined: Mon Jun 21, 2004 10:21 pm
---
Scarlet to the others, 'Look, I'm telling you that I did see a pink elephant.'
"Do your best, and leave the rest
(In another words, don't worry about it)
. 'Twill all come right, some day or night."
From Black Beauty
Lieutenant

Posts: 127
Joined: Mon Sep 14, 2015 3:11 am
Location: New Zealand
---
Captain Scarlet: "Remember the rotary phone? You used to dial it like this..."
Andrew (Lieutenant Pine)

Cadet

Posts: 48
Joined: Mon Jul 10, 2017 1:14 am
Location: New Jersey, USA
---
---
Return to Fun and Games: The Caption Contest
Users browsing this forum: No registered users and 1 guest