Moderator: Spectrum Strike Force
Unauthorised use of private messenging - Contact moderators!
Attention to all members!

The security question was recently changed, due to a wave of spammers coming onto the forum these last days. With any luck, the new question should put that problem at rest.

In the meantime, if you receive a private message that looks suspicious, or seems to contain spamming from any member (especially a member using an odd ID!), you are advised to follow these steps:


- Take note of the culprit's ID.
- Take a printscreen of the message (if possible) or copy paste the information.
- Contact me or any of the members of the moderating team with said information.
- Delete the message, without responding to it or following the link.

Any member of this forum caught of sending unauthorised spamming messages, either by private messenging, emails or posting on this forum will be instantly banned.


But of course, you are always welcome to post links to either information page, video, pictures or even merchandises related to Gerry Anderson!
Colonel

Posts: 1752
Joined: Thu Jan 01, 1970 1:00 am
Location: Canada
---
Hi, Chris. I received this from you(?) below, but it seemed suspicious since I don't know who HaroldJof is. Is this what you were talking about? I did not open the link. Thanks for having posted the warning on the forum. I've been so busy writing and storytelling, that I just haven't had time to check out your wonderful pages. Ah, Captain, my captain. He's still my screensaver!
Peace,
Laura K.
A.K.A. Captain Turquoise/Lady Hawke
-----Original Message-----
From:
spectrum@spectrum-headquarters.com
[mailto:spectrum@spectrum-headquarters.com]
Sent: Monday, August 08, 2016 5:58 PM
To: Captain Turquoise
Subject: New private message has arrived
Hello Captain Turquoise,
You have received a new private message from "HaroldJof" to your account on "Spectrum Headquarters Forum" with the following subject:
Hello - giveaway from spectrum-headquarters.com
You can view your new message by clicking on the following link:
ucp.php?i=pm&mode=view&p=8208
You have requested that you be notified on this event, remember that you can always choose not to be notified of new messages by changing the appropriate setting in your profile.
--
Thank you for joining the Spectrum Headquarters Forum!
Please, be sure to read our rules and guidelines thread, before starting to post!
Welcome and enjoy yourself!
S.IG.!
Spectrum HQ Forum Management
Cadet

Posts: 1
Joined: Wed Jan 04, 2012 6:11 pm
Location: USA
---
I got the exact same message from the same user. It's obviously a spammer. He (it?) was promptly booted out by Colonel Chris. Good riddance.
Ensign

Posts: 95
Joined: Wed Jan 14, 2015 8:25 am
Location: Canada
---
Hi, Captain Turquoise! Long time no see! Write me to let me know how you are when you have a moment, please!
I assume you receive this in your email box? Then it would seem like a notification from your Private messenging, saying that you had a message from Harold-what's-his-name... So possibly, if you go to your Private message section, you'll find a a message from him. So get rid of it if it's the case.
That guy (or mysteron, spider, or robot, whatever) was banned from the forum last evening. Along with a half dozen of others similar to him. Although to my knowledge, that's the first to actually use private messenging to annoy member.
Let it be known: spamming members of this forum using privage messenging will result in an immediate ban. Let the fans have fun and not be bothered by spammers!
Time to get the big guns out!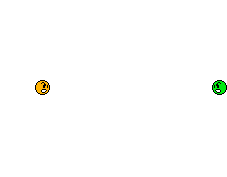 Colonel

Posts: 1752
Joined: Thu Jan 01, 1970 1:00 am
Location: Canada
---
Hi Guys,

I got the same E-Mail. But because I have to use a contained system he, it, them, rat droppings or what had no luck annoying me.
Good work in dropping off of "Cloudbase".
"Do your best, and leave the rest
(In another words, don't worry about it)
. 'Twill all come right, some day or night."
From Black Beauty
Lieutenant

Posts: 137
Joined: Mon Sep 14, 2015 3:11 am
Location: New Zealand
---
---
Users browsing this forum: No registered users and 1 guest