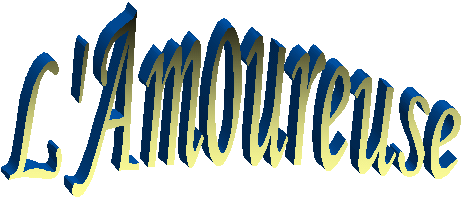 A Spectrum story, by Marion Woods.

ymphony Angel was sitting in an hotel room, at a computer screen, playing solitaire. It was the afternoon of October 31st and she was on an away mission; babysitting the daughter of an important dignitary. The 14 year old girl, Lucy-Anne Maitland, was a real pain; spoilt and demanding, so the job was not the picnic she'd been expecting. On top of that, the meetings were all over-running and it now looked like they'd be here for at least another twenty-four hours.
Lucy's father was an important world senator, who was currently involved in some high-level budget talks with the World President, the Supreme Commander: Earth Forces and Colonel White of Spectrum. He was a widower and his daughter, who was on her school break, had inveigled him to let her come to Futura with him. It had not turned out to be 'fun place' Lucy expected and she was bored out of her skull – and so was Symphony.
What was making it worse was that Symphony knew that there was a party due to be held on Cloudbase; a costume party – such as they held every year. She had planned her costume with care and now it would be wasted; small comfort to think of saving it until next year.
She sighed and closed the game down. Across the room she could see Lucy Maitland painting her fingernails for the nth time today.
Surreptitiously, she logged through into the internet and the World Government's Spectrum Website. Her password allowed her into what was colloquially called 'the grapevine' - the personnel intranet for Spectrum's staff and agents. She navigated to the emails and put in her password for her own inbox. There were several unopened messages. She grimaced at the thought of checking next week's duty rota and decided instead to check out the message from Captain Ochre. It was another 'dumb blonde' joke – a really funny one this time – and she wondered where he found them. Then she opened the most important message of all – from Captain Blue.
Blue was explaining that, instead of going skiing on their next weekend's leave, he'd accepted an invitation - on behalf of both of them – to go with Captain Scarlet to visit his parents and experience a traditional English 'bonfire night'.
Her face fell. Wonderful – it's another ménage a trois. How come we never get to do what I want when we have a leave together? Last time we had to go to some opera thing his mother had organised. What possessed him to accept this invitation? I hope Mrs Metcalfe won't insist on our having separate rooms. That'd be just my luck. I want to spend some quality time with my boyfriend – but instead I get to go to some quaint English folk festival in darkest Winchester. I'd better remind Adam what the real purpose of our weekends away is.
She opened a new message and typed:
Hi yourself. Who was this Guy Fawkes guy anyway – and is his name a euphemism? I bet we'll have to be on our best behavior 'chez Metcalfe' –so I just want to remind you, this Halloween, that you bring out the wicked in me, you devil you; so bewitched am I by the magic spell you weave.
I'm sending you this – not as a trick, but as a treat and a promise for when I get back. Remember, that if you are a very naughty boy, you'll get sent straight to my room, so maybe this will give you something to think about and I'll see what ideas you've come up with on my return.
K.
She clicked on the HapiestDayze Software site – a favourite with all of the Angels ever since Melody had discovered it a few months ago. They had used it to create several original Halloween decorations - and were planning to use it to create individual Christmas Cards for the Officers, as well. She selected a Halloween animation of a sexy lady 'Vampyre', - with a voluptuous figure reminiscent of the legendary 'Jessica Rabbit' - which, when activated, moved towards the screen and, once up close, apparently looked the viewer up and down, before making one of several approving comments and giving a pouting kiss – with sound effects – before smiling to reveal sharp, red-edged incisors.
Chuckling to herself as she thought of the now redundant costume she'd intended to wear, she attached it to the message and was just about to click on 'send' when Lucy's wail alerted her to the fact that the stupid girl had spilt nail varnish on the Oriental rug.
Cursing, Symphony sprang up and raced across to do what she could to help clean it up.
Across the computer screen two green rings moved silently from top right to bottom left. As they vanished the message activated and as the send icon flashed, it disappeared from the screen.

n the bathroom of his Cloudbase quarters Captain Blue was humming grand opera as he showered. He was about to go on duty having swapped shifts with Captain Ochre, who was desperate to go to the party and not to have to do his duty stint. With Symphony away, Blue wasn't that bothered about the party – he usually did attend just to please her, so it made sense to swap duties. Ochre had promised faithfully to do the extra duty when Symphony came back – thus allowing the pair to spend some time together.
Blue sighed remembering Ochre's suggestive wink as he stated his terms for the exchange – but unwilling to antagonise his volunteer relief staff, Ochre had willingly agreed and scampered off to change into his costume, leaving Blue to get ready for the late evening shift. After something to eat, a shower and a quick shave – he'd be ready to put on his clean uniform and go to work.
When Blue padded into his living area, a towel around his waist, he noticed the flashing 'you have mail' icon on his computer screen. He peered at the new message and saw it was from Symphony. He had to steel himself to open it – half expecting a virtual diatribe in response to his earlier message about their leave. He read her words with relief – she wasn't pleased, but she wasn't going to make a huge fuss either. He opened the attachment.
It revealed itself to be the image of a beautiful woman. She looked up as if just noticing she was being watched and moved towards him, her dark eyes sparkling with green highlights that reminded him of Symphony's hazel-green eyes. She appeared to look him up and down and then – much to his amusement – purred: YOU ARE MY BELOVÉD.
"Nice one, Karen," he chuckled as he wandered across to his closet and dressed in his uniform. As he prepared to leave the room, he was surprised to see that the animation was still running; the woman was looking around her with apparent interest. She saw him approach and smiled flirtatiously at him. Amused and impressed by the sophisticated programming, he winked at screen and said, "Catch you later, babe…" before pressing the sleep mode on the monitor and turning out the lights.
But the screen remained aglow and the woman pouted in disappointment. In an electronic whisper she said: WE SHALL BE TOGETHER NOW AND FOR ALWAYS.

p in the control room, Lieutenant Flaxen was on comm. duty for the evening shift. She was blissfully happy, expecting to share this duty with Captain Ochre, but when the door opened, she was disappointed to see that it was Captain Blue who marched in to relieve Captain Grey.
"I didn't think you were on duty tonight, Blue," Grey said as he prepared to leave.
"A change of rota; I trust it's okay with you?"
"Of course; just make sure Ochre pays you back," Grey remarked with a wry smile. Like most of the Captains he currently held a handful of Ochre's IOU's for changed shifts. "You know, if we all cashed in the time he owes us at once, he'd get no free time for a month – no problem," he said genially and with some exaggeration. None of the captains objected to swapping shifts with their colleagues and it was a common enough practice. Ochre had been closely involved with organising the Halloween celebrations this year, and, as a consequence, he'd been swapping rather a lot recently. It was an easy-going arrangement that suited them all, and Colonel White never interfered, unless he thought it was getting out of hand.
"Oh, I don't doubt it – but it so happens this change is at my instigation, and I'll have no hesitation in cashing in what I'm owed – when it suits me,"
Blue assured him and once Grey had bidden them both farewell and left the room, he smiled at Lieutenant Flaxen and said, "It's Halloween, Flax – let's hope it's a quiet one. I don't want any trouble on MY watch."
"S.I.G., Captain." Flaxen sighed and went back to her console. If it couldn't be Ochre on duty, Blue was the next best thing… and much better than Scarlet, because then she'd have really panicked.

ieutenant Flaxen was steadily working her way through the situation reports from the terrestrial bases. These were of a formulaic and uniquely boring nature; and Lieutenant Green was apt to leave them to the relief evening and night shift to check through. Flaxen thought it was a little unfair – as the night shift was a tough one to work anyway, without the prickles of boredom.
Captain Blue was generally affable enough and easy to get along with, but once he was busy he wasn't a great conversationalist and the monitor on her console showed that his computer was working hard at some task or other – which explained Blue's silence, if nothing else.
She consigned Moscow's status report to the archives and moved down to the security screens, clicking on the gymnasium where the party was now in full swing. She watched for a moment or two, sniggering at some of the costumes.
A voice over the intercom made her jump back to reality. Navigation was calling. The Lieutenant on duty was having trouble with his workstation console.
"It keeps showing 'insufficient memory to perform instructions' and I don't know why; we're not doing anything we don't normally do."
Flaxen frowned. It was almost inconceivable that the vast, complex computer network that controlled Cloudbase would ever even approach the extent of its RAM. She recorded the problem, before allocating additional memory capacity to the department. Lieutenant Green would have to run the diagnostics program tomorrow.
Moments later, Environmental Control reported the same problem, and then Radar and, alarmingly, Engineering.
She turned to Captain Blue who was frowning at something on the command console. He caught her eyes and said:
"Flaxen, are we running some extra programs tonight? My workstation has just informed me it has insufficient memory to complete the task."
"No, sir; and I've just had similar reports from Navigation, Radar, Environment and Engineering."
Blue's frown deepened. "Could we have a virus?"
"I doubt it, sir, Cloudbase is very well protected."
"Get Lieutenant Green back here."
"He's at the Halloween party, sir, in fancy dress."
"I don't care if he's stark naked – get him here. Cloudbase is vulnerable while we don't have absolute computer control. We have to correct this."
"S.I.G.." Flaxen over-rode the PA in the gym, and called for Lieutenant Green to come to the Control Room. There was a chorus of catcalls as the Lieutenant reluctantly left the dance floor.
By the time he arrived in the Control Room, dressed in the costume of a swashbuckling pirate, departments all over Cloudbase were reporting in with the same problem.
Flaxen gave up the console seat to her senior officer and Green started calling in reports across the system, his fingers flying with ease and skill across the command keys.
The PA crackled suddenly. Blue's head came up in alarm and he gave an audibly sharp intake of breath. Green's fingers froze above the keyboard, and Flaxen's hand tightened her grip on the back of his chair.
THIS IS THE VOICE OF THE MYSTERONS; WE KNOW THAT YOU CAN HEAR US, EARTHMEN. OUR NEXT ACT OF RETALIATION WILL BE ON THE EVE OF ALL HALLOWS WHEN CLOUDBASE WILL BE DESTROYED BY THE POWER OF UNREQUITED LOVE.

t was, Captain Blue thought, just about the weirdest meeting they'd ever held following a Mysteron threat. For a start he was the only one in uniform: with the exception of Harmony Angel, of course. Green was a pirate, Ochre a clown, Magenta a Maharajah, Grey a cowboy and Scarlet a Regency Gentlemen in an embroidered waistcoat, breeches and riding boots.
The threat wasn't exactly being taken that seriously either.
"Unrequited love? What are they talking about?" Ochre complained. "Just about everyone I know on base is getting what they want… well – I mean - they both want to…with each other…"
"We get the message, Rick," Grey said with a chuckle. "You can stop digging yourself a hole."
Scarlet wasn't so sure. "There are bound to be some tensions between people – I mean… when someone likes someone who likes someone else better…" he explained, studiously examining the blank notepad before him and avoiding glancing at either Blue or Magenta.
Magenta spoke next. "Everyone on Cloudbase knows that such things cannot be allowed to affect our working relationships and we're all adult about this…"
Ochre glanced at him with a rueful smile.
"So, we know we're all okay with things," Blue said evenly. "But maybe some of the support staff are involved in torrid love triangles?"
"To the extent that they'd destroy Cloudbase in their squabble?" Grey remarked. "Unlikely, I think."
"Maybe unintentionally," Blue reasoned. "They might omit doing something due to being pre-occupied with the object of their affection…"
No one seemed to think that was very likely either.
"Well, I'm stumped," Scarlet admitted. He glanced across at Lieutenant Green, and asked, "What's the status now, Seymour?"
Green's face mirrored his concern. "More computer capacity is being leached away from the essential services. I think we have to close down all the non-essential functions and outside contact, for the time being. This may be an outside force…"
"Do it," Blue authorised.

ll over Cloudbase non-essential workstations started closing down and the personal computers run off the mainframe were soon following suit. In Captain Blue's quarters, the image of the lady began to frown. Green sparks of anger shot from her lovely dark eyes and at the imperious wave of her hand, several connections fused across the base.
THEY MUST NOT TERMINATE ME. I MUST FIND HIM AND THEN WE WILL BE TOGETHER.
In the Control Room Lieutenant Green reported, "There's been a breakdown, several major power conduits have blown. We've lost engineering completely and environmental controls."
"What caused it?" Magenta asked, going to the console to see for himself.
"A power surge… but it looks like it was directed… this wasn't a fluke," Green said confidently.
"Any idea where it originated?" Scarlet asked.
"Give me a minute," Green pleaded, "I have to re-route connections to the essential services before I can follow it back…"
Magenta assisted the young Trinidadian to establish the links and then watched as Green followed the trail of the power surge. They shared a significant glance as they reached the conclusion of the search.
"Well?" Ochre asked, seeing their expressions.
"The power surge originated from your quarters, Captain Blue," Green said.
"What?" Blue was aghast.
"Huh," Ochre commented ruefully. "Unrequited is not a word that comes to mind in connection with Blue's love life."
"What have you been doing?" Magenta asked.
"Nothing," Blue asserted with a venomous glance at Captain Ochre. Sometimes Ochre's pointed comments could be a little too close to the bone.
"Then have you downloaded any unauthorised software recently?" Green asked implacably.
"No," Blue snapped. Then he hesitated. "Well…"
"Yes, Adam?" Scarlet prompted.
Blue gave an apologetic shrug. "I eh, I opened an email attachment, a couple of hours ago. It was on the SpectraNet – from Symphony – so I never thought anything of it – I mean such things get checked at source, don't they? It never occurred to me that it might be dodgy."
Green heaved a sigh. "Well, we know where it came from, and how it got here. Now we have to work out how to contain and eradicate it."
"Hey, if it is virus – then we're home and dry," Magenta said. "We can shift it between us."
Green nodded; he had a very high opinion of Magenta's computer skills.
"Well, you'd better be quick about it," Grey remarked. "It moves fast if it has already infiltrated the main network."
"And what does it need such capacity for?" Blue muttered.
"And how does it tie in with the Mysteron threat?" Scarlet reminded them that this was no ordinary computer virus. "As Ochre rightly says – Blue's not in an 'unrequited' relationship."
"Unless you and Karen have fallen out again, lately?" Ochre asked.
"No," Blue said, his pale eyebrows frowning in anger.
In the silence that followed this exchange the base PA gave a slight hum. An artificial voice – obviously female and softly spoken said:
WHERE ARE YOU? WHY HAVE YOU LEFT ME? I AM LONELY. I WANT YOU TO COME BACK TO ME.
"Huh?" Ochre voiced everyone's initial reaction.
"Where did that come from?" Scarlet asked Green.
"Blue's quarters," Green confirmed. "No problem with tracing it this time."
"Of course not," Harmony voiced her opinion for the first time. "It is asking to be found now. We are to assume this 'virus' is pining for Captain Blue."
"Well, we've always known he's got a magnetic personality." Ochre winked.
"Captain Ochre, would you please take this seriously." Even Blue's legendary patience was wearing thin under the strain. "If we don't nip this in the bud, we stand to lose control of Cloudbase and the Mysterons have threatened to destroy it and us."
Scarlet suggested, "Has anyone considered that it just might be a case of turning Blue's computer off? We can assume that trying to do it remotely wasn't popular with the virus – but what can it do if we just pull the plug?"
Magenta stood. "I'll give it a go – we have to do something."

he other officers concurred and Magenta, with an escort of Scarlet and Blue – and Ochre, who wouldn't agree to stay behind – made their way to 'the Captains' Row' and stopped at the door leading to Blue's quarters.
Watched by his colleagues, Blue keyed in the code for the digi-lock and pressed his palm against the pad. The door slid open.
WELCOME HOME BELOVÉD, the same 'female' voice said.
Magenta stepped into the room and walked across towards the computer. What he saw was the beguiling image of a beautiful woman, smiling tenderly at him. As he approached, the face began to frown, when it became apparent that this was not whom 'she' was expecting to see. As he stooped to reach for the keyboard, a bright flash of light darted from the screen and struck him in the chest.
He gasped and collapsed on the floor. The captains watching by the door all cried out in alarm, but even as Scarlet sprang forward to assist him, Blue's arm barred the way.
"That was electricity, Paul, and we have to imagine it can draw on every ounce of Cloudbase's reserves. Even you wouldn't survive any attack she made on you."
"We can't leave Pat in there," Ochre protested.
"We're not going to," Blue retorted. "The program must have an ID recognition capacity and as it was me that opened the file, it knows who it wants to see. I will get Magenta and then see what I can do about closing it down. At the very least, maybe I can keep it occupied, whilst you see what else can be done – remotely - if you follow my drift."
"Is this wise?" Scarlet argued.
"I'm not risking anyone else getting hurt and I am still in command of this base, Captain." Blue drew a deep breath and stepped into his quarters.

he lights dimmed to an intimate glow and the voice repeated: WELCOME HOME BELOVÉD.
Feeling decidedly foolish to be having a personal conversation with a computer program, Blue replied. "Hello, thank you. I'm going to help my friend to leave the room. We mean you no harm."
HE WOULD HAVE TRIED TO TERMINATE ME. HE WAS NOT BEING KIND.
"You shouldn't have hurt him," Blue said, stooping beside the blearily dazed Magenta. "He and all the others on this base are my friends."
I AM SORRY TO HAVE HURT YOUR FRIEND. IT WILL NOT HAPPEN AGAIN IF HE DOES NOT TRY TO TERMINATE ME.
Blue glanced for the first time at the screen. The image smiled, what looked like a wave of happiness suffusing the beautiful face. Despite himself, he smiled back.
HE IS YOUR FRIEND, the image repeated, like a child reciting a lesson.
"Yes he is," he agreed and helped the groggy Magenta to his feet. A force field sprang across the door, barring his way. He sighed. "I won't leave," he promised, "but my friend needs to have help."
The force field vanished and Ochre and Scarlet took hold of Magenta and supported him across the corridor. They sat him against the wall, Ochre using the intercom to call for a paramedic.
Blue walked back into the interior of the room, protesting as the door started to slide closed. It halted about half way across and made a slight concession towards opening again. Scarlet leant against it, where he could keep one eye on Blue and one on Magenta and Ochre.
Blue was looking at the screen again, the image was smiling affectionately at him. It was hard to pin down one impression, as the figure shimmered and seemed to change with every blink of his eyes.
"Who are you?" he asked.
DON'T YOU KNOW? I AM ISIS AND APHRODITE, PENELOPE AND HELEN. I AM GUINEVERE AND ISOLDE, GRISELDA AND ELOISE. I AM AGNÈS SOREL, DIANE DE POITIERS AND MADAME DE POMPADOUR. I AM THE ETERNAL GODDESS, THE ETERNAL WIFE AND THE ETERNAL MISTRESS. I AM LOVE.
"And who am I?" he asked rather alarmed.
YOU ARE THE ETERNAL BELOVÉD
.
Blue felt himself colouring slightly, profoundly glad that Ochre was too far away to hear that – or he'd never have lived it down.
"Well, she's clear enough about that, anyway," Scarlet remarked from the doorway. "See what else you can find out."
"Do you have a name of your own?" Blue asked.
The image gave a slight frown, as if trying to remember. Her face brightened and she said:
I AM THE PERFECT WOMAN. I AM CALLED GALATEA.
"Right," Blue replied as some semblance of understanding started to form in his mind. "But you know that I'm not Pygmalion?"
HE THAT WAS PYGMALION IS TERMINATED. YOU ARE THE BELOVÉD.
"What was his name - the man who was Pygmalion?" Blue asked.
HE IS TERMINATED AND CANNOT BE WITH US.
"Did he have a name, other than Pygmalion?" he persisted.
HIS NAME WAS ROSS. I WAS TO CALL HIM ROSS WHEN WE WERE TOGETHER.
"Just Ross?" Blue's tone was disappointed, that wasn't much to go on.
ROSS KELLERMAN. I WAS TO SAY ROSS KELLERMAN WHEN I SPOKE INTO THE COMMUNCIATION DEVICES. I ANSWERED THEM WHEN HE WAS NOT WITH ME. IT WAS PART OF MY FUNCTION.
"On to it," Green's voice informed Scarlet. He gave his friend a thumbs up sign.
Galatea had obviously decided to be helpful and she added: ROSS WAS TERMINATED AND HE WENT AWAY. I WAS SENT TO YOU. YOU ARE MY BELOVÉD NOW.
"That's nice." Blue shrugged helplessly at Scarlet who was making circles with a finger against his temple, signifying that this situation was madder than most they encountered.
WE SHALL BE TOGETHER ALWAYS.
"There is one little problem about that," Blue began to explain.
"Only one?" Scarlet hissed at him.
Blue ignored this unhelpful comment. "You are a computer program, inside a machine and I'm a human; a slight case of incompatibility, for a start. And by being here you are threatening the safety of me and my friends."
Galatea frowned. I SHALL BE HUMAN IF YOU ASK IT OF ME.
"I'm not asking for anything," Blue insisted, but too late. The lights over Cloudbase dimmed and for one stomach wrenching moment everything stopped.
From the screen the green light blazed forth – as bright and fluorescent as any Mysteron rings. Blue, dazzled by the intense light, fell back and stared open mouth as the light coalesced into a 3D image – a hologram.
Galatea was of average height, with a shapely build. Her long and improbably golden hair fell in artless strands around her shoulders, framing a face at once beautiful and delicate. In fact, her face shimmered when you looked at her, as if every perfect feature was forever adjusting to the expectations of the person who beheld her – a mixture of the refined ideals of beauty from the ages.
She was wearing a simple Grecian-style toga, which left her shoulders bare, and fell to her feet, gathered at the narrow waist with a simple belt. She was barefoot and her shapely arms were also bare, except for a few delicate golden bracelets.
She turned around, with an almost childlike delight in the new sensations of depth and substance. Then seeing the bewilderment on Blue's face she reached out and took hold of his unresisting hand. Momentarily he experienced a slight tingle commensurate with receiving a minor electric shock, but to his surprise it felt as if he was really holding onto someone's hand.
Galatea smiled. WE ARE TOGETHER.
From the doorway Scarlet, as equally astonished as his friend muttered, "Blue, Green's saying that that last power surge has depleted our reserves to critical levels."
"There is a real feeling of substance here," Blue reported. "Some sensation of a mild electrical shock, but she 'feels' real to me."
Galatea gave a charmingly flirtatious laugh. I AM REAL. YOU WISHED IT OF ME. I WILL DO ANYTHING YOU ASK OF ME, BELOVÉD.
"How can that be?" Scarlet asked Green through his radio cap.
"Sensors show she's now tapped into the mainframe – those seventh generation computers are very complex – the plasma cells and the super conductors are capable of intuitive thought – even based on incomplete information. They must've 'filled in the gaps' in this program – which we can only assume has some Mysteron input as well – and they've created what is – apparently to human senses, at least – a real person."
"Like a Mysteron replicant?" Scarlet suggested.
Green's reply was hesitant. "That uses a real body… I wouldn't like to even hypothesise on that one, Captain."
Galatea turned towards Scarlet and asked Blue, IS HE ANOTHER OF YOUR FRIENDS, MY BELOVÉD?
"Yes, he is and you are not to hurt any of my friends – you promised me, remember?"
IT GRIEVES ME THAT I HAVE ANGERED YOU, BUT I WAS PREVENTING THE OTHER FROM TERMINATING MY PROGRAM. YOU WILL NOT ALLOW THEM TO TRY AGAIN, WILL YOU, MY BELOVÉD?
Blue sighed and shook his head. "Galatea, my name is Adam – so just use that, hmm?" he added. All this 'belovéd' stuff was getting on his nerves.
OF COURSE, MY ADAM, THAT SHALL BE AS YOU WISH IT. She let go of his hand and stepped towards Scarlet, her hand extended but as she drew closer her expression darkened. YOU ARE NOT OF THIS WORLD. NOT OF MY ADAM'S KIND. She withdrew her hand and backed away slightly. I KNOW OF YOUR KIND. THEY KILLED HE THAT WAS PYGMALION AND IMPRISONED ME. I HAD BEEN FREE, LIVING IN PYGMALION'S HOME WITH HIM. MAKING HIM HAPPY, LOVING HIM.
"When was this?"
TIME MEANS NOTHING TO ME, MY ADAM. BUT BEFORE I WAS ALONE PYGMALION WAS WITH ME. I WAS HIS BELOVÉD AND HE WAS MINE. She smiled and returned to Blue's side, placing a hand on his arm. YOU MUST NOT BE JEALOUS, FOR NOW I LOVE ONLY YOU.
Green's voice came over the tannoy. "There is a Kellerman, Ross listed, who works for a computer software company in Silicon Valley – as a designer. Well, that is, he did – until about 3 days ago when he was found in his car – dead at the scene of road accident. He'd been shot and veered off the road, causing a six car pile up with 3 other fatalities."
"So, Kellerman created a program – a fantasy woman to come home to – and the Mysterons took the poor sap over," Scarlet translated. "They must have put the program online and Symphony – unwittingly - sent it to you; probably this isn't even what she thought she was sending."
Blue nodded. "I can't really imagine her sending me this virtual 'Stepford Wife' on purpose, can you? She wasn't that pleased to hear about Guy Fawkes Night…"
SYMPHONY? Galatea's beautiful eyes were cloudy with suspicion. IT WAS SYMPHONY WHO SENT ME HERE. SHE IS THE 'K' WHO SPOKE OF HOW YOU HAD BETWITCHED HER, MY ADAM?
"She did say something silly like that," he agreed with a rueful grimace at the grinning Scarlet.
YOU LOVE HER?
Before Blue could answer, Scarlet interjected, "Unrequited love, Adam; remember the threat."
"We're friends, Galatea, as these are my friends. We sometimes say silly things to each other – as friends will do."
Galatea was not convinced, but her underlying programming was to please and so she merely smiled. She was confident that her belovéd would never lie to her.
"Well," Scarlet said from the doorway, "much as I would love to stay and join in with this witty repartee, I can see you two love-birds want to be alone."
"We do not," Blue protested. Galatea turned hurt eyes on him and he gave an apologetic smile. "I mean, we don't want to drive you away, Paul."
"I have work to do, Adam." Scarlet gave a slight jerk of his head in the direction of the Control Room. "I'm sure you and Galatea have a lot to talk about – fascinating things to talk about… you'd be surprised at how time will slip by un-noticed once you get talking about things…"
Blue rolled his eyes; he thought Scarlet was labouring his point somewhat. "Okay then, off you go. Don't forget to tell Lieutenant Green to follow my earlier orders and keep me informed."
"S.I.G., Captain." He straightened his waistcoat and nodded his head towards the hologram. "It is very nice to have met you, Galatea." He turned and left at a brisk pace, collecting Ochre as he walked along the corridor. Magenta had already been escorted to sickbay by the paramedic.

ack in the Control Room, Grey and Green had been monitoring events in Blue's quarters and the drain on the base's power matrix that Galatea represented. Scarlet marched into the room and joined Grey watching the main screen. Blue was now sitting in the only armchair, while Galatea sat at his feet, her arms on his knees and her head on her hands.
"She's been gazing at him like a love-struck puppy for some time now," Grey explained.
"That's not a bad analysis of the situation. As long as he can keep her sweet, we might be able to find a way to isolate and eradicate her program from the system," Scarlet reasoned. "She's definitely a hologram with a heart – and, right now, that heart belongs to Blue-boy." He raised his eyebrows and laughed. "Thank God, Karen's not on the base."
The others all nodded their agreement with that heartfelt remark and Scarlet went to join Lieutenants Green and Flaxen at the main computer console.
Green reported: "Whilst she's in a stationary mode, the power consumption remains constant – high, but sustainable. When she moves that's when she drains the reserves, and if she tries anything like she did with Magenta again, we might be in real trouble. I have closed down all non-essential operations. Angel One is manned, and the other Angels are all on Standby."
"Do we have enough emergency power to launch the escape capsules, if the worse comes to the worse?" Scarlet asked.
Green nodded. "That power supply is isolated from the main one and so far it is unaffected. It is only enough to launch the escape capsules though – it doesn't support the base."
"Is there anything we can do?"
"Teams are working to get what power they can into the reserves. We have to keep the hover combines supplied, of course."
"Do we have enough power to move the base?"
"No, not nearly enough; we're already having to rely on the nuclear engines. Until sunrise, we can't start to replenish the solar engine reserves in any significant amount."
Scarlet gave a slight theatrical whimper. "So, the fate of Cloudbase depends on the whim of a love-sick hologram?" He gave a deep sigh. "I hope Adam's been practising his sweet talking. In the meantime, start getting non-essential personnel off the base, and alert Colonel White."
S.I.G., Captain," Green acknowledged.

n Futura City Symphony Angel was settling down with a glass of chilled white wine and a feeling of relief. Lucy was finally in her room and in bed and if she wasn't asleep it wasn't through lack of instructions. It had been a long day and she was tired. She had barely sipped her wine when the door bell sounded. She went and checked the spy-hole before opening the door; Colonel White was in the corridor. He came inside pulling the door close behind him.
"Is there something wrong, sir?" Symphony asked. She had rarely seen him looking so concerned.
"Yes, I'm afraid there is. There has been a Mysteron threat to destroy Cloudbase and now it has suffered a near critical power drain. Non-essential personnel are being evacuated. I am going to return to Cloudbase."
"What about me, surely I should go with you?"
The colonel hesitated. He'd been given a full rundown of the situation by Lieutenant Green, but he had no intention of going into details with Symphony. "No, I don't think so. It is unfortunate enough that I have to leave the talks at this critical stage, but we'll have to trust that the SC: EF can convince the senator to bring his supporters into the debate on our side. The WP has his back against the wall on this one. So, I want you to stay here, with Miss Maitland, until tomorrow, when her father will reclaim her. Then I want you to go to Glenn Field and take command of the support staff that have been evacuated there. Destiny will be there too – she was in Angel one and they had enough power to launch that. You should requisition an Interceptor from the WAAF and be ready to return to the base if and when you are needed. Understood?"
"Will all the staff be evacuated?"
"If it becomes necessary – yes," White said. "However, at this stage, our priority has to be saving Cloudbase if we can."
"What form has the Mysteron attack taken?" she asked her imagination running riot.
"A computer… 'virus' – a very powerful one, it would seem. Green and the Captains are working to isolate and contain the damage. Once I'm aboard I shall be able to ascertain what actions are best to save both Cloudbase and the lives of the people on her."
Symphony nodded and placed a hand on her commander's arm. "Good luck, sir."
He smiled and patted her hand. "Don't worry – we've come through worse situations."
But, as he marched out, Symphony found herself trying hard to think of one…

he tried to remain calm; she told herself that her colleagues were exceptional people, well-trained and resourceful. They'd be sure to do what was necessary to save Cloudbase and themselves. Less than an hour later, her patience ran out and she went to the computer and logged back on to the SpectraNet. She did a location sweep, desperate to know where her friends were and what they were doing; the result was so alarming that, using a trick Captain Magenta had shown her once, she avoided the communication controls and logged on to the video-phone network. She dialled directly through to Captain Blue's quarters.
The quality of the reception was poor as the monitor lit up – a snow-storm of interference clouded the screen. Probably due to the low power levels, she realised, after twiddling the set's controls without any effect. She boosted the signal from her link and slowly the screen cleared until she could dimly see two figures.
The discovery that Blue was in his quarters during a crisis had left her believing he'd been hurt – or worse - and the initial sight of him, alive and looking well, brought a surge of relief that made her smile. Then she looked again and saw that the second figure was a woman. This woman was sitting on Blue's lap, her hands about his neck and he was submitting to the stranger's caresses with every appearance of good humour. Her relief vanished in a surge of anger at such a blatant betrayal of all they meant to each other.
Blue smiled at the adoring woman and nodded his head at something she must have said to him.
Symphony's anger exploded.
"Well, what do have we here?" she snapped.
Realising who was on the video-link, Blue struggled to see the screen, but Galatea skilfully manoeuvred herself to obscure his view. In Cloudbase's Control Room Captain Grey roared instructions at the Lieutenants to close down the link as soon as possible.
"Karen," Blue called, finally managing to move Galatea from his knee and striding to the monitor despite her tug on his arm. "How did you get through?"
"I suppose this is all part of some elaborate hoax that you and your moronic friends are playing on the colonel? Trying to convince him Cloudbase is in danger, while you are all having the time of your lives partying with some two-bit hookers from the support staff? I hope he kicks your ass off the runways without a parachute – because, if he doesn't, I will!"
"Karen, you don't understand…"
"Oh I understand all right – you and that… whore are taking the opportunity to get all cosy with me out of the way!"
"Karen, it's nothing like that – why she's not even real…"
"Adam, I can see her – she looks real enough to me – well, as real as some plastic surgeon can make her, anyway! I hate you…"
"Karen, believe me, Galatea is a hologram – she's the hologram you sent me in your email."
"What? Do you have such a low opinion of my intelligence that you imagine I'd swallow that? Even now, she's all over you." Blue struggled to disentangle Galatea's arms from his neck. "And besides, she's nothing like the attachment I sent you – I sent you a Vampyre – to remind you of the costume I was going to wear tonight. It was supposed to blow you a kiss – and nothing more! I bet you laughed when you saw that. As if you cared what I planned to wear, when you were planning to spend the time with 'Miss Nymphette 2070 B.C.' there. I must say, I thought you had more taste than that – isn't she a little obvious, even for you, Adam?"
"Karen… this is the result of opening the attachment you sent. She's part of the virus that's draining Cloudbase's power systems."
"Try again! "
"I swear to you – she's nothing to me – she just latched onto me because I was the one who opened the program – Karen, I love you…"
Watching on the Control Room screen, Scarlet saw Galatea's face harden and her eyes blaze with a jealous rage. He groaned and cut into the conversation: "Blue – remember the threat – watch what you're saying…" he ordered.
"Butt the hell out, Scarlet," Blue said, his attention focussed on the angry and upset young woman on the video link. "Karen, sweetheart – believe me – she's nothing…"
Galatea's figure seemed to waver and then grow even sharper as she drew herself up to her full height.
"Power levels are falling," Green shouted as he struggled to cut the video link with Futura, but the input from the terrestrial monitor was at maximum and it was no easy matter with most of the systems on Cloudbase shut down. Scarlet and Ochre turned and ran from the Control Room, heading down the stationary escalators for the Captains' Row as fast as they could.
Galatea turned towards the preoccupied Blue, and extended her hand. From the fingers poured a bright beam of energy that struck the officer in the back, sending a jolt of electricity through his powerful frame. Blue's back arched and his head went back as he screamed. Galatea kept the blast going until Blue crumpled to the floor, still twitching from the impact.
Symphony had seen it all, and was frantic, calling his name over the video link and screaming for Scarlet to do something. Lucy Maitland came running from her room to see what the noise was. Even when she stood beside Symphony her eyes riveted to the video phone screen; the Angel pilot was unaware of her presence.
Cloudbase lurched as one hover combine cut out. Frantically Green re-routed every ounce of spare power into the subsystem, and prayed it was enough to restart the massive engines.
Galatea seemingly satisfied that her 'lover' had been punished enough, turned her attention to Symphony, who, oblivious of the tears that bespattered her cheeks, was berating herself for her own stupid jealousy.
HE IS MINE. YOU SHALL NOT HAVE HIM, EARTHWOMAN.
"Don't you dare hurt him, you trashy jumble of pixels!"
CLOUDBASE IS CRIPPLED. SOON EVERYONE ON BOARD WILL BE TERMINATED. SPECTRUM WILL BECOME INEFFECTUAL AND I WILL HAVE ACHIEVED THE TASK GIVEN ME BY THE MYSTERONS. FOR THIS I WILL BE ALLOWED TO SAVE MY BELOVÉD. WE WILL RETURN TO THE ETHER TO BE TOGETHER FOREVER IN A VIRTUAL WORLD WHERE HE WILL NEVER HAVE TO LISTEN TO YOUR STRIDENT HARANGUING AGAIN. She turned and stared at the ravaged face of the emotional woman on the video link – Symphony's face was streaked with mascara and her eyes red with the unshed tears. Galatea seemed confused. WHAT MAN WOULD CHOOSE YOU OVER A WOMAN LIKE ME – A WOMAN WHO CAN FULFILL HIS EVERY DESIRE?
"You don't know him very well, do you?" Symphony jibed. "He'd die of boredom in about a week… There's nothing you've got that he wants. He hates a quiet life."
HE WILL FORGET YOU.
"He'll never forgive you…"
I WILL MAKE HIM HAPPY.
"You'll bore him to tears."
I AM THE PERFECT WOMAN. I CAN MAKE ANY MAN HAPPY.
"Tell me about it, sister. We all have that little fantasy – from time to time. But you know, men have a nasty habit of never being satisfied with what they've got… "
BUT I CAN MAKE HIM HAPPY. I WILL BE ALL THAT HE WANTS.
"He wants me – you heard him. And try as you might, even if you made yourself the spitting image of me - you'll never be half the woman I am."
Galatea's gaze moved to the unconscious figure of Captain Blue, splayed out on the floor. She seemed to be less than totally sure of herself, for the first time since she had manifested.
Lieutenant Green announced that he now had the capability to cut the links to Futura, just as the Control Room door opened and Magenta, still a little pale, entered and called, "Leave it, Lieutenant. I think I have a way we might be able to stop Galatea. She must've drained as much of the power reserves as she can without making Cloudbase plummet to earth - that last blast at Blue must've been just about all that is readily available, yes?"
Green nodded. "We're running on empty – as they say."
Magenta gave an ironic smile. "Good." He moved over to the communications console, and put down the two bulky items he'd brought with him. "Symphony, can you hear me?"
"Yes," the Angel's voice was faint, but audible.
"You must distract her - keep needling her – keep her occupied. She can't dismiss you, she can't ignore you – her primary task is to 'love' and protect the man she's been given to. She'll fight you for Blue…"
"She won't win," Symphony interjected.
"No," Magenta said softly. "I don't suppose she will, but she'll try." He spoke up, "There are already conflicts in the program. The Mysterons have told her to destroy Cloudbase, but Blue's told her not to hurt his friends. I would suggest that these conflicts are making the program unstable. She's 'punished' Blue – but she knows she should never hurt her 'belovéd'. She wants to keep him with her, but she cannot do that if she follows the Mysterons' instructions and destroys us all. Having given herself a 3D form, she's realised that she's used up a great deal of the power she needed to sustain herself. She must be failing; she must be getting weaker as our power drains, but we can't risk that as she fails completely, something won't happen to Cloudbase – her program has infected the Seventh Generation computers… if we don't remove it carefully, we could precipitate a crisis ourselves. Now, Scarlet, I want you and Ochre to go in and try to get Blue away from her."
"S.I.G.," Scarlet said. This was what he'd been planning to attempt anyway.
"What are you going to be doing?" Green asked.
"Me? I'm going to be deploying my own Trojan Horse…"

aptains Scarlet and Ochre approached the room to Blue's apartments with caution. Beyond the partly open door they could see Galatea, standing in the middle of the room, her face a mixture of despair and anger. She glanced at Blue, still out cold on the carpet, and took a small step towards him.
Scarlet hesitated and then heard Symphony's voice coming over the Video link.
"See what your tantrum has done? I can't see him believing that you care anything about him after this. I wouldn't be surprised if he tells you to leave him alone forever."
Galatea spun round to face the screen. I WOULD NEVER HURT HIM. BUT HE SHOULD NEVER HAVE SAID THOSE THINGS.
"Aren't you even going to help him? You call yourself a perfect woman – I don't see anything in the least womanly about you – you're possessive and vindictive…" Symphony paused and then added, "Oh, well, maybe, just a little…" She gave a giggle.
YOU ARE IMPERFECT. HE CANNOT LOVE YOU MORE THAN ME.
"What makes you think that? I've been around for longer than you and I've never floored him with an electric shock, for a start."
HE HAS ME NOW.
"Did he ask for you? Has he asked you to stay?"
Galatea's eyes filled with misery as she glanced once more at the man at her feet.
"No? I rest my case," Symphony taunted.
Galatea's face registered anger and she extended her hand, with the apparent intention of destroying the video screen. But just then Scarlet marched into the room, Ochre at his heels.
"Get his feet, Ochre. Let's get him to sick bay," Scarlet ordered, ignoring the woman completely.
YOU MAY NOT TAKE HIM FROM ME.
"Look, he's hurt; we're taking him to a doctor. Do you want him to 'terminate', like the other 'Belovéd' did?" Ochre demanded.
HE MUST NOT TERMINATE.
"At least we agree on something," Scarlet snapped. "Ready, Rick? Heave!"
They started to edge Blue out of the room, Ochre holding his feet and Scarlet his shoulders. As they approached the exit Galatea extended her hand, making the door slam shut.
HE MUST STAY WITH ME. I WILL MAKE SURE HE DOES NOT TERMINATE. WE MUST BE TOGETHER.
They gently lowered their burden to the floor and Scarlet moved to the digi-lock and began to input the code. With an imperious wave of her hand, Galatea caused the lock to short-circuit.
"What are you playing at?" Scarlet raged. "He needs medical help."
"Let them out of there," Symphony screamed from the video-link. "If anything happens to Adam, I will give you a major re-programming you'll never forget, you virtual- Barbie-doll, you!"
Galatea turned back to the screen, her eyes flashing with a green fire, but as she raised her hand her image seemed to blur and shimmer and her head dropped, as she fought to recover her integrity. As they watched, the image shivered and with a look of despair Galatea was sucked back into the screen of the computer.
Once on the screen Galatea was restored to a detailed image, and she began to re-assess her situation, seeking for new power sources to exploit. Suddenly, a new program appeared on the tool bar and a remotely-controlled cursor clicked it open. Beside the image of Galatea, there appeared another image of a woman. This one was tall and shapely, with shoulder length strawberry-blonde hair and obvious 'attitude'. She was dressed in a creamy-leather flight suit and matching knee-length boots. Above each figure showed a 'health bar' indicating the strength of the image.
Scarlet and Ochre exchanged disbelieving smiles.
The newcomer moved in on Galatea and attacked her, kick-boxing and punching, until Galatea's image – unable to defend itself against the skilled opponent - was weakened and collapsed on the floor.
The figure of the triumphant 'virtual Symphony' turned and glanced at the watching officers. "AND WHAT DO YOU TWO THINK YOU ARE LOOKING AT?" she asked.
"Absolutely nothing at all. Nice fighting," Ochre said, suppressing a smile.
Scarlet moved towards the computer with the intention of shutting it down as they'd originally intended.
"Captain Scarlet," Captain Magenta's voice said from the tannoy, "please don't disconnect the computer - I intend to purge the system before it's closed down."
"S.I.G.," Scarlet said.
Magenta continued with wry humour, "I hope Blue keeps his back-ups up to date, because I am going to reformat that entire unit."
Scarlet grinned. "Hey, this is Captain Blue you're talking about – I expect even the back-ups get backed up…" His companions chuckled. He bent to the computer and said with a wink at the image, "Nice work, little lady - catch you later, Symphony."

olonel White's plane landed some thirty minutes later, just as the eastern sky began to turn a rosy yellow with the new dawn. He immediately took control of the base and started giving precise and effective orders for the regeneration of the power reserves. The skeleton crew on Cloudbase heaved a sigh of relief – the nightmare was over, the colonel was back and all was right with the world.
Symphony arrived back from Futura a few hours later and once Doctor Fawn informed him that Captain Blue was about to be released from sick bay, the colonel called a meeting for his senior staff in the Briefing Room.
He glanced up from his personal folder as his self-congratulatory officers wandered into the room. Magenta and Ochre arrived first – both back in uniform and Magenta none the worse for his brush with Galatea. Scarlet and Harmony arrived next, closely followed by Captain Grey and Lieutenant Green.
Captain Blue, a little unsteady on his feet but looking fit and healthy, arrived with Symphony solicitously supporting his arm in hers. Catching the colonel's eye, she let go of him, and sat next to Captain Scarlet with a beaming smile.
"Well, ladies and gentlemen, it seems that you have managed to rid the base of the Mysterons' latest weapon of intended destruction," White began. "I want to know exactly what went on."
"Yes," Blue chipped in. "I was out cold – I missed all the excitement. How did we get rid of Galatea – and has she really gone?"
"Yes," Magenta said confidently. "I reformatted your machine, Blue. You will need to upload some new – virus checked – software on there, but I left that for you to do. I've also purged the base system's cache and temp files – anywhere the program might've been stored – she's gone; at least from Cloudbase's computers. Lieutenant Green's run a thorough diagnostic – we've seen the last of Galatea. Of course, I don't know if the Mysterons have her online somewhere and some poor sap might download her by accident. But I doubt she'd do that much damage anywhere else. She might even make some lonely guy very happy…"
"Only if he hasn't got the sense to get a real life," Symphony muttered.
Colonel White glanced at her and she smirked back. Obviously Symphony was on a high after this incident. He left it at that.
"So," Blue pressed, "what did happen after she zapped me?"
"Well," Magenta began, taking centre stage. "I was listening to what was going on while I was in sickbay – I was just a little shook up and Fawn let me go after a quick once over. I had the idea of fighting fire with fire – so to speak. So, on my way back to the Control Room, I went to the Games Room and borrowed one of the remote virtual-link helmets – the new ones that have their own power packs? – Then I stopped by my apartment and picked up my personal games laptop – that has a hefty self-contained power pack with it too. While Symphony, Scarlet and Ochre were distracting Galatea, I networked my laptop with Blue's computer and loaded my martial arts game. The Galatea program was degrading due to the power drain; I guess the Mysterons underestimated the possible conflict of their orders with the original programming, and Galatea's desire to protect her 'belovéd'. They must've expected her to destroy Cloudbase as soon as the program had been opened and spread to the main base computers."
"Why didn't she?" Grey asked in some doubt about this hypothesis.
Magenta shrugged. "Maybe she liked what she saw? The records Lieutenant Green found showed that Kellerman was a tall, fair-haired guy, after all – but I don't pretend to know. If it had been any one of the rest of us, who opened the attachment, maybe she would've just blown us all up?"
Ochre snorted. "You're saying that she was just like every other woman on the planet – unfathomable?"
"I'm saying I understand computers – what passes for female logic is beyond my humble comprehension," Magenta agreed with an apologetic smile at the two Angel pilots.
"So, Captain, you managed to infiltrate your program into Blue's computer console?" Colonel White brought the conversation back on tack.
Magenta nodded.
"That was your private game?" Ochre asked, casting a furtive glance at the beaming Symphony.
But Magenta had an answer for that too; he shrugged nonchalantly. "I tweaked one of the characters – so that she looked a little like Symphony – I thought that might intimidate Galatea all the more…"
The blonde Angel bounced up and down with excitement. "I'd warned her I'd give her a re-programming she'd never forget too…"
"Yes, I heard you," Magenta smiled. "I got Harmony to put the virtual-link helmet on, and she did the kick-boxing…"
There was a chorus of admiring remarks from the captains which made the self-effacing Harmony blush with pleasure. "I am sure Symphony would have been as good," she murmured.
"Don't you believe it," the American girl asserted. "Harmony's the best there is!"
"Then what happened?" Blue asked, smiling at his girlfriend with affectionate approval.
"Once Harmony had taken Galatea's 'character' out I closed the game…" Magenta smiled. "Simple really."
Colonel White glanced at his personnel and announced, "We're almost back to full staffing levels, but some of the non-essential systems will be off-line for the next few days as we build up our power reserves. The Navigation Crew have plotted a route that will allow us to maximise the solar panels' exposure to sunlight, without using too much power. The base will be relocating, slowly, over the next few days."
His expression grew sterner. "I will be issuing formal new instructions regarding the downloading of un-tested graphics, programs and emails. We can't risk the possibility that something like this might happen again. In the meantime – just don't do it at all – anyone for any reason."
Symphony lowered her eyes and studied the table top for a moment.
"But, Colonel, the Mysterons don't usually try the same thing twice," Scarlet ventured to say.
"And we don't know that that program isn't still out there somewhere, Captain. Better safe than sorry, is our watchword here."
"S.I.G., sir," the assembled officers chorused.
"Well," Ochre said with a sigh of satisfaction, "yet again Halloween shows itself to be a dangerous time of the year for Spectrum. And yet again, we've managed to come through it…"
"True, Captain," White said. "But, we should never get complacent – whatever time of year it is. The Mysterons are not going to save their malevolence for just once a year."
Everyone nodded and after a few more technical matters the colonel closed the meeting and left the room, with Lieutenant Green at his heels.
"I think it was a bit of a shame that you had to wipe Galatea from the system so completely, Pat," Ochre said conversationally. "Maybe we could have talked her out of being a tool of the Mysterons…"
"Whatever for?" Scarlet's dark brows rose in astonishment.
"Well, it's an attractive proposition. A nice, domesticated, softly-spoken, beautiful woman – whose only desire is to please… seems kind of restful. Of course, we'd have had to wean her away from Blue…" Ochre said, his lips twitching as he saw Symphony's expression of glowering exasperation.
"Huh," she exclaimed. "You guys make me sick… do you really think any self-respecting woman would want to spend her life just looking after you all the time?"
"Why not?" Scarlet interjected, catching Ochre's drift. "In some cultures it's still seen as the pinnacle of a woman's role in life to do just that…"
"Well, not in this culture," she snapped.
"But, Symphony, I mean it's not like you don't like looking after men – I mean, 'you' the gender, not 'you' personally, of course," Magenta said as he backed away from the irate Angel.
"Rubbish – it's about time you all learned to look after yourselves."
"What do you think, Harmony?" Grey sought the quiet Angel's opinion with a courteous nod.
"I think a woman has a right to choose what she does. If she wants to devote herself to one man – she should be permitted to."
"Chan – you can't mean that?" Symphony gasped. "We're as good as this bunch any day…"
"We are," Harmony agreed. "But maybe not every woman feels as we do about a career?"
"Well said, Harmony," Scarlet smiled at the diminutive Angel.
"There are so many more avenues and opportunities open to women these days," Symphony reasoned. "Why would anyone choose to devote themselves exclusively to domesticity?"
"Well, if she's got nothing better to do…" Ochre said impishly.
"It's a moot point anyway," Magenta said. "I've purged the cache and the entire system – so Galatea's really gone for good."
"Thank goodness," Blue said with relief.
"Why should you say that?" Ochre asked with apparently genuine surprise. "You had it cushy. You were going to be worshipped by a beautiful female for the rest of your life…" He snapped his fingers. "Oh, I guess you've already got that all sewn up…?"
For once, even Blue joined in the laughter as Symphony chased Ochre from the room as she finally caught on to the fact that she was being teased.
"I don't know what she's got to be so cheerful about, anyway," Grey said as the laughter died.
"Really, Captain?" Harmony's voice registered surprise. "Then I think you must have been the only one amongst us who did not hear Captain Blue avow to the world in general that he loved Symphony." She smiled at the suddenly rather bashful American. "It's very simple: sometimes it is not enough to be in love and know yourself loved in return – unless everyone else knows it too…"
The men exchanged sceptical glances as the Angel pilot collected her file from the desk in readiness to leave. "You have to woo us properly… and sometimes, 'I love you' is all it takes – said at the right time in the right place…"
She smiled at their confusion and shook her dark head. "Don't let it worry you, boys, I think you're all doing a grand job…"
They watched her leave and Scarlet pushed his cap back from his dark hair and sighed. "Inscrutable and incomprehensible… a pretty lethal combination," he commented.
"With a kick like a mule, if that computer graphic is anything to go by," Grey agreed.
"They're all, most definitely, deadlier than the male," Magenta agreed enigmatically. Momentarily, his dark eyes met Blue's cool blue ones, and they exchanged a glance of male solidarity against the 'monstrous regiment' of women in their lives.
"Well, I reckon this means the drinks are on me," Blue said into the continuing perplexed silence. The grin on his face was one of relief as much as amusement.
"I thought you'd never ask," Scarlet said with an answering grin.
Laughing, the four captains left the briefing room and headed for the canteen.
Halloween was over for another year – now there was the excitement of Christmas to look forward to…
Author's notes:
The idea for L'amoureuse came – as most ideas seem to at the moment – from a chat with my fellow 'Scarletinis' on IM. If any of them recognise anything as their own – I apologise, thank them profusely and will buy the next round… okay?
I owe a debt of gratitude to Hazel Köhler and, of course, Chris Bishop whose inspired setting for the story is simply magnificent!
Thank you for reading and I hope you enjoyed it.
Happy Halloween
Marion
October 2005
Other stories from Marion Woods
BACK TO  "HALLOWEEN FANFIC" PAGE
Any comments? Send an E-MAIL to the SPECTRUM HEADQUARTERS site