<![if !vml]>

<![endif]>
A short story for Halloween
by Talia Gray
<![if !supportEmptyParas]> <![endif]>
Surveying the multi-faceted image of Scarlet, the mosquito paused in mid-flight before alighting gently on his exposed neck.
She felt, could sense, somehow, that this one was different.  Myriad thoughts suddenly exploded through her massed ganglia – an incredible feat for what passes for a brain in the insectoid world.  Retrometabolism!  Could it be conveyed through the blood... <![if !vml]>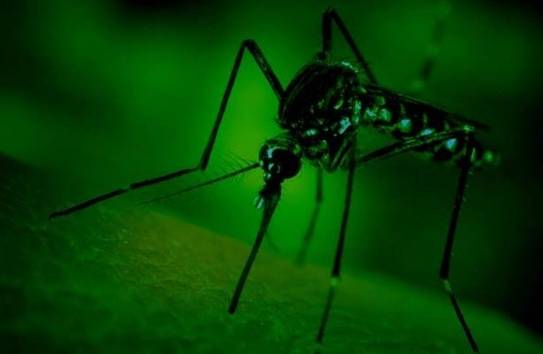 <![endif]>integrated into her own genome in some form? Would she be endowed with its amazing powers? Would her children?
She pondered the enormity of this revelation, humming to herself softly as she did some rapid mental calculations.  How many millions of offspring could there be...? How many generations... and she, the mother of them all!  This single mosquito, uniquely and improbably blessed with the capacity for logical, ordered thought, complex imagination and vision, ah... what she could do to enrich the anopheline gene pool by passing her alleles to her children!  What potential!
Her wings whined at the prospect as she took time to appreciate the sheer good fortune that had brought her here to his bedside.  A mental smile escaped her as she finally prepared to take the blood meal that might provide her with all this...
<![if !supportEmptyParas]> <![endif]>
Alas. 
This unique opportunity – a mere mosquito with so much to offer, genetically endowed with the miracle of higher intelligence... and yet, tragically deficient in the essential allele that dictates that, when one is a mosquito, speed is of the essence.
A single slap... and the hope of countless unborn generations, dies.
<![if !supportEmptyParas]> <![endif]>
Natural selection can be a bitch.
<![if !supportEmptyParas]> <![endif]>
<![if !supportEmptyParas]> <![endif]>
BACK TO "HALLOWEEN FANFIC" PAGE
"FAN FICTION ARCHIVES" PAGE
Any comments? Send an E-MAIL to SPECTRUM HEADQUARTERS
<![if !supportEmptyParas]> <![endif]>