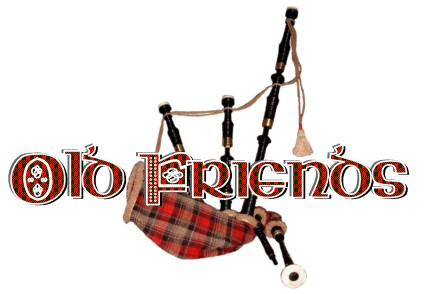 A drabble by Lezli Farrington
They've been with me across the world, always creating controversy. I don't know where I'd be without them, to be honest: a little piece of home. People moan about them, about the racket they make, until there's something and then they're not so bad after all, and really make an occasion special.
Eyebrows were raised when I brought them to Skybase, but the old man just gave one little nod to them and that was the end of it. But this isn't the kind of occasion made special by my pipes. Today, I wish I'd never brought them to Skybase.
Author's note
This came to me whilst I was writing the episode guide for 'Instrument of Destruction', and refers to Captain Black's funeral, where poor Captain Grey has the dubious honour of being the lone piper. It set me thinking about how he came to have a set of pipes with him in the first place, and how he would feel about having to perform this duty for a colleague and, possibly, a friend.
This was originally posted on FanFiction.net on 6th March 2009.
OTHER STORIES FROM LEZLI FARRINGTON
Any comments? Send an E-MAIL to the SPECTRUM HEADQUARTERS site