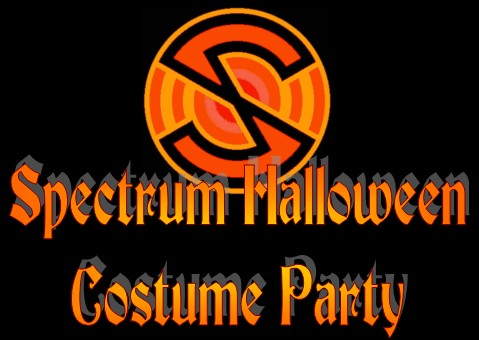 YOU ARE CORDIALLY INVITED TO JOIN THE SPECTRUM
SENIOR STAFF IN THE OFFICERS' LOUNGE,
FOR A VERY SPECIAL HALLOWEEN NIGHT CELEBRATION
OF MUSIC, DANCE, GAMES, BUFFET AND DRINK (NON-ALCOHOLIC).
COSTUME AND GOOD SPIRITS ARE MANDATORY.
Brought to you by

Chris Bishop,
with special collaboration by:

Mary J. Rudy,

Caroline Smith,

Marion Woods.
Most of the costumes worn by our officers are available at www.buycostumes.com