A close view of the CLOUDBASE CONTROL TOWER, nerve center of Spectrum command. Note the observation tubes protruding from each side of it.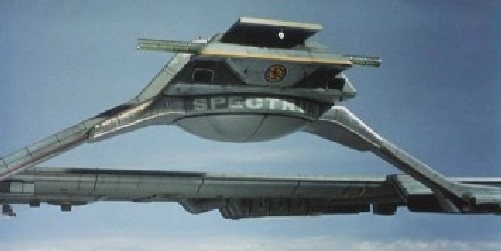 CONTROL ROOM: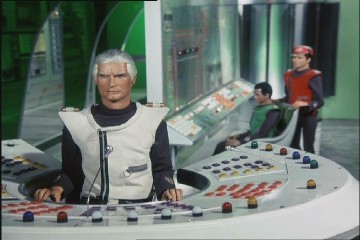 Colonel White seated at the revolving control desk, with Captain Scarlet and Lieutenant Green in the background, in front of the Cloudbase computer console.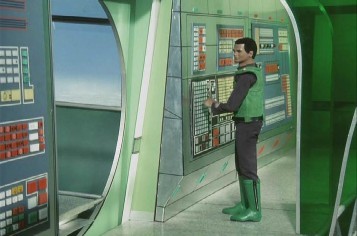 Lieutenant Green making some adjustments on controls, situated on one of the Control Room walls. Note the opening of the observation tube on his left.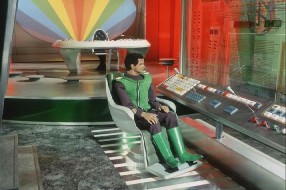 Green again, at his usual station, in front of the computer console. Note the moving walkway under his chair, which enables him to move back and for in front of the console and which also leads toward Colonel White's revolving desk.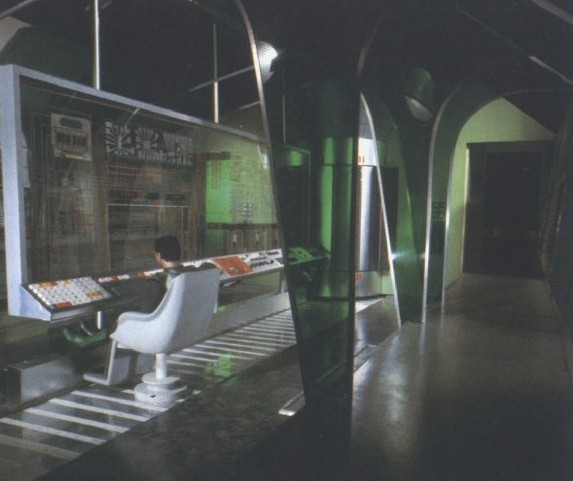 Another view of the Control Room computer.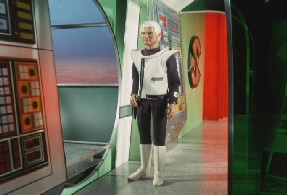 Colonel White in front of the observation tube. You can see part of the sky, from the glass window.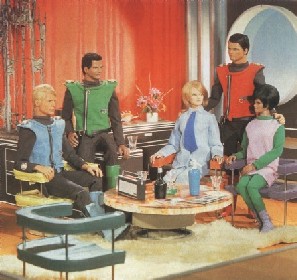 THE OFFICERS' LOUNGE, where officers relax and wait for their next mission. Here, Captains Scarlet and Blue, and Lieutenant Green share a quiet moment with Symphony and Melody Angels.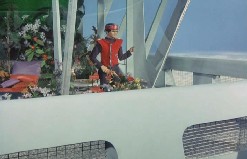 THE PROMENADE DECK,
outside view. From this point,
you have a better view of the
Angels launch.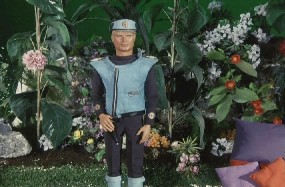 Inside view.
Captain Blue in the lovely
setting of the Promenade Deck.
THE CONFERENCE ROOM, where officers gather to to get instructions for their next mission or briefing and debriefing. Here, Colonel White with the majority of his senior staff, after the events happening in the episode "The Mysterons".